Have you ever felt that you are alone trying to trim every expenses you can think of so that you have a little more saving?
Or getting enough of financial authority websites making you feel like a dumbass whenever you tired to seek for information.
It's either plain boring or outright confusing.
At least that's how I feel about it.
How about the aspired individuals who want to think rich and grow rich?
Saving isn't enough you know it. You have to make smart financial decisions, from smart budgeting to financial planning, and investment is a must do thing.
The problem is you can't grow rich without being able to think rich.
So to acquire financial knowledge you either have to stick your butt to the chair and get your eyes running though numerous of plain text from some of the best trading books which either make you fall asleep or confuse you even more, or seek for a financial consultant or pay for a seminar.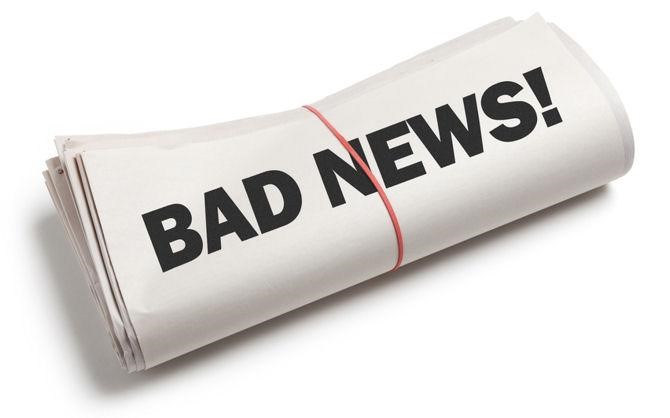 But then, I have a bad news for you.
Most financial advisers and property agents aren't working for your interest. They facilitate transactions that are best for their commission.
Most investment or wealth building course providers promise to supercharge your financial life by charging an exorbitant fee. But once the course is over. They disappeared. When it doesn't workout you blame yourself by not following the steps "well" enough, and you never wonder how well others are doing.
Most authorities sites are best describe as your electronic manual book, full of words and instructions but no one reads. You want to know what is best for you, rather than what is best for them for you to know.
Despite all that you still hope that there are some places in the unknown corner of the internet that truly provide genuine information that works on your best interest.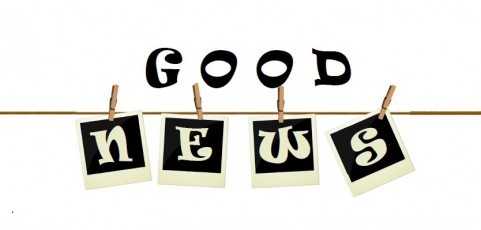 Then I have a little good news for you.
Without holding back further they are the financial bloggers and educators that have been unselfishly sharing free knowledge and offer practical advice to average Singaporean.
They are average working class people like us who face financial issues the same as we do, and by reading their experience and perspective we are able to have a head start in our finances.
They Think Rich and Grow Rich(although, many are in the growing rich phases).
They inspire, they educate and they change people.
I have benefited a lot from them when I stepped out to the working world two years ago, and I wish the same to you as well.
Due to the size of the list I have categorised it into three main group:
Blogs That Inspire


1. AK from SingaporeanStocksInvestor.blogspot.sg
"When there is blood on the street, go take a look la!"
AK is one of the most famous passive income retail investor who collected a 6 figures yearly dividend income from stocks alone. He proved that by living a frugal life with smart financial planning and investment, retire at mid-forties is very possible.
Despite being known for his six digits dividend income, he has been very generous about sharing his knowledge on investing, fixed deposit, property, CPF and any typical financial matters average singaporean has.
Portfolio(Cash excluded) : >$1,500,000(Speculated)
√ Must-reads:
2. SGYI from SGYoungInvestment.blogspot.sg
"I invest primarily in income generating assets for the long term. My target will be to have at least an annual passive income of 10k by the age of 30."
Some of you may have chanced his viral "How much money does a couple need to earn in order to afford a $300,000 HDB flat?" post on facebook(below #1 must-read). A frugal mid-twenties with average saving rate of close to 60% of his take home pay with the financial goal of attaining $100,000 by the age of 28.
Despite having a full time job and undergo part-time degree study he blogs actively on topic on HDB finances, saving & budgeting, CPF and investing.
Portfolio(Cash excluded) : Not shown
√ Must-reads:
3. DW from DividendsRichWarrior.blogspot.sg
"I started saving like mad because I came from a low-income family and I really want to achieve financial freedom as soon as possible"
The local famous Dividend Warrior that has his story spread throughout various forums. At the age of 30 he attained a portfolio of $200,000! He believes that one needs to save hard and invest in dividend producing stocks, and reinvest the dividend collected so to produce even higher dividend.
By going through this cycle one can expect to use its dividend income to meet his expenses in years to come. In late 2014 he divested most of his stocks and allocate the capital to his business. He frequent in HardwareZone and ValueBuddies forums.
Portfolio(Cash excluded) : $250,000 (2014, pre-divestment)
√ Must-reads:
4. Lady from LadyYouCanBeFree.com
"7 years after I started my project in 2005 with a 112K SGD budget, I managed to make my 1st million in 2012 with a yearly dividend income of SGD 51K SGD."
She started with $2,200 monthly salary 18 years ago to her current stocks portfolio of $1.1M local stocks and $680K US stocks is definitely an achievement anyone aspires to. Even at this level she still blogs about working on her spending habit that shows how frugal she is. She update her portfolio frequently so do check out her blog.
Portfolio(Cash excluded) : $1,600,000+
√ Must-reads:
5. 15HWW from My15hourworkweek.com
"Saving money then was actually more about delaying and amplifying consumption. For eg, I saved $10,000 so that I could invest and grow it to become $30,000 with the intention for it to be used for the downpayment of a car."
He and his wife have accumulated a total portfolio of $300,000 and they are still in their twenties! On 2014 they collected $6,700 and expecting to receive $9,700 for 2015. 15HWW aims for semi-retirement at mid-thirties. He is transparent on his monthly expenditures and passive income report, and frequently share his views and thoughts on the investment and financial decisions he made.
Portfolio(Cash excluded) : $280,000
√ Must-reads:
6. 3Fs from ForeverFinancialFreedom.blogspot.sg
"Imagine a life where you could make your living doing anything you wanted to do. Each day when you wake up, you no longer needs to fret over how much money you need to make for the day but rather focus on the things you really wanted to do in life"
A married man and the father of one child started his investing journey at the age of 22 and aims to achieve financial independence by 35. He is 30 this year and do not mislead by the portfolio figure shows below as it excludes its $95,000 cash which he treats it as a "Warchest", in the event where market crashes this "Warchest" will be deployed to buy cheap and good stocks. 3Fs blogs about personal finance, stock analysis and economic views.
Portfolio(Cash excluded) : $220,000
√ Must-reads:
7. La Papillion from BullyTheBear.blogspot.sg
"After some years reading up on the market, I realised that life's lessons can be distilled from the seemingly random prices going on in my watchlist. Thus, it's a natural extension to incorporate what I've learnt about the market onto life in general."
La Papillion is one of the most respectable and active blogger in the field of personal finance and investment, his blog started on 2006 and he wrote extensively on investment guide for beginners, credit card, property, CPF, home mortgage, retail bond and stock analysis. As a full-time tutor with extreme frugal lifestyle he occasionally he shares his views about student's mindset, exam tips and the importance of being frugal.
Portfolio(Cash excluded) : Not shown
√ Must-reads:
8. BB from SGBudgetBabe.blogspot.sg
"Because of my independence, money is a very sensitive area for me, and I make a lot of effort in trying to manage my finances well. I do not come from a rich family, neither do I earn a lot from my corporate job, so I try to supplement with part-time income on weekends."
You may have chanced her viral post of "How I saved 20,000 in a year" on Facebook around last year Dec, many have suprised by her extraordinary saving rate as she is only getting $2.5k on salary! BB is at her mid-twenties and she blogs frequently on topics regarding saving, career, lifestyle and beauty, she has started investing and likely we will see more investing related blog post.
Portfolio(Cash excluded) : Not shown
√ Must-reads:
9. OMD from OneMillionDiary.blogspot.sg
"The function of this blog is to track my net worth on a monthly basis and chronicle my journey towards financial freedom. I have a long term approach to stock investing and my strategy is to buy shares of solid dividend paying companies at depressed prices. "
OMD aims to achieve $200,000 net worth by 2016 at the age of 28, his larger goal is by achieving one million net worth by 2026. He updates regularly on his net worth and views on stocks, economy and market in general. And also his journey toward the completion of CFA and FRM.
Portfolio(Cash excluded) : >$50,000
√ Must-reads:
10. Singvestor from Singvestor.com
"I was asking myself this some time back after having decided not to spend all my money on fun & frivolous activities. My first steps were stupid to say the least and I made many silly mistakes including: trying to pick hot stocks to buy, trying to time to market and so on. This is when I realized some more research was in order and I came up with some leading principles which hopefully will work better in the long run.

My ambitious goal: be financially independent by 2027. What does financially independent mean? Passive income covering my costs."
Singvestor started his blog on 2014, sharing his monthly budget and investment approach. Recently he shared about his financial experience of moving into new a house detailing all expenses incurred. Check out his blog to see how he works toward achieving $31,400 investment target for 2015.
Portfolio(Cash excluded) : $62,000
Must-reads:
11. Dividend Simpleton from A-dividend-simpleton.blogspot.sg
"Many of my peers of my age, facing the quarter life crisis would beg to differ. They have ideals to fulfil, like looking for a salaried job with high remuneration, while still demanding work-life balance. I'm sure it is a give and take, either u have work life balance with low salaries or have none but with very good compensation.

Its really up to the individual priorities in life, but I know mine and that is to save as much as possible to generate enough passive income to allow the power of compounding to work."
Age 25, male with total portfolio of $50,000 and take home pay of $2,000 per month. He blogs about personal saving, market views, dividend investing and personal finance in general. He has been actively blogging since the start of 2015.
Portfolio(Cash excluded) : $37,000
√ Must-reads:
12. Aloypro from Aloypro.wordpress.com
"This blog was created to keep track of my goals and ideas I have in relation to the stock market. Also, randomly I'll use this as a regular blog to post about my feelings and ideas regarding achieving my financial goals. Writing out my thoughts and ideas will help me to keep track of what I want to do and keep me focused on my goal towards financial freedom."
Aloypro is currently serving his NS and his financial goals for 2015 is to achieve a net worth of $35,000 with $200 monthly dividend income. He blogs about stocks, alternative income, market views and he is also a guest blogger in MoneyDigest.
Portfolio(Cash excluded) : Not shown
√ Must-reads:
13. Ideas from SomeIdeasOnInvestingInSingapore.blogspot.sg
"I am just another ordinary Singaporean dreaming of working towards financial freedom. Thinking that I do not want to work for money all my life, I am dreaming of having my money do the heavy lifting for me so that I can attain financial freedom."
Ideas started his personal finance blog at June 2015, and don't let the time fool you, to date he has already written 42 blog posts! He created a series of lesson on Understanding Financial Statement and Value investing. And also shared his experience on saving and investing.
Portfolio(Cash excluded) : Not shown
√ Must-reads:
14. SGBC from SGBlueChip.blogspot.sg
"Ordinary Singaporean guy in my early thirties who is passionate about investing since 2003. I live in a 4 room HDB flat and like many Singaporeans, dream of becoming a millionaire. Currently I am an ordinary worker and have just completed my Masters. I aspire to build up a portfolio of 1 million dollars and derive a yearly recurring dividend income of 6% by 35"
SGBC is at his early thirties and he invests in unit trust, stocks, reits and holds foreign currency. He blogs about his experience of buying his first property, car, unit trust, CPF and investment.
Portfolio(Cash excluded) : $620,000
√ Must-reads:
15. Teenage Investor from TeenageInvesting.blogspot.sg
"Maybe you already realised, that with the rising costs of living in Singapore as well as a slowly but ever increasing rate of inflation, would you be able to earn a decent living?

It's never too early to begin planning for your retirement. The earlier you start with a plan, the higher your chances of success. Even if you go wrong somewhere, there's still time for you to get back up on your feet and try again."
Teenage investor currently studies in Singapore Polytechnic. One of his post "The Truth About Polytechnic Students" went viral on Facebook on Jan 2015. Beside that many are rather surprise that a polytechnic student is able to understand the importance of personal finance and write topic about shares investment, CPF, saving, HDB and unit trust.
Portfolio(Cash excluded) : Not shown
√ Must-reads:
16. Jes from SimplyJesMe.blogspot.sg
"A Singaporean lady who loves travelling, investing for financial freedom and cooking to experiment – all to lead a YOLO life. Here to share everything that makes life beautiful."
Jes is a regional sales manager selling specialty products. She blogs about her savings tips, investment thoughts, travelling journey and also her sales experiences.
Portfolio(Cash excluded) : Not shown
√ Must-reads:
17. Investing Wolf from Investingwolf.blogspot.sg
"Many people have hopes and dreams of being financially free or being able to retire early. But few people actually set out to learn how to be. Fewer still are those who eventually take action.

It all started with a thought. The thought of not having to work for a living ignited my interest towards the financial world"
Investing Wolf updates his portfolio monthly on his blog, occasionally he shared about his perspective of life and trading.
Portfolio(Cash excluded) : $10,000
√ Must-reads:
18. SMOL from SingaporeManOfLeisure.blogspot.sg
"Being financially free is merely a tool to make this happen – it's not the goal or destination for me.  Hope to make this distinction clear as there's more to life than the pursuit of money.  I prefer the pursuit of happiness as you don't always need money for it"
SMOL retired at 44. At 32 year old he participated in the strong bull run in 1999. Makes money in all his trades, then lost everything during the 2000 to 2002 crash. Then he rebuilt his wealth on 2003 to now. Jared has more than 15 over years of market experience to share, and he blogs frequently on his perspective of life and finance.
Portfolio(Cash excluded) : Not shown
Must-reads:
19. IA from TheIndependentAbecedarian.com
"My vision at the end of the day is to be rich in values and free (Independent) in financials, achieving economic security. Living richly in values, happiness and knowledge experiences are also part of the game plan."
IA is at his early twenties, he saves and invests in Blue Chip Investment Plan (BCIP) which automatically deducts a pre-designated amount every month to invest in blue chips companies. He blogs actively on budgeting, trading and his personal finances.
Portfolio(Cash excluded) : $8,000
√ Must-reads:
20. BFGFMoneyBlog from BFGFMoneyBlog.com
"The Bf Gf Money Blog was created to keep track of our money management habits and to chart our journey to financial freedom. The Bf is a struggling entrepreneur and an avid investor who believes in diversification of income streams to manage financial risks.

The Gf is an engineer with a more conservative risk profile, striving to develop auntie-level saving skills to build wealth. Together, starting out in their late twenties, the Bf Gf Money Blog combines both approaches to money management to seek a win-win, love-love, combination. (Sorry for sounding mushy… What were you expecting? A serious finance blog? LOL!)"
Both are at their late twenties, they blog about low-cost date tips, stock analysis, money management, book review and personal finance in general. Casual writing style makes reader want to follow his blog.
Portfolio(Cash excluded) : Not shown
√ Must-reads:
21. Rolfsuey from RolfSuey.com
"From my short life experiences, I learn that there is no such thing as a "Job Security" and "Life is Unpredictable". We need to plan for the worst and live within our means, however we must never neglect to live life to the fullest, since we can only live in one lifetime."
Married male at his mid-thirties with a child. Working in oil and gas sector allows him to write plenty of articles on O&G related stocks. Rolfsuey blogs about personal developments, financial planning, investing and current affairs news.
Portfolio(Cash excluded) : Not shown
√ Must-reads:
22. Hayden from SCG8866tStockInvesting.blogspot.sg
"Frugal living doesn't make one rich, but rather it opens more doors to possibilities. Frugal living adds up your savings, but it doesn't increase your income. In my opinion, one should not predominantly focus on being frugal alone.

The notion of increasing your savings and your income should be weighted equally for best efficiency, hence I try to be a frugal capitalist."
Married man with a newborn child, he blogs about frugality and perspective of  personal finance and life, occasionally on philosophy. He also blogs a lot on stock analysis.
Portfolio(Cash excluded) : Not shown
√ Must-reads:
23. Lizard from Lizardorealm.blogspot.sg
"I view Financial Independence as the situation when my passive income can support a desired lifestyle. For me, it works out to be an investment portfolio of $2.5m if before age 65, or $1.8m if at statutory retirement age of 65."
Lizard started his blog since 2010, he blogs about credit card, unit trust, insurance, CPF, HDB and stock investment. He holds global stocks portfolio.
Portfolio(Cash excluded) : Not shown
√ Must-reads:
24. GHGM from GotMoneyGotHoney.blogspot.sg
" The main aim of this blog is to journal down my thoughts, as well as share them outloud with anyone who cares to read it. I've always believed that if I can pen down a thought or idea into words, it means that I have really thought about it and understand it quite well."
A mid-twenties with 30 over stocks portfolio aiming to retire at the age of 55 with a portfolio of $1.7m that pays $4,250 per month. GHGM blogs about stock, bond, gold, silver, insurance and current affair.
Portfolio(Cash excluded) : $13,000
√ Must-reads:
25. Tacomob from TakingCareOfMyOwnBusiness.com
"I observed that we tend to spend a lot of our time working for others; supporting them in their business and while on that hedonic treadmill, we forget to spend more time Taking Care Of Our Own Business—the one that really matters to us in the long run to experience a fulfilling life."
Tacomob is at his late forties whom retired at the peak of his career to pursue on Taking Care Of My Own Business through investing in ETFs, equities and commodities. He believes in early retirement and would rather use his precious time growing up kids than working till retirement age.
Portfolio(Cash excluded) : Not shown
√ Must-reads:
Blogs That Educate


26. Kyith Ng from InvestmentMoats.com
"Investment Moats is set up by Kyith Ng and have been around since 2005. He aims to share his experiences making sense of money, how money works and ways to grow his money. It hopes that by sharing his experiences, both good and bad, season investors can advise and critique his decisions and new investors can learn from them and find their own style."
Main themes: Growing and Managing Wealth, Financial Security and Financial Independence, Money Management in Investing, Identifying good and bad businesses, Dividend Income Investing, Long Term Market Trends, Technical Analysis and International Investing and Money.
Portfolio(Cash excluded) : $130,000+
√ Must-reads:
27. BigFatPurse from Bigfatpurse.com
"We are a group of Singaporeans who are very interested in investments.

We write about personal finance and investments on a weekly basis since 2007.

We conduct financial education courses to empower the public with practical financial strategies and tips to grow their wealth. Besides making business profits, we provide Pro Bono talks and workshops for the public and corporations.
Our social responsibility is to raise the financial literacy of the working class."
Portfolio(Cash excluded) : Not shown
√ Must-reads:
28. Gerald from SGWealthBuilder.com
"My objective is to engage Singaporeans on topics related to personal finance, entrepreneurship and investments, such as shares and real estate. Through the exchange of views, my belief is that Singaporeans' financial competencies will be leveled up and the learning curve can be shortened.

If you are looking for get-rich-quick methods or hot tips on which shares to invest, this blog is not for you. This is because this blog is about my wealth building journey and the focus is on personal development."
Portfolio(Cash excluded) : Not shown
√ Must-reads:
29. TheFifthPerson from FifthPerson.com
"The Fifth Person believes in spreading a message.

A message that sound investment knowledge, financial literacy and intelligent money habits can help millions of people around the world achieve financial security, freedom and lead better lives for themselves, their family and their loved ones.

Our website and the knowledge we share here is born of that vision."
Portfolio(Cash excluded) : Not shown
√ Must-reads:
30. PropertySoul from PropertySoul.com
"I have developed a strong passion for properties since young. In my 20s, I was relocated to Singapore where I bought my first condominium unit at the end of 2002. I added four more to my property portfolio in 4 ½ years' time.

I never expected their total value could be doubled in just a few years. For me, there is still a lot to learn. That is the reason why I set up this personal blog in 2010, with two objectives in mind:

To share my experiences as a property investor in Singapore; and

To exchange ideas with fellow investors on accumulating wealth through properties."
Portfolio(Cash excluded) : Not shown
√ Must-reads:
31. James Yeos from InvestWithJamesYeo.com
"Many people know that investing is of paramount importance so that you can retire a comfortable life. However, despite that, in reality most people are just lazy to embark on the road to investing.

Activities such as exploring for good food, travelling around the world sounds like a more interesting approach than poring through companies' annual reports or learning financial jargons."
Portfolio(Cash excluded) : Not shown
√ Must-reads:
32. Lionel from CheerfulEgg.com
"My goal to help young executives kick ass at getting rich. If I do my job well, you'll learn how to systematically grow your wealth while working at a full-time job. You'll learn how to improve your personal capital by becoming healthier, happier and more productive.
You'll learn the systems, habits, and mental frameworks to save better, invest effectively, and do amazing work that people appreciate every single day."
Portfolio(Cash excluded) : Not shown
Must-reads:
InvestmentStab from InvestmentStab.blogspot.sg
"We are a group of Singaporean students who are curious and interested in Finance. As we dive deeper into this area in search of more knowledge, the more debates and differences we have.

We also realised that financial literacy is not strongly inculcated in the younger generations, leading to numerous costly mistakes. Some of such includes believing in "high profiting" scams such as land banking and buying unnecessary investment schemes which are often motivated by the salesperson's personal interest."
Portfolio(Cash excluded) : Not shown
√ Must-reads:
34. Richard Ng from InvestOpenly.com
"Prior to plunging into stock investment, I always deemed stocks as some kind of "gambling". However, after learning more of the fundamental of investment as well as the risk of the inflation, not investing is kind of a "sure loss" to me."
Richard started blogging at early 2014, his blog has an interview session where he interviews various bloggers in the field of investment and personal finance. He blogs about stock analysis, perspective on how movie can be related to investing and post about good and free online resources.
Portfolio(Cash excluded) : Not shown
√ Must-reads:
35. Dr Michael Leong from DrMichaelLeong.webs.com
"Wealth will come when you have the experience. Experience only comes when you work on the job. Reading does not, and will not, imbue you with experience. However, there will always be the young who think they are special and know it all. They will be the first casualties in any stock market correction or crash."
Dr. Michael Leong is the founder of ShareInvestor, the above is his personal blog. Even though his blog is no longer active but nonetheless it still contains plenty nuggets of wisdom on investment and personal finance that any serious learner would not want to miss.
Portfolio(Cash excluded) : Not shown
√ Must-reads:
36. Ivan Guan from SGMoneyMatters.com
"The hard truth today is that many people lack personal financial knowledge. It is said that myths repeated often enough become facts. People who know little about personal finance often repeat what they've heard, not knowing of what they heard is correct or even if they are repeating correctly. Yet, it is one of the most important elements for a successful and wealthy life."
Ivan Guan is a financial consultant by profession, specialise in retirement planning and financial planning for small business owners. On his blog he shares about saving, borrowing, investing and insurance.
Portfolio(Cash excluded) : Not shown
√ Must-reads:
37. Christopher Ng from TreeOfProsperity.blogspot.sg
"I am currently a retiree enjoying my second incarnation as a relatively care-free student in the SMU Juris Doctor program. Yes, I am studying Law at a ripe old age of 40.

Through my personal savings and investments, I earned my financial independence at age 39 after my investment income started to exceed my monthly take home pay.

My three books on Personal Finance explain the processes by which I attained my financial independence. Growing your Tree of Prosperity was a local Straits Times bestseller in 2005. I was featured in Me and My Money sections in the Sunday Times twice."
Portfolio(Cash excluded) : Not shown
√ Must-reads:
38. Calvin Yeo from InvestInPassiveIncome.com
"Calvin Yeo is also an avid investor in stocks, exchange traded funds (ETF), real estate and fixed income. He started Making Passive Income website as a means to educate people on wealth management and investing in a multi asset class portfolio. Calvin has been featured on Singapore Business Times and investment website NextInsight.

Calvin is also featured on Central Provident Fund (CPF) Personal Finance Website IM$avvy where he contributes articles on wealth management and investments.

The mission of Making Passive Income is to educate about wealth management and their journey to financial freedom by providing tools and advice on how to get there. I will primarily touch on investing in Passive Income Assets like 1) Real Estate 2) Dividend Stocks 3) Fixed Income 4) Exchange Traded Funds 5) Personal Development."
Portfolio(Cash excluded) : Not shown
√ Must-reads:
39. MartinLee from MartinLee.sg
"Welcome to Martin Lee @ Sg, a place where I pen my thoughts on investing, trading, insurance and all other types of financial matters. The focus is more on Singapore, as this is where I am born and reside.

I have extensive experience in investing : from regulated investments to private deals; from the multi-bagger wins to the blowing out of a trading account; from genuine opportunities to scams, all these and more – I have been there and done that.

Drawing from my domain knowledge as well as experience, I hope to provide content that is useful, and with a style that is interesting to you."
Portfolio(Cash excluded) : Not shown
√ Must-reads:
Blogs on Investing


40. Tee Leng Goh & Sui Chuan Yeo from Value-edge.com
"To us, equity investment is like a buffet. There are many reasons why people go to buffets; some for the variety, some for the oysters, the seafood or the sashimi. Here, we aim to share what we like, be it the beef or crab, and while there might be tastier dishes in the buffet spread, it does not matter much as long as we are satisfied with what we have on our plate.

Likewise, what we have might not be exactly your cup of tea, what is important is for you to understand why others might like it."
Value-Edge is one of the most well-run value investing blog in Singapore by two youngest who are still in their mid-twenties. They detailed their portfolio and performance, and yes they outperform the market. Stock analysis, accounting matrix and risk management are shared in their blog as well.
Portfolio(Cash excluded) : Not shown
√ Must-reads:
41. Mr. IPO from SRSFund.blogspot.sg
"Mr. IPO graduated from NTU with a Bachelor in Accountancy (Honors) and started life as a lowly auditor. The audit experience not only polished up his accounting skills but also made him very skeptical about the financial records of companies. He always read the financial reports with a huge dose of salt."
On this blog Mr. IPO is using his Supplementary Retirement Scheme fund to invest in the stock market. he detailed the amount, his strategy and portfolio of the investment. He also runs blog on IPO investment fund and short-term trading fund known as Ninja Master Fund.
Portfolio(CPF Investment) : $25,000+
√ Must-reads:
42. Felix Leong from StockBrokerPlaysPoker.blogspot.sg
"A competitive Magic the gathering card gamer since the age of 12. In 2005 I finished 9th place at Pro Tour LA for US$6,000. Progressing from Magic, I when on to play online Poker professionally for 8 years and accumulated over US$300,000 in tournament winnings. I also have a strong passion for investing.

After leaving my job as a stock broker, I've been a full time investor since 2012."
Felix started his blog at early 2013, he blogs about his portfolio on monthly basis. He writes extensively on stock analysis and the thought process behind each investing decision.
Portfolio(Cash excluded) : Not shown
√ Must-reads:
43. Musicwhiz from SGMusicWhiz.blogspot.sg
"It has been about 4.5 years since I first started serious blogging about investing and investment, and since then it has been a very steep learning curve for me in terms of acquiring knowledge, improving my analysis and sharpening my focus on companies. At the same time, I had also acquired important character traits and temperament which also aided in my journey to compound and grow my money."
Musicwhiz is of the most respectable and knowledgeable blogger in investing. He blogs his investing journey from 2006 to 2012(now defunct) due to greater commitment on his family and work. He frequent in ValueBuddies forums which he often shares his insight and helps other on stock analysis.
Portfolio(Cash excluded, 2012) : $250,000
√ Must-reads:
44. 8PercentPA from 8PercentPa.blogspot.sg
"A decade ago, a half-hearted blogger, photographer, audiophile, watch lover, yoga trainee and aspiring analyst decided to put down his thoughts on investing. It was a journey that led to a lot of writing, a lot of thinking, some high level intellectual discussions that seek to understand the truth of matters, how the world works and how to strategize solutions to solve complex problems.

This blog aims to correct the common perception of investment equals speculation in Singapore and strives to promote value investing, share accurate information, interesting ideas and useful knowledge on investments, in particular, equities or stocks in Singapore."
Portfolio(Cash excluded): Not shown
√ Must-reads:
45. SecretInvestors from SecretInvestors.blogspot.sg
"Analyzing and investing in stocks have been my passion for years. Personally, I feel it is one of the rare few endeavors that taps into our logical, mental and emotional faculties. At the end of the day, not only do we understand how things work in a business but we began to understand more about ourselves and our biases as well as our friends and family members whom we interact with in making investment decisions"
SecretInvestor is so secretive that there's really not much personal information about him/her, other than many readers aware that he/she has been rather spot on on his/her stock pick. SecretInvestor started this blog in late 2014, not a active blogger but every post that make to the blog you can pretty sure is a good one.
Portfolio(Cash excluded) : Not shown
√ Must-reads:
46. Paul Low from PaullowInvestmentJourney.blogspot.sg
"Don't kill the goose which lays the golden eggs. the golden eggs are be put to hatch more golden gooses"
Paul started his blog at late 2014, he updates his monthly stock portfolio on his blog and share about his perspective on investment and personal finance, concise blog post make it easy for readers to digest its information.
Portfolio(Cash excluded) : Not shown
√ Must-reads:
47. CW from CreateWealth8888.blogspot.sg
"As from April 2013 my Journey in Investing is to create Retirement Income for Life till 80 years old for two over market cycles of Bull and Bear. Welcome to Ministry of Wealth and Gifts for your loved ones! This blog is authored by an old multi-bagger blue chips stock picker uncle from HDB heartland"
CW is at his mid-sixties with 3 children, he is a full time investor and trader. His blog started at late 2006. Until now there is a whole wealth of information in his blog. He blogs about investing, personal finance and perspective of life in general.
Portfolio(Cash excluded) : Not shown
√ Must-reads:
48. Googirl Investor from Joycelje.blogspot.sg
"I started this blog as ACCICB and I converse about investing and trading in stocks on a daily basis. My ideas and tips proved to be a winner over many years and I thought of sharing my ideas with the rest of the world.

The nick Googirl Investor was given by ACCICB as I can use Google to find out pretty much anything and everything much faster than anyone we know. However, I am very lazy due to my belief in ABC, thus I tend to blog in bursts of inspiration, although I do try to become inspired at least once a week."
Portfolio(Cash excluded) : Not shown
√ Must-reads:
49. lepakinvestor from LepakInvestor.net
"If you are willing to withstand volatility, and willing to learn and keep an open mind, investment in the stock market can net you a decent amount of capital gains when the share price goes up, and some pocket change in the form of dividends when you receive them."
Lepakinvestor is at his early thirties, he started blogging at early 2015 on investing, money management and sharing his US and Singapore portfolio. His blog is also featured in MoneyDigest.
Portfolio(Cash excluded) : Not shown
√ Must-reads:
50. SillyInvestor from SillyInvestor.blogspot.sg
"The My investment framework is steeped in value-investing doctrine. I do FA, never TA. I do not consider myself a value investor because I hold the term "value investor" in awe and believe I am not in the league of "value investors"".
Silly Investor is not as silly as its sound, the name act as a reminder of keeping regular check and balance of his analysis and assumption, only by being silly ones would then constantly questioning its investment thesis and prevent getting himself being too over confidence on his investment's view.
Portfolio(Cash excluded) : $65,110
√ Must-reads:
51. TurtleInvestor from TurtleInvestor.net
"My investment journey started towards the end of 2012, when I picked up a copy of Andrew Hallam's Millionaire Teacher. Andrew Hallam, being an English Teacher, is gifted with the ability to write clearly and concisely, making the topic of investment rather easy to understand. That's when I finally decided to take action and dive into the exciting world of investment.

Information on index investing in a local context (Singapore) was rather hard to come by back then (actually, it still is right now), which was why I started a blog back in December 2012 to document my journey and share my experiences.

Titled Index Investing In Singapore, it mainly talked about information I've come across, things I've done, resources I've found, and stuff like that. Along the way, people interested in index investing found the blog. Some asked questions, and I answered them when I could. Well, it turns out there were many people just like the "old" me, who were interested in index investing but just didn't know how to get started.."
Portfolio(Cash excluded) : Not shown
√ Must-reads:
52. Tom K from Singapore-stocks-investing.blogspot.sg
"Tom K works hard in his work and personal commitments. But when it comes to wealth creation and generation, Tom K knows that he is no Tom Cruise. Tom K knows that hard work and abilities do not necessarily get recognised at work and translate into higher salaries; and even if they do, unless one earns a high five‐figures monthly salary – Tom K is just an ordinary folk holding a modest job‐ income generated from work alone may not be sufficient for retirement, let alone, financially freedom.

Tom K has decided that he WANTS to be financially free and he knows the motivation of why he wants to become so: to have more time for himself, his families and loves ones, for his passions and for doing more things to benefit the community."
Portfolio(Cash excluded) : Not shown
√ Must-reads:
53. FFAchiever from FFAchiever.blogspot.sg
"Finally attained enlightenment in late 2011 that the true and surest path to wealth is through sensible, long term investment in good companies, at low price, backed by thorough fundamental analysis, coupled with conviction, discipline and patience."
FFAchiever is at his thirties, started his investment blog since 2012, he blogs about stock analysis and shared his perspective on various value investing approach, and how he manages he and his wife portfolio.
Portfolio(Cash excluded) : $100,000
√ Must-reads:
54. SGXSP from SGXStockPicker.blogspot.sg
"I will refocus my blog to trek my stock investing. My objective: To reach $700,000 in stock investment by 55, excluding CPF and House.

Learning Objective: To show people that you can build wealth for retirement even if you start off with a small amount of capital.

Start Point: I have invested close to $10,000 in capital as end Sep-09, buildup earlier in Feb-09. Strategy: While putting some money for my life necessities, annually I will inject at least $4,000 into the portfolio."
SGXSP blog started at 2009, he built his portfolio from merely $18K to $120 over the period of six years. He aims to achieve $700,000 by 55.
Portfolio(Cash excluded) : $120,000
√ Must-reads:
55. Sanye from Sanye-InvestmentPortfolio.blogspot.sg
"I departed from shares "trading" to take a portfolio view for my stock investment. This blog is the record of my share investment. I am just a retail investor learning along the way of investment."
Sanye year to date collected $72,471.99 from dividend and is expecting to reach $120,000 by year end. He started blogging since 2007 which then his portfolio was $500,000. Sanye updates his portfolio of stocks on monthly basis and occasionally shares his view and analysis on stock.
Portfolio(Cash excluded) : Est $1,500,000
√ Must-reads:
It's Time to Start Thinking Rich
You see no one wants to be poor or making silly financial decision, even people who are rich would not want to make financial decision that makes them look silly.
The above are working individuals who are as average as us, getting average paycheck but through good financial literacy and investment knowledge they are able to accumulate a portfolio large enough to achieve financial independence.
Just for a moment imagine having certainty about your future, knowing the path to early retirement or being financially independent, won't that make you feel a little more motivated working towards your financial goal?
I hope by now you are a little more convinced that growing rich is possible, but before that you have to think rich first i.e increase your financial literacy.
So now don't keep the above inspirational examples to yourself. Share it to your friends, to your family members or anyone you care about. To inspire them that we don't need to rely on CPF for retirement and we can achieve it by our own hands.
The path is there, the direction is there. So, just walk towards it.
About the Author: GV is the author of GiraffeValue, a value investing and personal finance blog that shares awfully unique investing style and extreme budgeting. To check out his blog click here(Not for the fainted-heart).