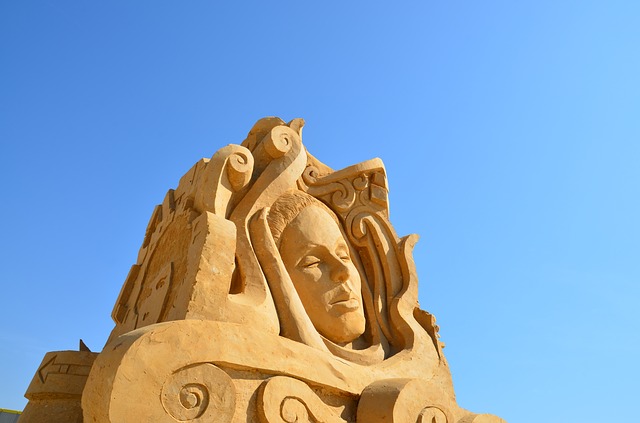 Image Credits: rsteve254 via https://pixabay.com with CC0 Public Domain License
ART. Whenever I hear this word, I picture beauty, expression, emotions, and empowerment. Truly, Art is a powerful medium that can produce all those. By definition, art is the application of one's creative skill and imagination that is translated in tangible form such as a painting or a sculpture.
As you witness art in your daily lives, you may wonder what are the active ways you can appreciate it. Appreciation is not only in the knowledge of the different eras and style but is also in the understanding of its timeless qualities. If you think that art appreciation is expensive then, think again! There are a lot of budget-friendly ways you can start with…
1. READ MORE
If you know nothing about art, a good place to start small is by reading about it on the local library. Find books about painting, photography, performance arts, and so on. You can also save time by logging onto your computer or mobile device to search for videos that tackle art.
2. CAPTURE YOUR SURROUNDINGS
Step out of your comfort zone and be brave to take off your shoes and capture whatever you deem as pleasing. The country's culturally diverse environment shall enrich your knowledge of art. For instance, you can snap the entertaining street performance of "the bead man" at Orchard Road.
Also, in the spirit of the National Poetry Festival, there is creative featured poetry on the different MRT platforms. Follow what catches your eyes – this can never go wrong!
3. VISIT THE LOCAL MUSEUMS
Indulge on the cultural art that is FREE for your viewing. Focusing on one genre that is Asian culture and arts, you can visit the two of the renowned museums in Singapore named Peranakan Museum and Asian Civilisations Museum.
Peranakan Museum is all about the Peranakan ethnic group that is a combination of the Chinese and Malay people. There you will see various documents, jewelries, furniture, textile, wedding accessories and so much more. Admission is free for Singapore citizens and P.R. while it starts at S$3 for children of foreign visitors.
On the other hand, the Asian Civilisations Museum showcases more than 1,300 artifacts from several Asian civilizations such as China, India, and Indonesia. Admission is free for Singapore citizens and P.R. while it starts at S$4 for children of foreign visitors.
4. MAKE DIY PROJECTS
Making art with your own hands is scientifically proven to be self-satisfactory. It makes you value the things you built even more. Also, it adds value to the object's worth. You may start with simple Paint By Numbers Kit by Paintastic or Canvas Wall Art in these forms:
or
5. LEAVE GENUINE COMMENTS OR REVIEWS
Beyond appreciation, you can support the arts by leaving positive and sincere comments or reviews on the online products or videos by musicians, artisans, and writers. Each type of art is translated through personal taste; so do not be shy to state your own opinion.
Your taste is wonderfully unique anyway! 🙂