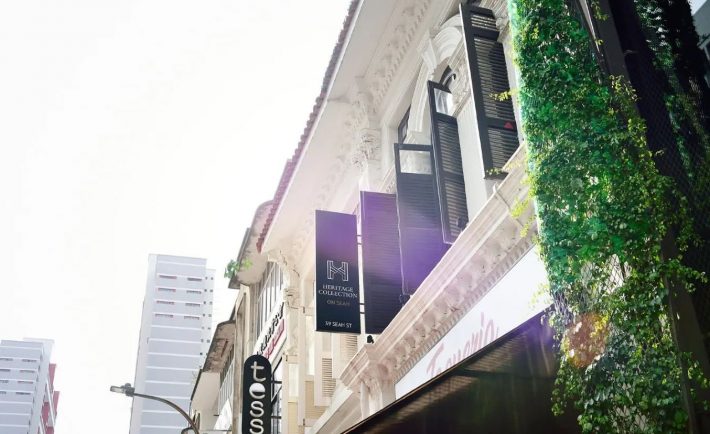 Singapore is one of the cities that most tourists dream of visiting at least once in their lifetime. Singapore is a thriving city with its roots going deep into the history of trade and commerce.
It is one of those places that calls the tourists towards themselves, and for travelers, missing an opportunity to visit Singapore is like missing the chance to visit their love of life.
Singapore city has an abundance of world-class attractions. Its nightlife is something to be enjoyed. If you visit Singapore and spend the night in your hotel rooms, you are missing out on the lion's share of what Singapore has to offer.
There is just so much to experience in Singapore. Hence, selecting the right hotel as you are ready to go base to visit all your favorite places becomes a daunting task. However, there are a few factors that you need to consider before you select a hotel in Singapore.
What Factors To Consider While Selecting A Hotel In Singapore?
Finding the right hotel is an essential part of your plan to visit Singapore. Your hotel is the core part of your plan. You visit places you like and return to your hotel to rest for the night. Hence, you must take your time to select the most appropriate hotel for your tour.
1. Location
The location of the hotel matters a lot. As we have already said, it is the center part of your plan, and your whole tour revolves around your hotel. It is the only destination that remains in command after you have visited your favorite places.
The location of the hotel further depends on two factors- leisure trips and business trips. If you are in Singapore for a leisure trip, selecting a hotel in the center of the city will be a good idea as it will allow you to conveniently visit your favorite place.
However, if you are in Singapore for a business trip, selecting a hotel near the business center might be the right choice.
2. Amenities
You need to understand that a hotel is not just a place to lodge in; it is also a place that people rest. Hence, it is necessary that you feel comfortable with the hotel you are staying in. This can only be done through the amenities they offer.
Before booking any hotel in Singapore, look for the amenities they offer and match them with your needs. If the amenities complement your need, that's the hotel you are looking for.
According to leading travel writers, the Heritage Collection is one of the best accommodation providers to choose from in Singapore. They offer industry-leading amenities, including service apartments. Their accommodations are present in excellent locations and offer a wide range of rooms and budgets for their clients. This is something that you should consider when you are traveling to Singapore.
3. Accessibility
Accessibility and transportation is also an important factor that you need to consider. You should check all the transport routes that connect the hotels and ensure that you have smooth accessibility to and fro from the hotel.
Trust me, the lack of accessibility from the hotel can become annoying at times when you miss your scheduled trip due to a lack of transportation options.
4. Value
The price of the hotel also plays an important role in the selection process. Selecting the first hotel that feels tailor-made for your needs is not the right thing to do. There are hundreds of hotels out there in Singapore; some might cost less with similar features.
Hence, take your time to compare different hotels in different locations; this will help you get the right deal at the right price.
5. Testimonies
Finally, considering the customers' testimonies. While you are booking the hotel online or through a broker, there is no way of knowing how the hotel is or whether the hotel is telling the truth with its description.
The best way to know the truth about the hotel is to look for the customers' testimonies. From there, you will find exactly what the hotel looks like from the inside.
Final Tip
Remember that your trip's pleasure is directly proportional to the hotel you choose. So take your time and select the best hotel that complements your trip and make it a memorable one.
That's it for this article. This article has discussed the factors that you should consider before selecting a hotel when you visit Singapore.