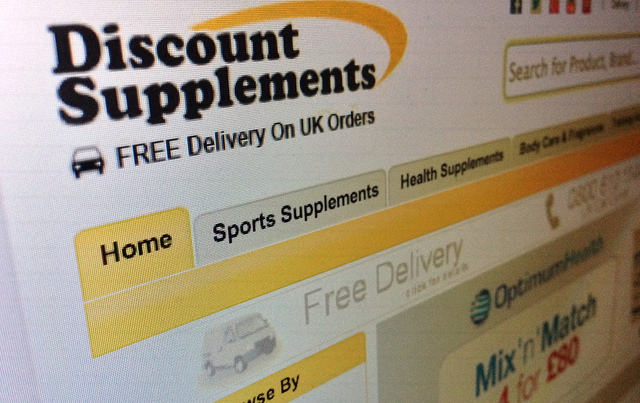 (Image credit: Health Gauge, via Flickr)
Katie Paterson from Flipit.com gives the inside scoop on how to get creative in ensuring you pay the lowest price online. Flipit.com is Singapore's number one promo code portal and all round money-saving platform.
We all love the fun, flexibility and convenience of shopping online, but the biggest perk has got to be the fact you can pretty much guarantee you'll always be paying the lowest price possible – that is, if you know how to shop online like a pro! Here are a few sneaky insider tips and tricks to help you score a discount each and every time you spend money online.
Bookmark a good coupon code provider – Discount codes almost always have a limited time span (which makes it all the more rewarding when you catch it in time!). The best way to ensure you keep up to date with all the best codes as soon as they're available is by bookmarking the homepage of a reputable coupon code provider such as Flipit.com. Homepages are updated daily, so checking this page out regularly will ensure you never miss a beat!
Tease webstores by pretending to abandon your cart – Brands who notice and take offence to this kind of move are likely to get in touch and ask why you didn't see your purchase through, offering a discount (usually around 10%) to encourage you back and make the final payment. Similarly, brands who are being particularly innovative with understanding customer behaviour have been known to install cursor movement detectors which are triggered when you swipe upwards to close the window, revealing a 'leaving so soon?' pop-up window. Give it a try!
Sign up to webstore newsletters – Signing up to newsletters can be really useful for online stores. Of course, some can end up bombarding you with emails on a daily basis, but unsubscribing in these situations is simply a matter of clicking a button. It's worth signing up to newsletters of brands that you love, as those on the mail list are considered a priority, and are always first to be notified of sales, special events or exclusive discounts.
Use a price comparison site – Price comparison sites are the epitome of everything that's great about shopping online. Shopping around various stores in person to find the cheapest price is an exhausting and time-consuming task, but with price comparison sites such as Priceme.com.sg you can guarantee you're always paying the lowest possible price available.
Never pay shipping – Shipping costs are a nuisance. Hopefully soon enough they will become a thing of the past, as more brands begin to realise that making the sale and gaining loyal customers is way more important than covering a few dollars postage cost. Unless you're seeking certain shipping privileges such as same- or next-day delivery, there are a number of ways that you can avoid paying for the delivery of your purchase. For example, some stores offer free shipping if you reach beyond a certain purchase total, so it might be worth buying more (perhaps two of the same item but in different sizes to ensure a perfect fit) and returning whatever isn't suitable, free of charge. Alternatively, many stores offer shipping voucher codes, and you can always try chancing your luck and reaching out to the brand to ask for free shipping – sometimes being bold pays off, and what have you got to lose?
(This article is brought to you by Flipit.com)