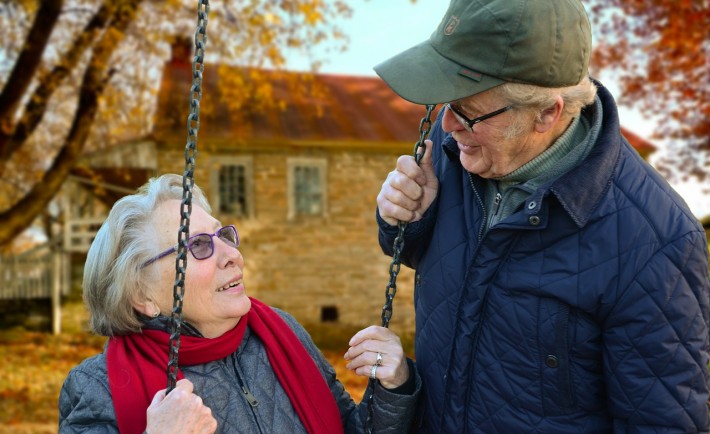 Image Credits: pixabay.com (License: CC0 Public Domain)
Money gives people, of all ages, the decision-making opportunities they need. Unfortunately for elderly parents, research has shown that financial decision-making ability declines after age 53. This maybe attributed to the 2013 survey done by National Endowment for Financial Education which found that 7 out of 10 adults have difficulty discussing to their families about who will make the financial decisions on behalf of their elderly family member.
Talking about the aging parents' finances is a good idea but that does not mean people actually do it. Some people avoid the subject because it raises uneasy situations (e.g., quarreling over the estates or feeling "extra" sensitive toward the elderly). Resolving this negative mindset will help your aging parents to organize their financial life. And, that is the most important thing right now.
So, here are 5 Helpful Steps To Talk To Your Elderly Parents About Money…
1. DO YOUR RESEARCH
You have one goal – to organize your elderly parents' financial life. Know what issues or topics to discuss that will aid this goal. Due to the declines in someone's body as they age, topping the list is healthcare. Also, you must consider their life insurance, medical insurance, or long-term care coverage policies. Then, talk about estate and other assets. Having a last will and testament ready is a crucial thing.
2. GATHER DATA
After researching the topics to discuss, you must prepare the documents needed. These documents are the banking statements, credit card bills, tax records, insurance policies, and so on. Put these documents in one safe place such as a relatively small safe deposit box at home. Grant access only to the people who are really trusted (e.g., the lawyer or immediate family member).
3. CONVERSE TO THEM STRATEGICALLY
Before talking to your parents, build a strategy that will work for your family dynamics. For instance, some families are more comfortable with having everyone around while other feel that they are being ganged up by their children. Another tip is to talk to them as if you are talking to your adult peers with objectivity and compassion. Do not make them feel that you are treating them as young children.
4. START THE DISCUSSION
All your homework led you to this moment. Emphasize on the benefits of the talk and speak with love. Delaying the talk will only be more expensive because as health declines, premium prices increase. Ease the flow of the conversation by adding real-life experiences as examples.
5. LEARN FROM THE EXPERIENCE
Traditional financial advisors suggest that parents save for their own retirement first before saving for tertiary education. This is because you only have one shot at retirement while there are many ways to get student loans. With this experience, you must realize that it is necessary to save as much as you can for retirement during your peak years (i.e., aged 20-35) in order to age gracefully.