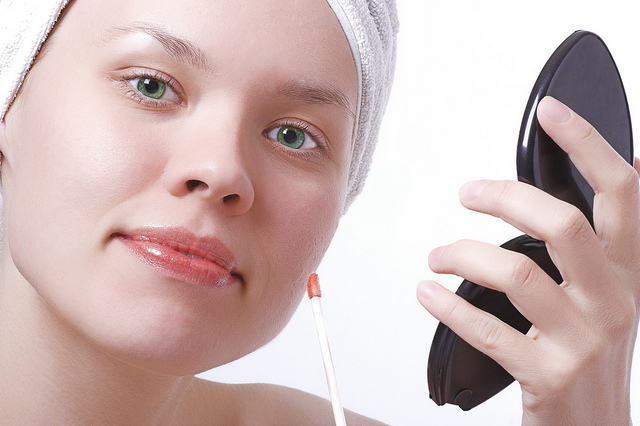 Image Credits: www.homejobsbymom.com via Flickr
When you are caught in a beauty dilemma, you need a quick solution! In order for fast action to happen, health care products that are already available can be used.
Here are 5 Affordable Beauty Hacks that can make your life easier…
1. FOR YOUR SHINY FACE
To deal with your shiny face, you may use hand sanitizer or Sticky Notes (e.g. Post-it). Hand sanitizer has "dimethicone" that smoothens the skin like a primer and provides a protective coat locking in moisture. You may use this along the hairline, forehead, T-zone or cleavage.
Post-it or sticky notes remove the excessive oil on your face without ruining your make up. Just peel off a Post-it sticky part then dab it along your T-zone.
2. MULTI-PURPOSE PRODUCTS
Many of the health care products have multiple uses so stretch its capabilities to save more money. Here is a list of 4 multi-purpose products:
a. Toothpaste can double as pimple remover
b. Baby oil can double as a make-up remover
c. Nail polish cannot only personalize your jeans but it can also stop a run in your stockings.
d. Greek yogurt to reduce pimple inflammation and redness
3. FOR YOUR HAIR IRON BURNS
If you accidentally burn yourself with your hair iron or curling stick, use raw honey to alleviate the pain and provide antibacterial protection. Honey also keeps your skin hydrated and smooth.
4. FOR YOUR DRY FEET
Debra Jaliman, a dermatologist and author of "Skin Rules", suggests adding two tablespoons of brown sugar to 1/2 cup of coconut oil to exfoliate dry feet. She says that it helps to get rid of the unwanted dead skin.
5. FOR YOUR UNRULY HAIR
Your hair may either be dry or dull. When this happens, gather the ingredients you have in your kitchen and try these hair masks.
a. Hydrating Mask
Heat up 4 tablespoons of olive oil for 20 seconds then mix it with 2 tablespoons of honey. Apply it in your hair and put a shower cap on for 20 minutes. Then, rinse it.
b. Mask for Shiny Hair
Mash one piece of avocado until the texture is smooth. Then, add 1/2 cup of coconut milk and 3 tablespoons of olive oil. Heat the mixture up for 20 seconds. Apply it in your hair and put a shower cap on for 30 minutes. Then, rinse it.
Sources: Stay a Stay at Home Mom and Beauty High