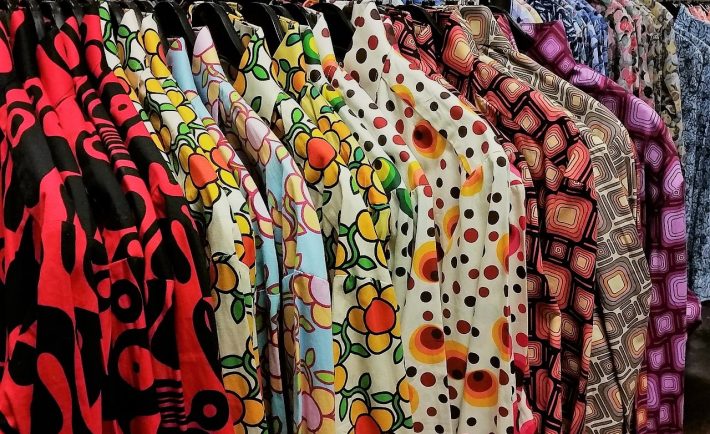 Image Credits: pixabay.com
There are some articles of clothing that you do not need to purchase new (e.g., infant clothing). This idea extends during the good and awful times.
Scattered in various cities around the world, it seems that thrift shopping is finally catching its moment here. Flea markets, thrift shops, and online marketplaces are great sources of savings. Start digging up unique finds in these places:
NEW2U THRIFT SHOP
Nestled in the heart of Singapore's "arts and heritage district" is the gem called New2U Thrift Shop. It is the go-to place for fashionistas in the area who desire to save a couple of bucks. Aside from its accessibility, New2U houses a diverse collection of items. The store has men's clothing, women's accessories, children's toys, and so much more. All these products were donated from various initiatives.
You may be surprised to know that the prices of these items start at S$1. You are sure to snag a flashy bargain here. On top of this, New2U will be having a 50%  off sale soon.
Location: 96 Waterloo Street, Singapore 187967
ONLINE
The Internet is a bountiful chest filled with treasures. There are two primary websites/mobile apps for preloved goods in the local scene. These are namely: Gumtree and Carousell. I have spoken a lot about these two as I tested their services myself.
a. Gumtree – The mechanics of Gumtree is synonymous with Craigslist. However, its layout is easier to navigate. It is a virtual marketplace where you can find children's clothing, secondhand bags, and almost everything in between. You may use this platform for selling your goods too!
b. Carousell – Carousell lets you buy and sell a wide range of items in less than five minutes! Why don't you give it a shot?
SINGAPORE REALLY FREE MARKET
Whether you want to believe it or not, an open market exists in Singapore. Singapore Really Free Market promotes community sharing by presenting their items at no cost. You read that right! You are welcome to get pieces that you what without registration fees or other costs.
As a friendly reminder, tackle the situation with restraint. Do not hog everything as some people may need it more than you. Follow Singapore Really Free Market on Facebook for the details on their next flea.
How will you rock your secondhand clothing in style? Here it from the fruitful speech of the American designer Jessi Arrington. Spoiler alert! She packed nothing for TEDActive but seven pairs of undergarments.