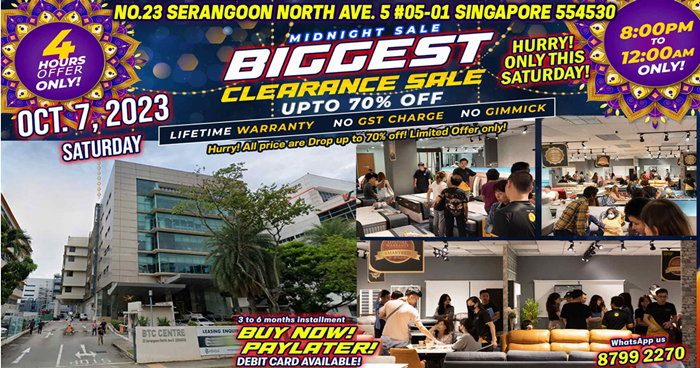 Light up your Diwali with a furniture shopping extravaganza like never before. Smartbed, a modern furniture retailer that specialize in space-saving solution, will run an early Deepavali Midnight Sale, happening this Saturday, 7th October 2023, from 8 pm to 12am.
Enjoy 4-hour of blitz savings and blast off with up to 70% off their signature space-saving furniture. From Murphy beds that vanish into thin air to storage beds that swallow clutter whole, Smartbed has the solutions to make your home spacious and stylish. Plus, their furniture is fully customizable and comes with a lifetime warranty because they believe in quality that lasts.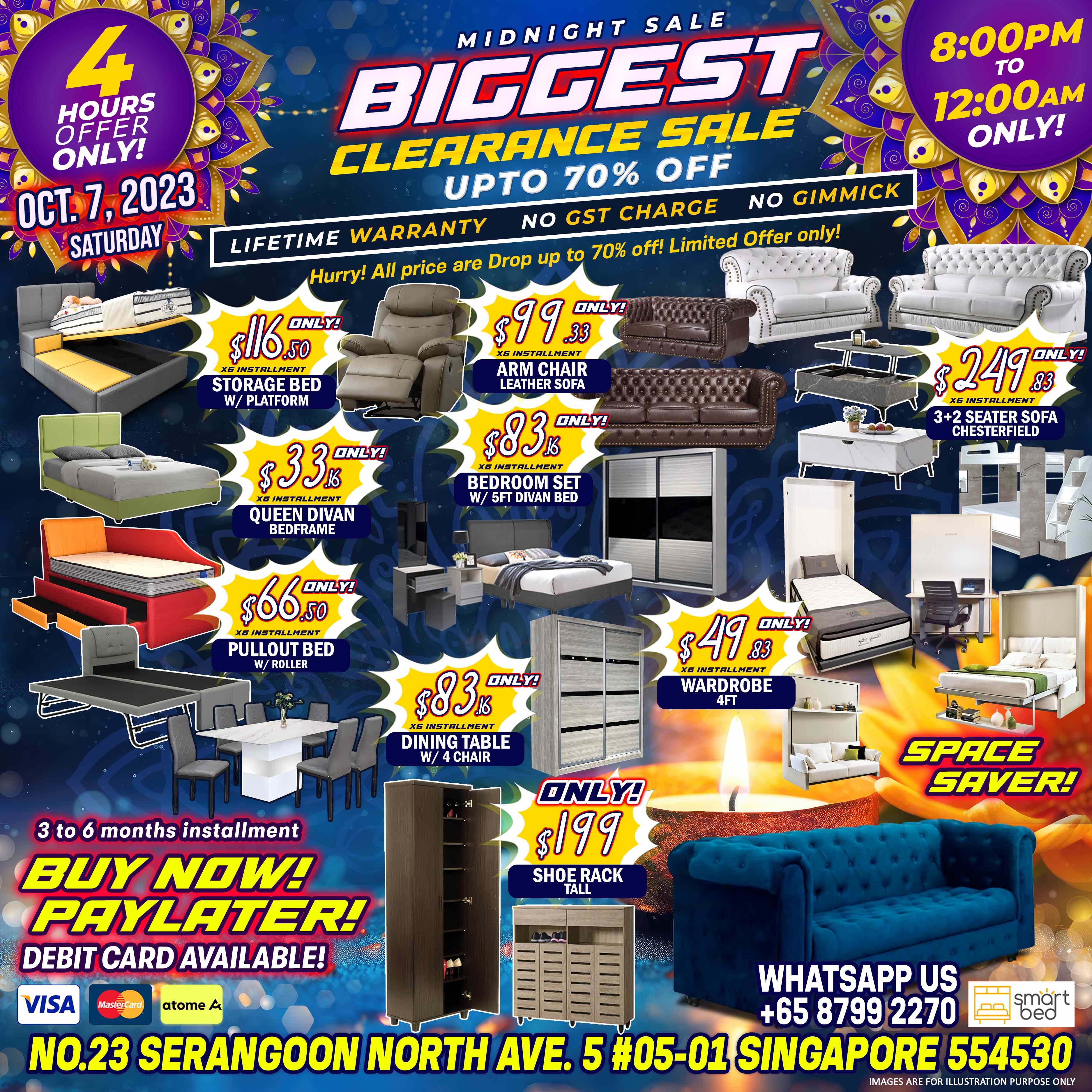 Some of the must-buys at their Midnight Sale includes an ingenious storage bed that goes for a jaw-dropping price of just $399 (that's $400 off retail price!). Say goodbye to night perspiration as you sleep like a royalty on their queen-size cooling mattress, at an unbelievable price of just $499! Clutter-free your living room with their space-saving transformable coffee table, yours for just $399, and comes with bonus storage space! No GST, No Gimmick – Just Pure Savings!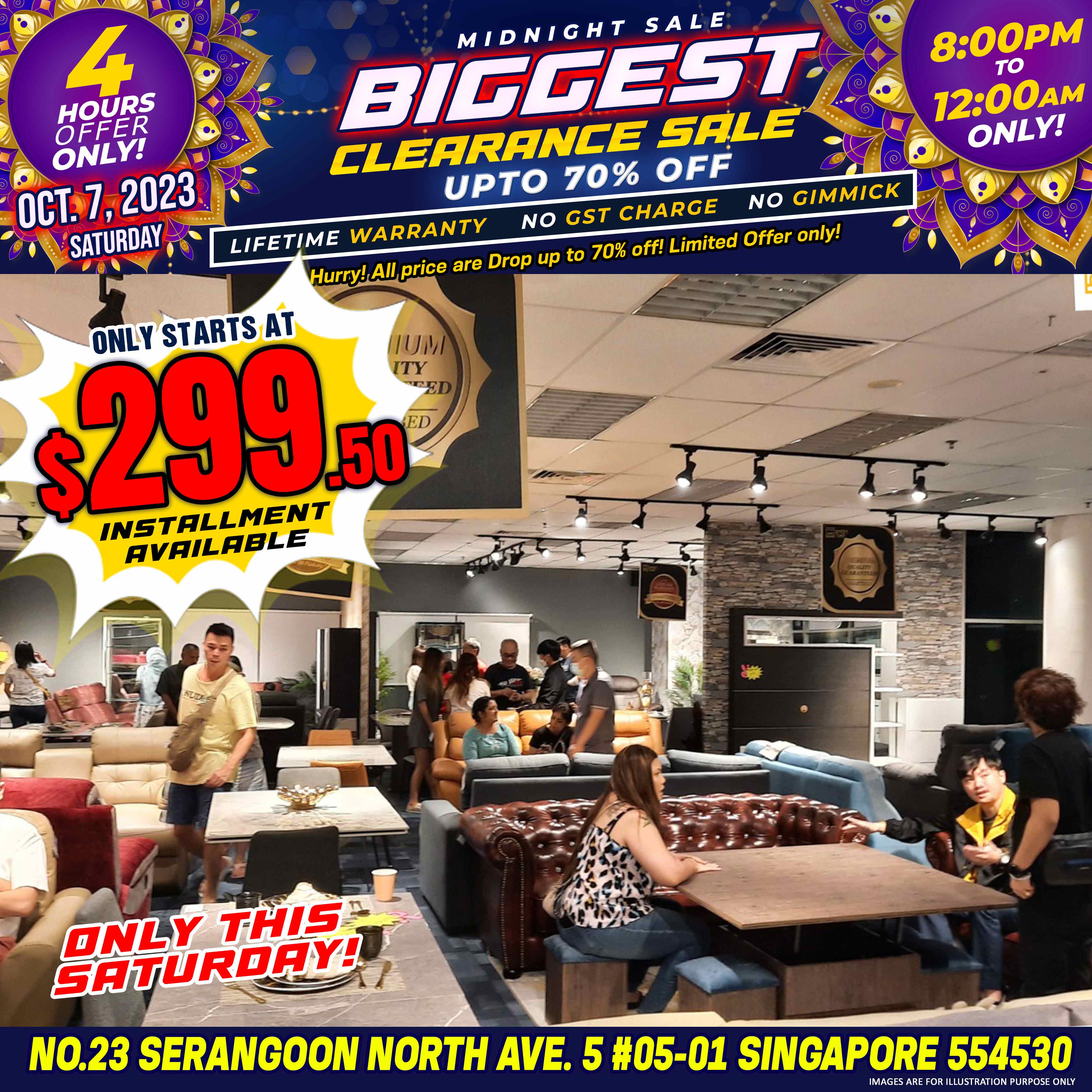 Are you a pet parent? Smartbed understands your love for your four-legged companions. Their sofas are not just comfortable; they are wrapped in pet-friendly fabric materials. Say goodbye to pet hair struggles and hello to endless cuddles with your furry pals.
What's more, Smartbed will be offering exclusive BTO Renovation Packages. They will be partnering with SmartHouzz to bring you exclusive BTO Renovation Packages. Whether you're starting fresh or looking for a makeover, their packages will give you the home of your dreams. And the best part? Get a FREE 3D drawing of your future home – no strings attached!
Double the fun and double the savings! Like, share, and tag 3 friends on this Money Digest post, then visit them and show your comment to unlock an exclusive 10% discount. It's your chance to save big and spread the word – let's make your shopping experience even better!
HURRY, HURRY, HURRY!
Get ready to embark on the shopping adventure of a lifetime, where the clock is ticking, and the deals are sizzling hot! Smartbed's Early Deepavali Midnight Sale is about to set the night on fire this Saturday, 7th October 2023, from 8 pm to 12 am. Hold on to your hats because this is not just a sale; it's an epic experience you don't want to miss! Get ready to shop until you drop, but remember: You Snooze, You Lose! These incredible deals won't wait for anyone.
---
Midnight Sale – 07 October 2023, Saturday (8pm-12am) 4 Hours Only
Location – No. 23 Serangoon North Avenue 5, #05-01, Singapore 554530 (𝐁𝐓𝐂 𝐂𝐞𝐧𝐭𝐫𝐞 𝐁𝐮𝐢𝐥𝐝𝐢𝐧𝐠)