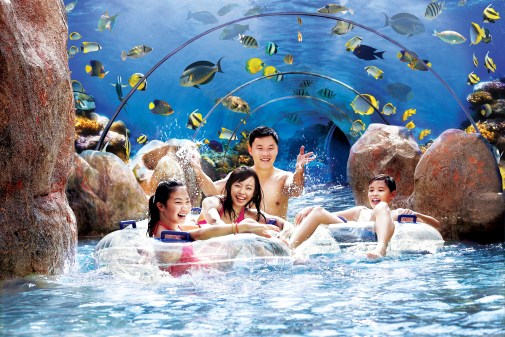 Here's your chance to enjoy a 1-for-1 deal to S.E.A Aquarium and Adventure Cove Waterpark.
If you have not heard of The Entertainer app, you have been missing out on hundreds of 1-for-1 and other exclusive deals!
You can download the app free on your mobile and try out for 14 days. During this trial, you can also enjoy some of the 1-for-1 deals under "My Offers"
Something that you might be interested in is the 1-for-1 ticket to Adventure Cove Waterpark and SEA Aquarium.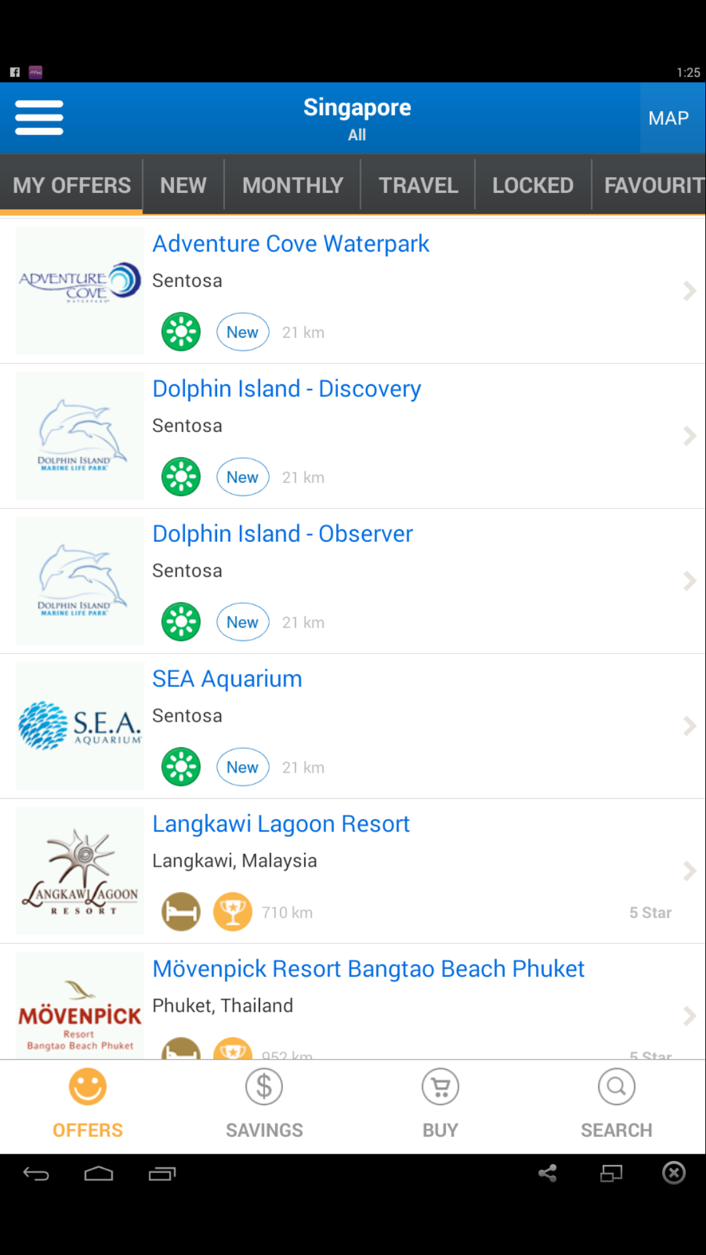 As you can see below, this deal is valid to 1 Jan 2016, but you only have up to 14 days to redeem this One Day Adult Admission Pass worth $35.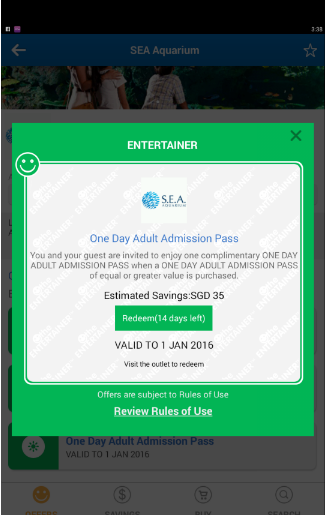 You will be asked to enter a PIN (you set earlier on) to confirm redemption, followed by the merchant to enter their pin as well. Thus, you need to validate it at the ticket counter.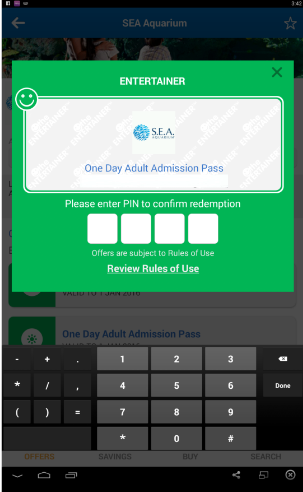 The same goes for the admission pass to Adventure Cove Waterpark. Save $33 in the 1-for-1 deal.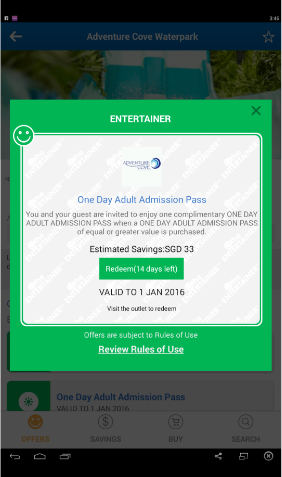 If you want to unlock premium 1-for-1 deals that let you have access to more merchants and better offers, it will cost you $60 to purchase the app. There are many offers like Timezone, Wendy's, Marble Slab and even hotel deals.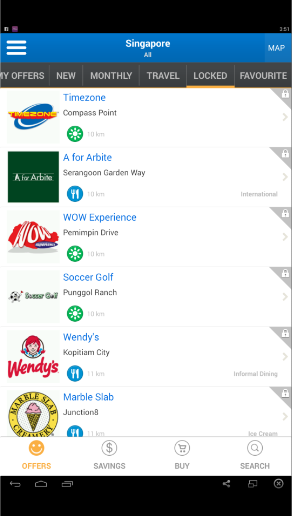 Check out the video to see how it works or visit their website for more info: https://www.theentertainerme.com/