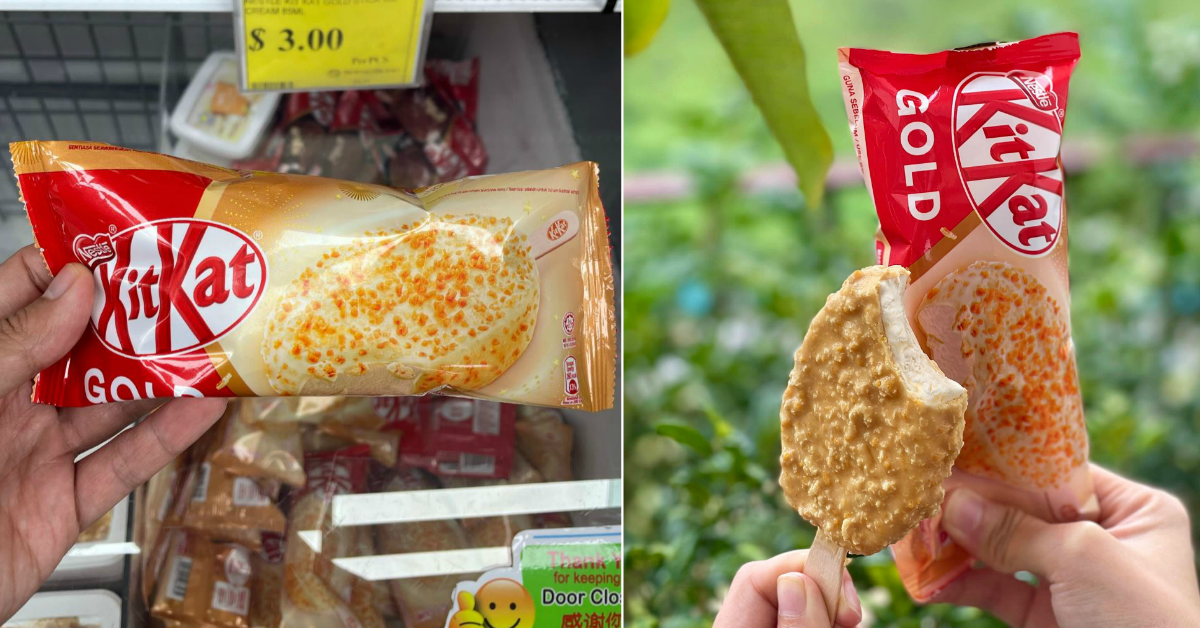 Kit Kat Gold Ice Cream Now Available In Singapore
Try the all new Kit Kat Gold Ice Cream for a rich, creamy experience of vanilla ice cream coated with white chocolate, crunchy caramel flakes and crushed Kit Kat wafers.
The sweet treat which was first introduced in Malaysia earlier this year is now available at our local supermarkets.
Yes, that's right. Sheng Siong supermarkets is selling the ice cream at $3.00 per stick.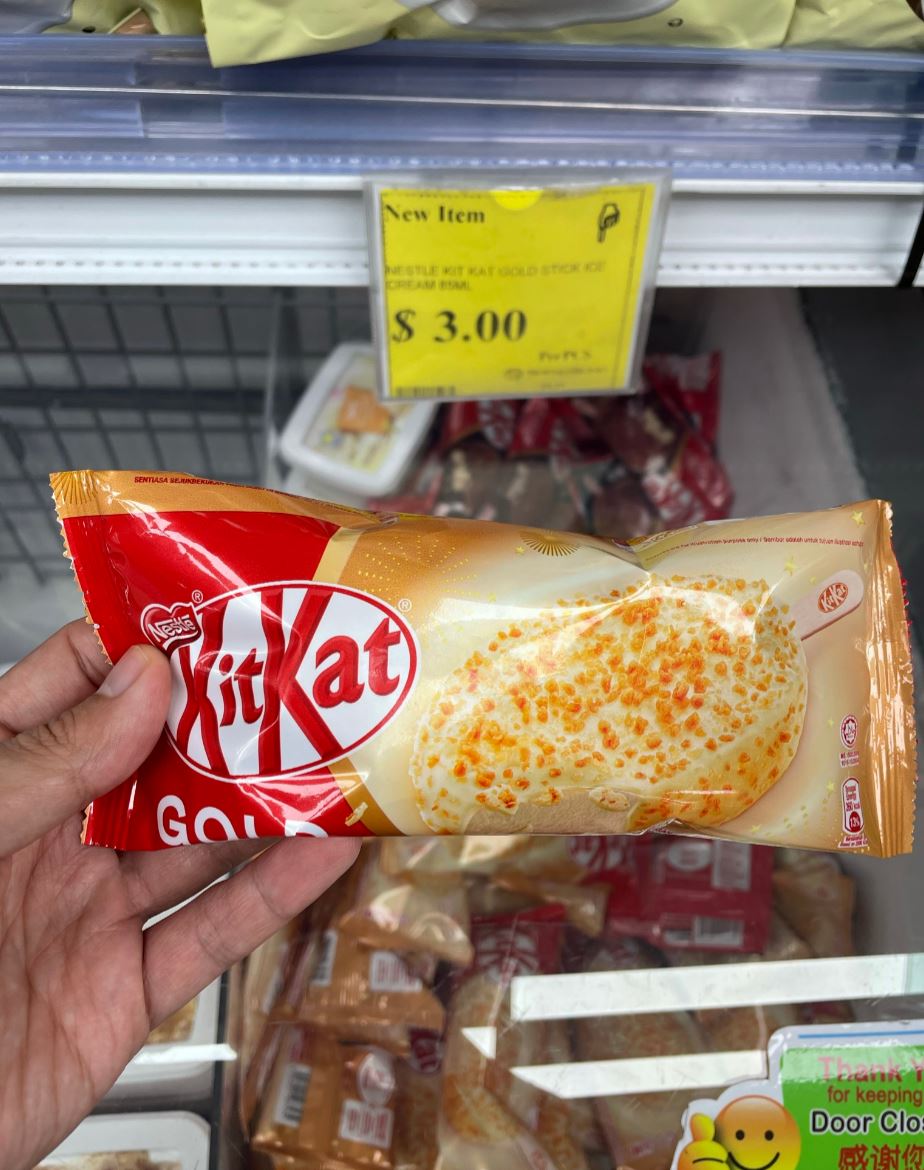 Looks really good.