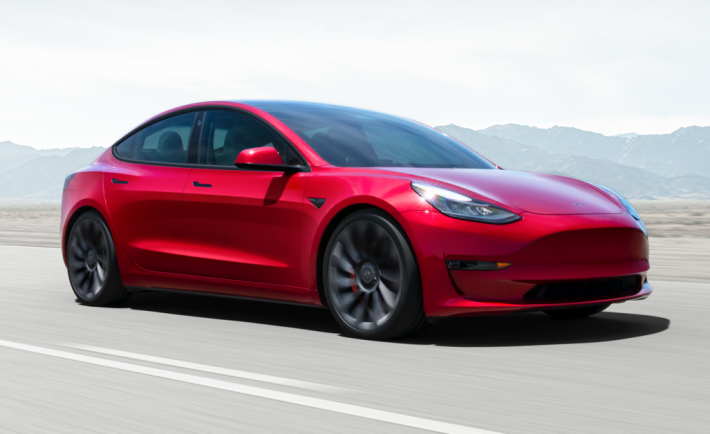 Tesla is one of the most innovative companies out there, aiming to transition the world's energy sources to renewable energy. One of its primary ways of doing so is through its iconic electric cars.
By owning one of these powerful vehicles, you no longer have to pay for petrol. Instead, you can charge your Tesla cars at charging stations wherever you go, just as you would power up your phone or electronic devices.
Last December, Tesla announced that they would offer free supercharging to anyone who buys its Model 3 and Y vehicles in the US. At the point of writing, we're unsure if they would extend it to Singapore or owners will be billed by the minute or per kWh (kilowatt-hour).
Regardless, Tesla fans will be glad to know that the California-based company has recently unveiled its Model 3 in Singapore. The estimated starting price excluding COE is $112,845 according to its website. It's more than twice the cost of the same model sold in the US, though.
Here are the main features you need to know about the energy-efficient car if you're planning to hit the road with a custom online order soon.
Built for safety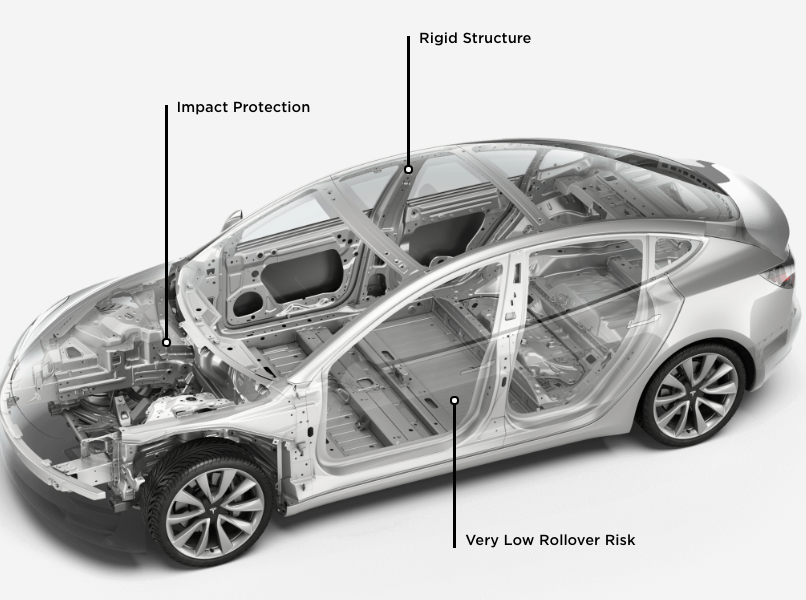 When you think of a car, safety may be one of the most critical features that come to mind. After all, your life is literally in its hands.
Thankfully, safety is an essential part of the Model 3 design. Its body and frame are made entirely out of steel and aluminium, making it the most robust metal structure yet.
The car can even withstand its weight stacked on top of itself four times, even with a glass roof! That's the same as having two adult African elephants on top of your roof. Impressive, isn't it?
Ultra-fast acceleration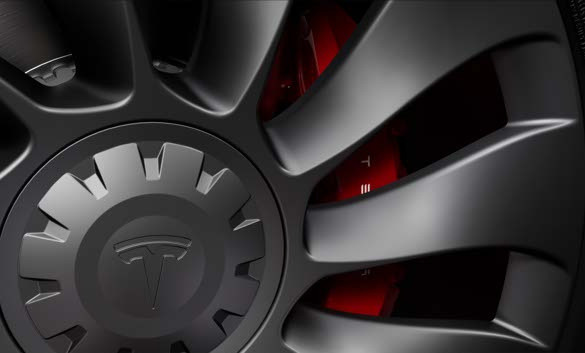 To get to the places you want to go, you're going to need the quickest acceleration possible. Model 3 can exceed your expectations by climbing from 0 to 100 km per hour in little as 3.3 seconds.
That's all thanks to the option of a dual-motor all-wheel drive, and 20" Uberturbine Wheels and Performance Brakes that have lowered suspension. They give you complete control, no matter the weather condition.
Dual motor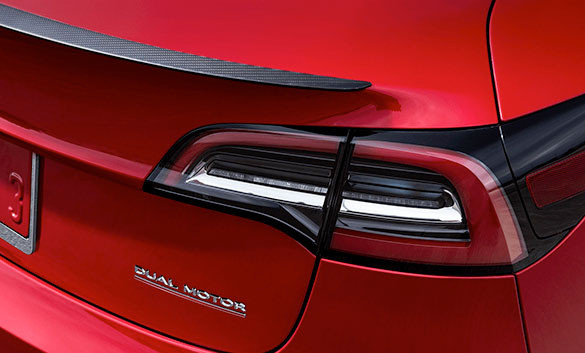 The motor for the Tesla Model 3 is quite different from your average gas-powered car. It has two engines that run independently from each other, which provide better redundancy in just one moving part.
That also means it offers minimised maintenance needs, all while providing the most durability for your buck. Plus, the dual-motor lets you harness the power of complete flexibility when it comes to manoeuvring your car front and rear wheels for better traction and handling. 
Range
Because the Model 3 is fully electric, you can drive without worrying about stopping at a petrol station. Just by charging overnight, you'll be set with a full battery every day.
But what if you're growing old or simply absentminded? Fret not. Thirty minutes is all you need to charge for your vehicle to run for a 270 km distance.
With over 20,000 Superchargers across the world and more opening every week, convenience is just around the corner. Tesla drivers can look forward to more Supercharger locations on our sunny island in time to come.
Autopilot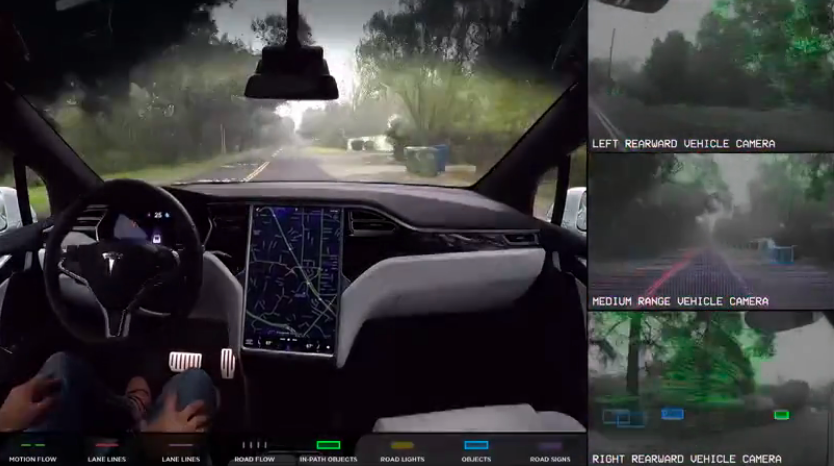 The Tesla Model 3 not only brings you places but brings the future right before your eyes in the form of autopilot.
When stretches of roads make driving tedious, switching on autopilot will offer you advanced features such as twelve ultrasonic sensors to help you along the way.
Other features worth noting include the navigating guidance from highway on-ramp to off-ramp, single-touch auto parking, and automatic lane changes while on the highway.
Stunning interior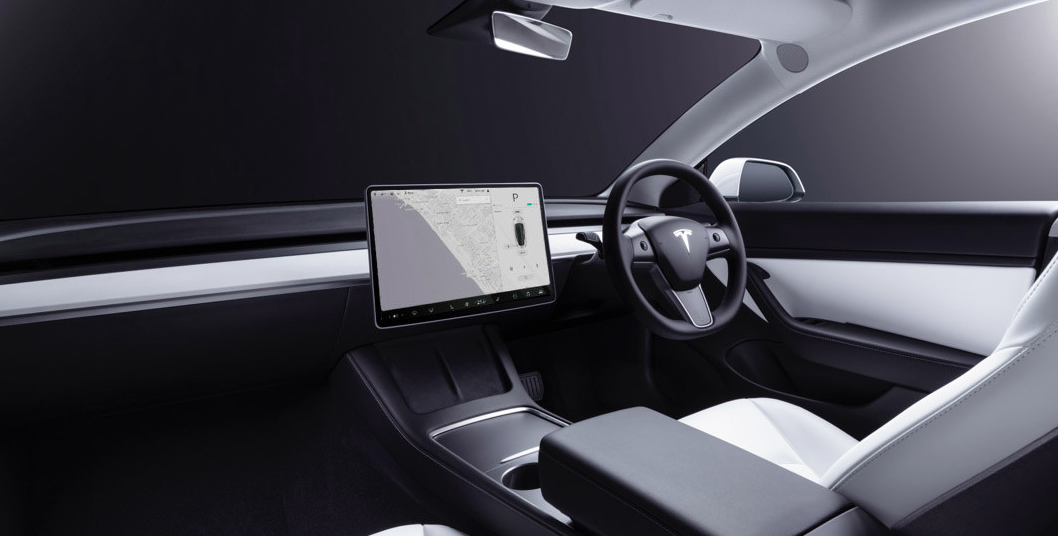 Forget what you know about your regular car. Get ready to step into a whole new interior with your Model 3.
Instead of carrying around a key, consider your smartphone the new replacement and controller hub for all the driver controls you need to work, together with the 15-inch touchscreen. The sleek modern interior also features an all-glass roof, which lets the sunlight in for a brighter and better drive experience.
And that's all for this section.
---
Have you done a personal finance review or spoken to your partner regarding your desire for a new car purchase? If yes, you're just five steps away from your dream car.
Step 1: Partial Premium Interior vs Premium Interior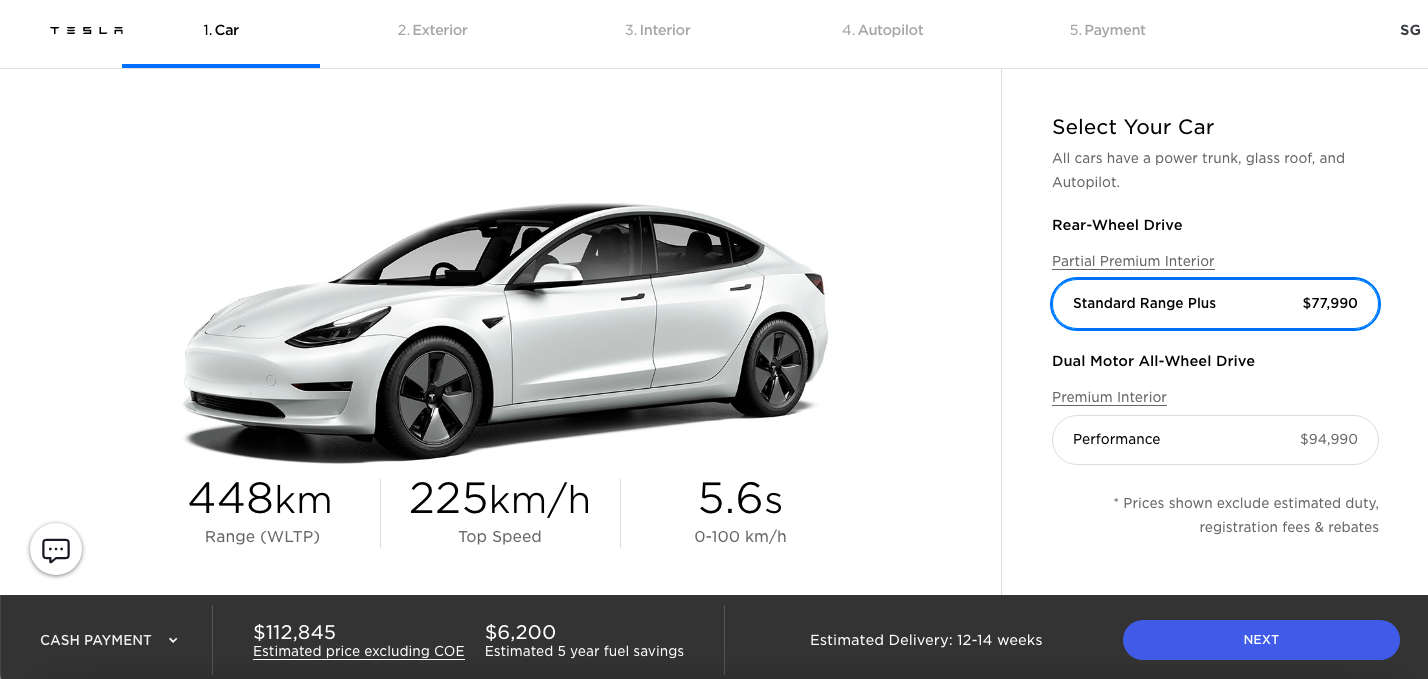 Take your pick from a Partial Premium Interior or Premium Interior. The latter will raise the cost to S$154,815 from S$112,845 (excluding COE).
However, the extra S$40,000+ you pay is not just for the interior. It also affects the performance in terms of the range (WLTP), top speed, and acceleration power.
Step 2: Colour & Wheels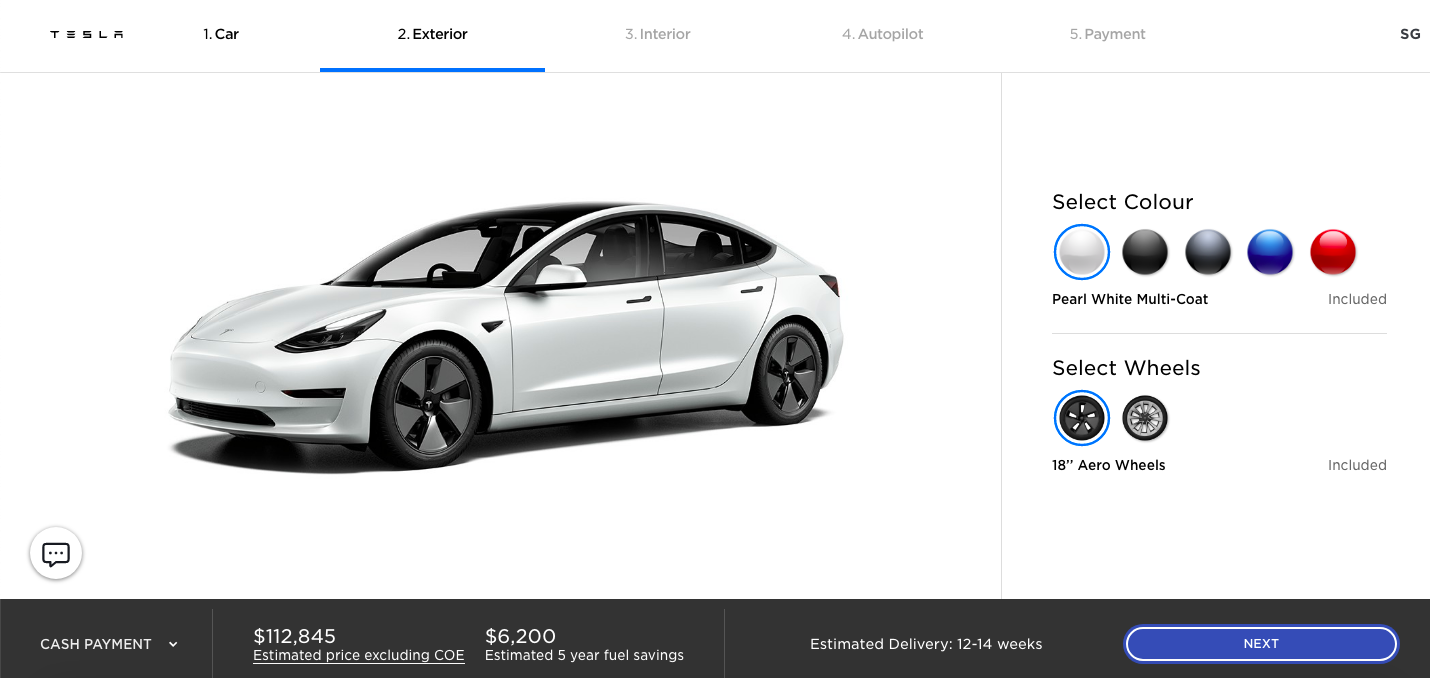 Now, it's time to put on some "clothes" for your Tesla Model 3. Take the default in pearl white multi-coat and 18'' aero wheels, and there will be no extra charges.
Or you can also choose to have it in solid black, midnight silver metallic, or deep blue metallic for an extra S$1,500. A bright red multi-coat will cost you S$3,000. Next, you have the choice to upgrade to a set of 19'' sport wheels for S$2,000.
Take some time to think it through before you proceed.
Step 3: Black vs Monochrome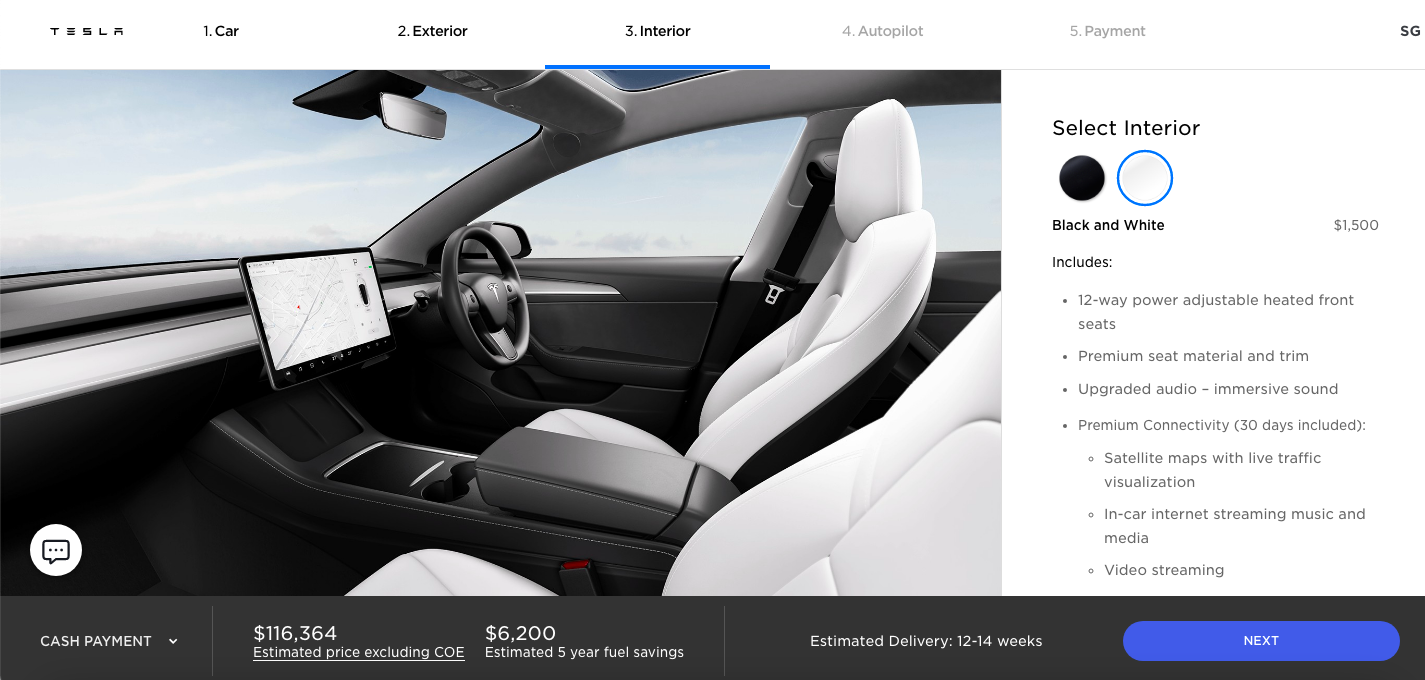 By now, you should know that when you're given the freedom to customise, it often comes with extra money. How would you like your interior? Stick with black if you don't want to fork out another dollar. Or you can go for black & white by paying S$1,500.
Step 4: Autopilot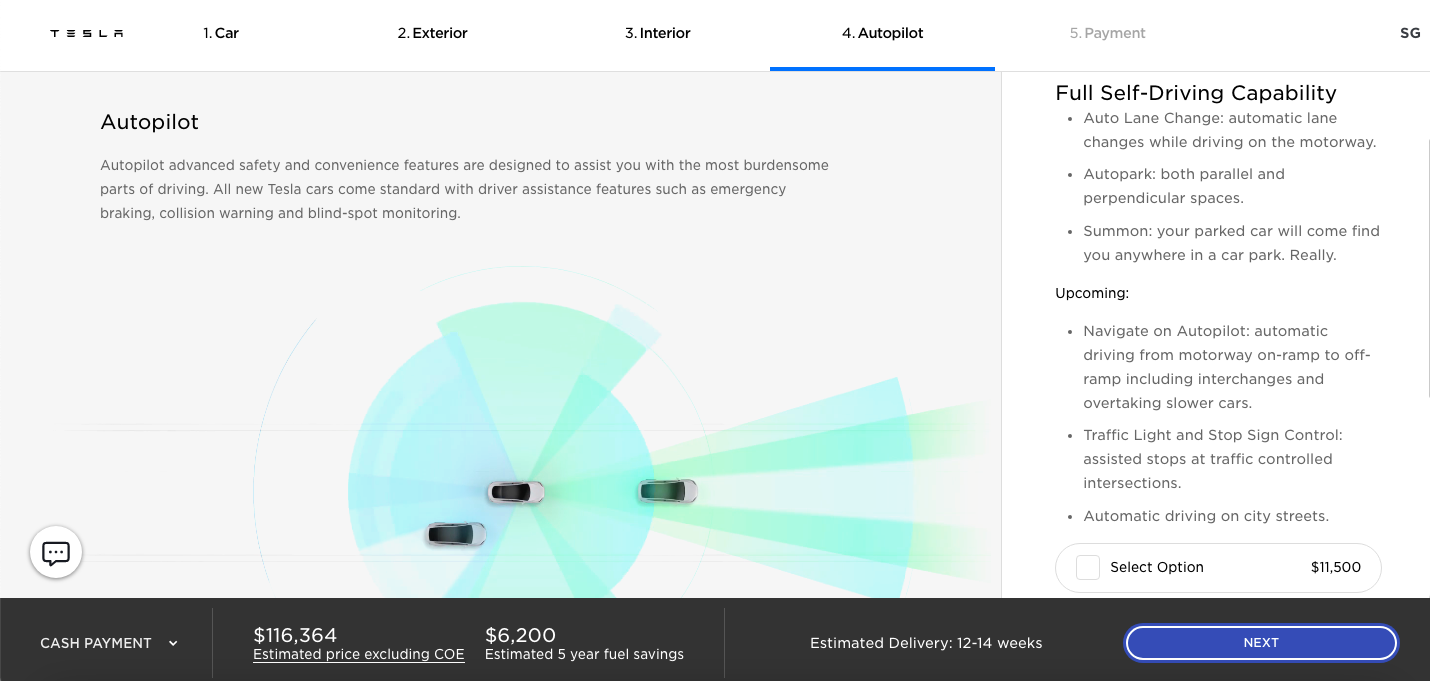 We're almost done! This is the second last step to the payment page.
Those who want the most advanced safety and convenience features must be willing to pay S$11,500. The good news is that you can skip this now and choose to buy post-delivery. Just be mindful that with new features rolled out by Tesla in the future, prices may rise accordingly too.
Step 5: Payment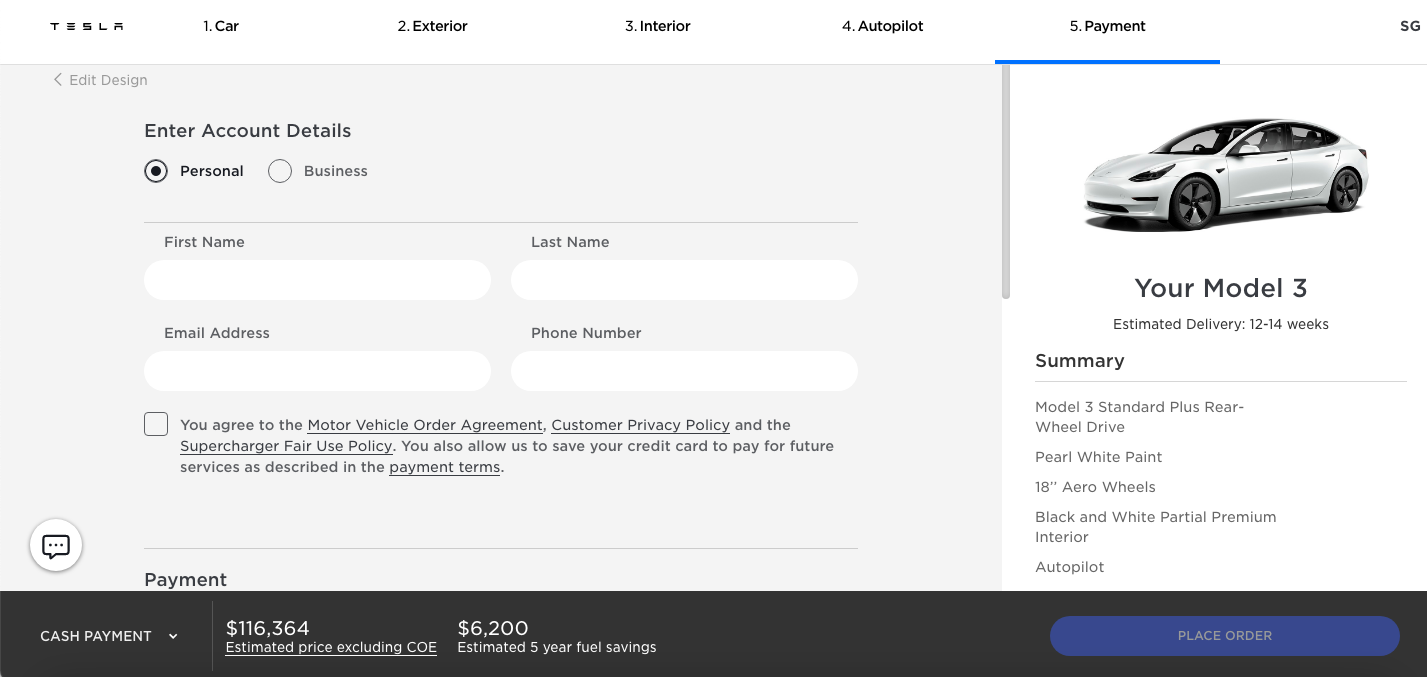 Congratulations on getting to this last page. Here, you just have to enter your account details, card, and billing information before placing an order. There is also a one-time S$150 non-refundable order fee to be charged.
Placed an order? Great! Now, sit back and relax. Your customised Tesla Model 3 will reach you in about 12 to 14 weeks. Click here to view a comprehensive list of FAQs and happy waiting!