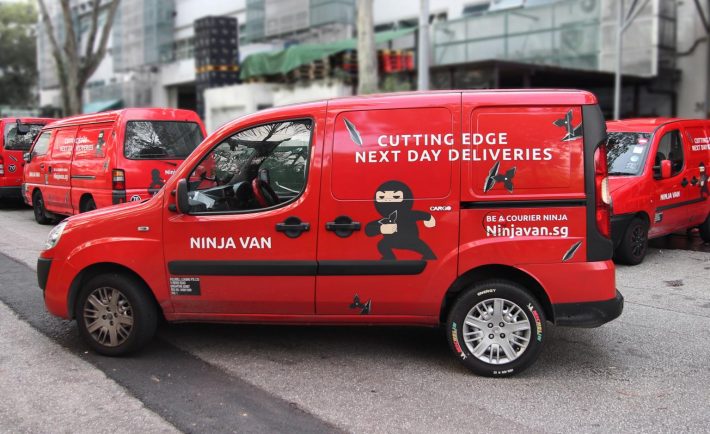 Image Credits: The Business Times
If you're an avid fan of online shopping, chances are that you've come across using Ninja Van as a delivery provider. When that happens, you could either be grateful or full of complaints. Well, grateful when you receive your parcels on time and possibly full of grudges when things go wrong.
I've had my fair share of problems dealing with Ninja Van. I'm sure the public has lots to say about the company as well – with recent news about a woman being scammed out of S$40 by a cash-on-delivery she didn't order and frustrations about continued delays in delivery by Ninja Van.
#1: Case 1
The first case was reported in the news on Aug 11, 2020.
Adrian Chong Yuan Kit, 38, was sentenced to seven months' jail on Tuesday (Aug 11) for criminal breach of trust by dishonest misappropriation.
In short, over a span of three months, Chong would deliberately not scan parcels with items he wanted to keep for himself. In total, he has set aside 147 items including a massage machine, a gaming monitor, a TV set-top box, hand sanitiser, mobile phones, and soap worth up to S$12,104 for his personal gain.
The police raided Chong's home and recovered all the items, though nothing was said regarding the customers who were affected by his crime.
How the act was discovered
End of April this year, Ninja Van conducted an internal audit to check on lost parcels in an attempt to better streamline the system. During the audit, they noticed a spike in the number of missing items under Chong's charge since Feb 2020.
As a follow-up, a manager at Ninja Van planted a parcel containing a bottle of Dettol soap and a Huawei mobile phone meant for delivery outside Chong's assigned route on Chong's assigned pallet on May 21.
Based on Ninja Van's system, Chong was supposed to receive an error message and return it to his supervisor since the parcel was not meant for him to deliver. However, even after Chong finished loading all the parcels from his assigned pallet into his van, he did not receive any error messages.
He was immediately confronted by the manager in which he then admitted to taking it dishonestly. A police report was filed the same day.
#2: Case 2
The second case was reported in the news on Aug 19, 2020, a week after the first case.
Derrick Tan Jian Sheng, 35, was sentenced on Wednesday (Aug 19) to eight months' jail for pocketing more than S$18,000 in cash as well as mobile phones worth S$3,850 from Ninja Van customers.
According to the court, Tan started committing the offences within a month of joining the company in April 2018. To be exact, between May 22 and Jun 11, Tan made 72 deliveries involving cash-on-delivery items and trade-in mobile phones.
The cash of S$18,555 he collected from customers and 16 mobile phones worth a total of S$3,850 was partly used to pay off his personal debts to the Land Transport Authority and loan sharks. Tan sold the phones on Carousell.
How the act was discovered
On Jun 8, 2018, Ninja Van's finance department told Tan's manager that there had been multiple inconsistencies from deliveries Tan made. Although the relevant deliveries had been completed, the money and mobile phones that Tan collected were not returned to the company.
Tan's manager arranged to meet him but he did not show up. A police report was then filed. Tan was traced to M Hotel using the GPS in the company van assigned to him, where he admitted that he had taken the items and cash.
Food for thought
In response to the matter, a Ninja Van spokesperson said that there was "no impact to end customers as the restitution was between us and our clients in question".
But we can't help but wonder, how were the customers with lost parcels compensated? Based on the company's FAQ section, it is stated that "Ninja Van will be subject to a certain amount of liability per parcel in cases of loss or damage."
If it's only a "certain amount of liability", then how is this "no impact to end customers"? What are your thoughts?