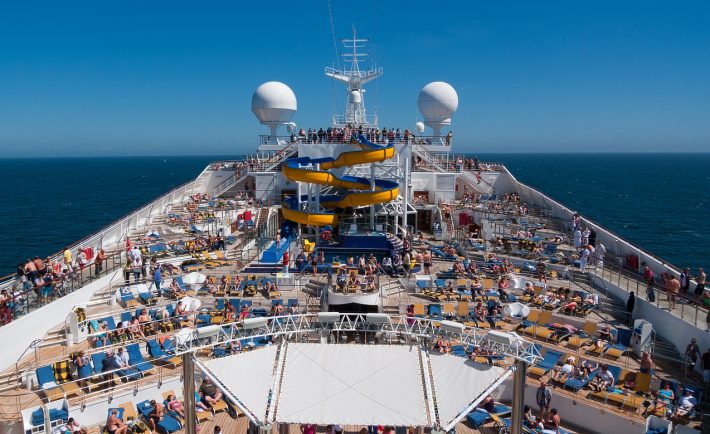 Image Credits: pixabay.com
As the popular song goes: "Cruising is made for love." The appeal of boarding a cruise echoes to the hearts of many Singaporeans. Before booking your next Royal Caribbean International or Princess Cruises trip, consider these tips to knock a few bucks off your total spending.
SPOT A GOOD DEAL
Sales and promotions are prolific in the cruise industry. Short-term deals leading up to the sail dates can help you save a decent amount of money. However, you must be cautious about the eye-catching deals that offer up to 50% off and beyond. These attractive savings may be due to the sudden bump in the ticket prices just before the sale.
The savviest way to spot a good deal is by tracking the prices for several weeks. When a sale comes up, you will know how it fares compared to the average prices. Find deals by subscribing to a cruise line's or a travel agency's electronic newsletters.
DO NOT SKIP YOUR FITNESS REGIMEN
Being on a vacation is not an excuse to skip your fitness regimen. Skip the overpriced classes offered by luxurious gyms in Singapore and opt for the complimentary sessions held on the deck. Picture yourself taking the hottest Zumba craze as you float above the serene seas. Alternatively, you may bring your own yoga mat and watch a free tutorial from your laptop.
DETERMINE ALL THE INCLUSION
Much like the type of boarding pass you carry on air, the boarding pass on sea constitutes to certain inclusions. Understand the terms and conditions of your pass before booking anything. Who knows? You might save more money by letting go of some unnecessary add-ons.
TAKE ADVANTAGE OF THE FREEBIES
If the ship is hosting an art auction for all the guests, you can drop by to appreciate art while sipping free booze. Relax and enjoy. You are not obliged to purchase an artwork, nor are you obliged to pay for the flowing champagne.
DO IT YOURSELF
If you are planning a quick getaway for a period spanning to 5 days, consider washing your own clothes. Cruise lines will gladly was your clothes for about S$3.50 per item. This number can quickly add up! Use the self-service launderettes or wash your clothes in the bathroom sink instead.
Simply pack your own detergent and hang your clothes in the shower. Only wash the items that you are going to reuse and wash the rest when you get home.
EMBRACE THE SELFIES
In a world where we are practically glued to social media, posting photos while on a cruise is a must! Many ships have their resident photographers that are willing to charge you about S$30 per frame. Rather than splurging on the "official cruise photos", take turns in playing a photojournalist.
Doing so will help you save more money without missing an Instagrammable moment.