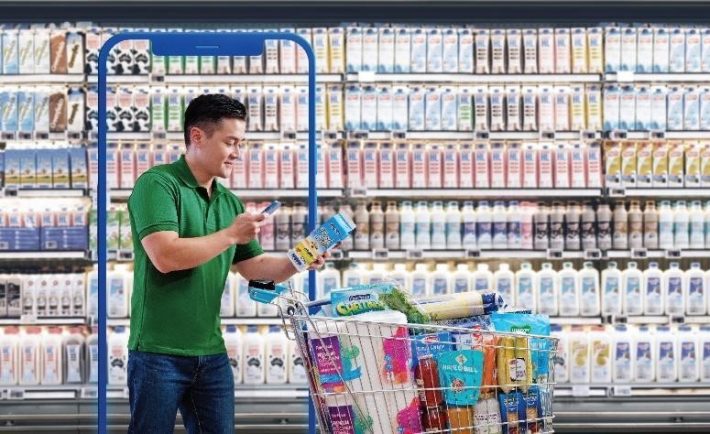 Majority of grocery shoppers want cheap grocery prices, quality produce and a pleasant shopping experience. Is this an impossible trinity that cannot be achieved during a grocery trip? I attempt to solve this mystery by making a visit to the supermarket at my neighbourhood.
Moreover, it is hard not to notice that amongst daily essentials, prices of eggs have already gone up from $5 to $6.50 for a tray of 30 eggs. Given the backdrop of rising costs of living, would prices of daily essentials also spiral out of reach? It turns out that it is actually possible to score cheap grocery prices with absolutely no compromise on the product quality and shopping experience!
I made my way to FairPrice supermarket located in my hood. For a start, I realise that it always pays to be observant by looking out for these icons in-store. Here are some examples on how I stack up for more savings and rewards while shopping at FairPrice.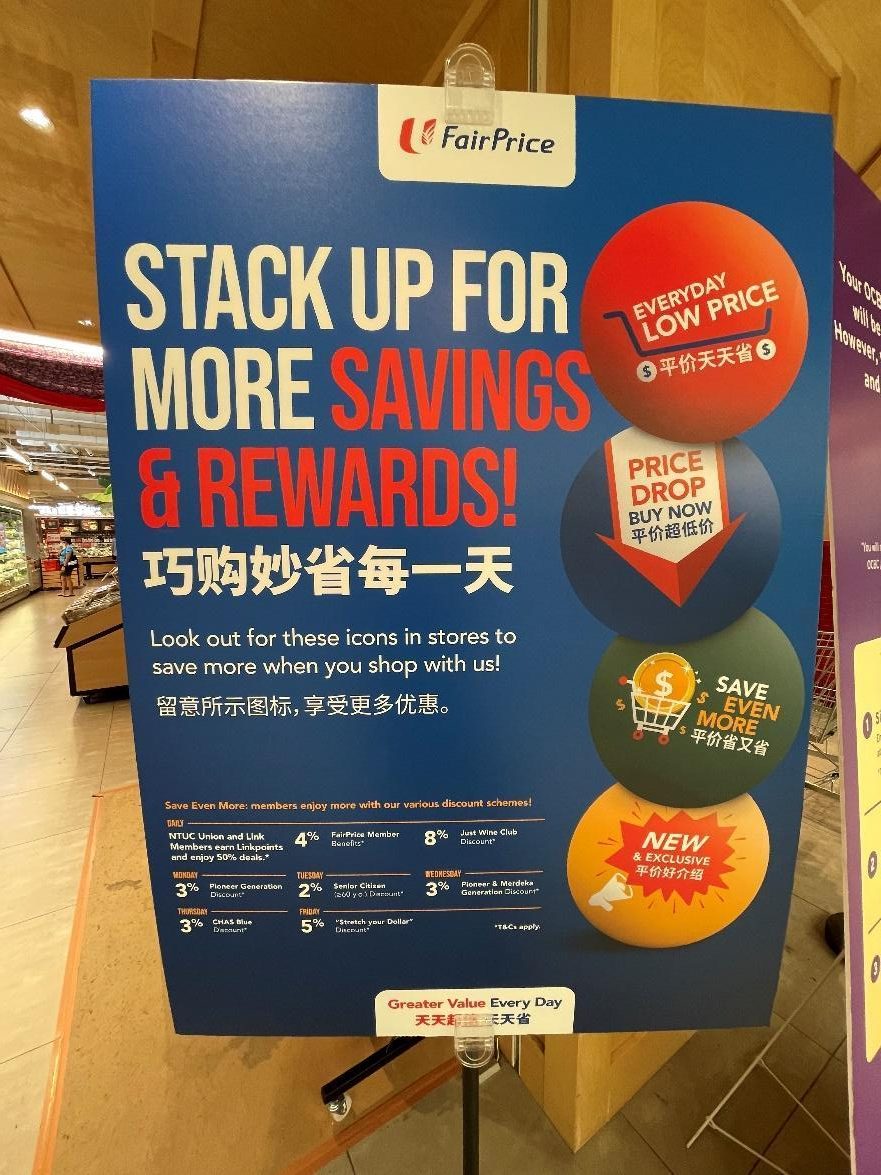 Most households would have a list of essential items that go into their grocery baskets during every trip. Likewise, I am no different. I make sure to only grab essentials that come with the Everyday Low Price icon since these are competitively priced to be amongst the lowest in the market. Since there are more than 500 most popular essential items, I am not short of varieties to keep my grocery bill affordable. These items comprise popular grocery items such as fresh fruits, vegetables and meat, staples, dairy, household cleaners etc. For example, I purchased FairPrice Thai Fragrant White Rice (5KG) at only $6.50. A similar branded product would have cost upwards of $10 at other places!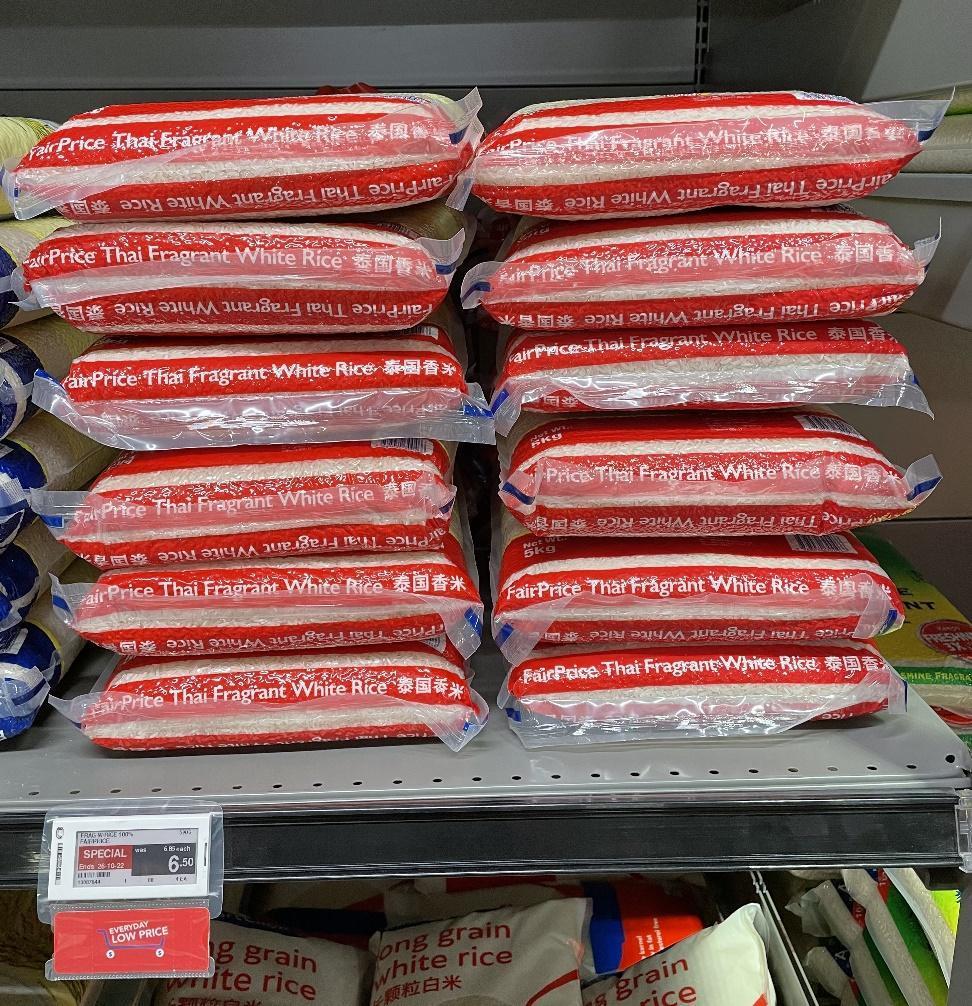 If you are FOMO-ing now, don't worry as you can also score this bargain since this is one of the 50 items on the Everyday Low Price list that would have its price frozen for the month!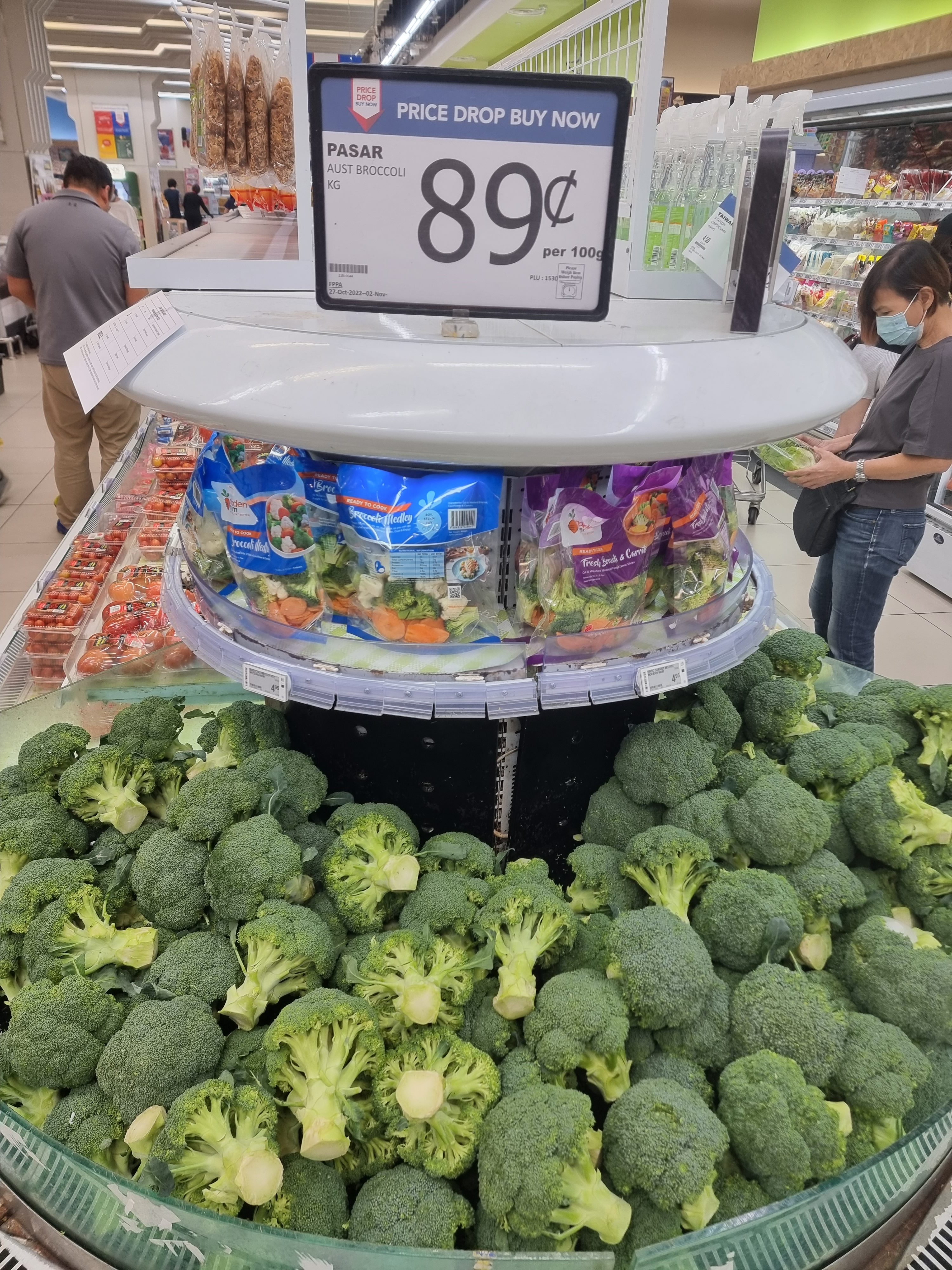 For shoppers who can't decide on what to cook tonight, I recommend that they check out items under the Price Drop Buy Now icon for some inspiration. These are weekly specials or items on limited-time promotions guaranteed to ensure shoppers go home bagging a bargain of up to 50%. Even a meticulous homemaker who plans the dinner menu in advance can look forward to nutritious meals and incredible savings at the same time.
While I am out and about fishing for the best deals in FairPrice, I get to shop in comfort all the time. I appreciate the wide entrances, improved interiors and comfortable aisles that can accommodate multiple shopping trolleys. No more banging into each other's elbows! After ticking off everything on my shopping list, I flash out my mobile phone and pay via the FairPrice App at the checkout counter. If you are a new user just as I was not too long ago, you get to enjoy up to $5 ($3 FairPrice e-voucher, and NTUC Union members, can earn additional 200 Linkpoints ($2 worth) off your first in-store transaction.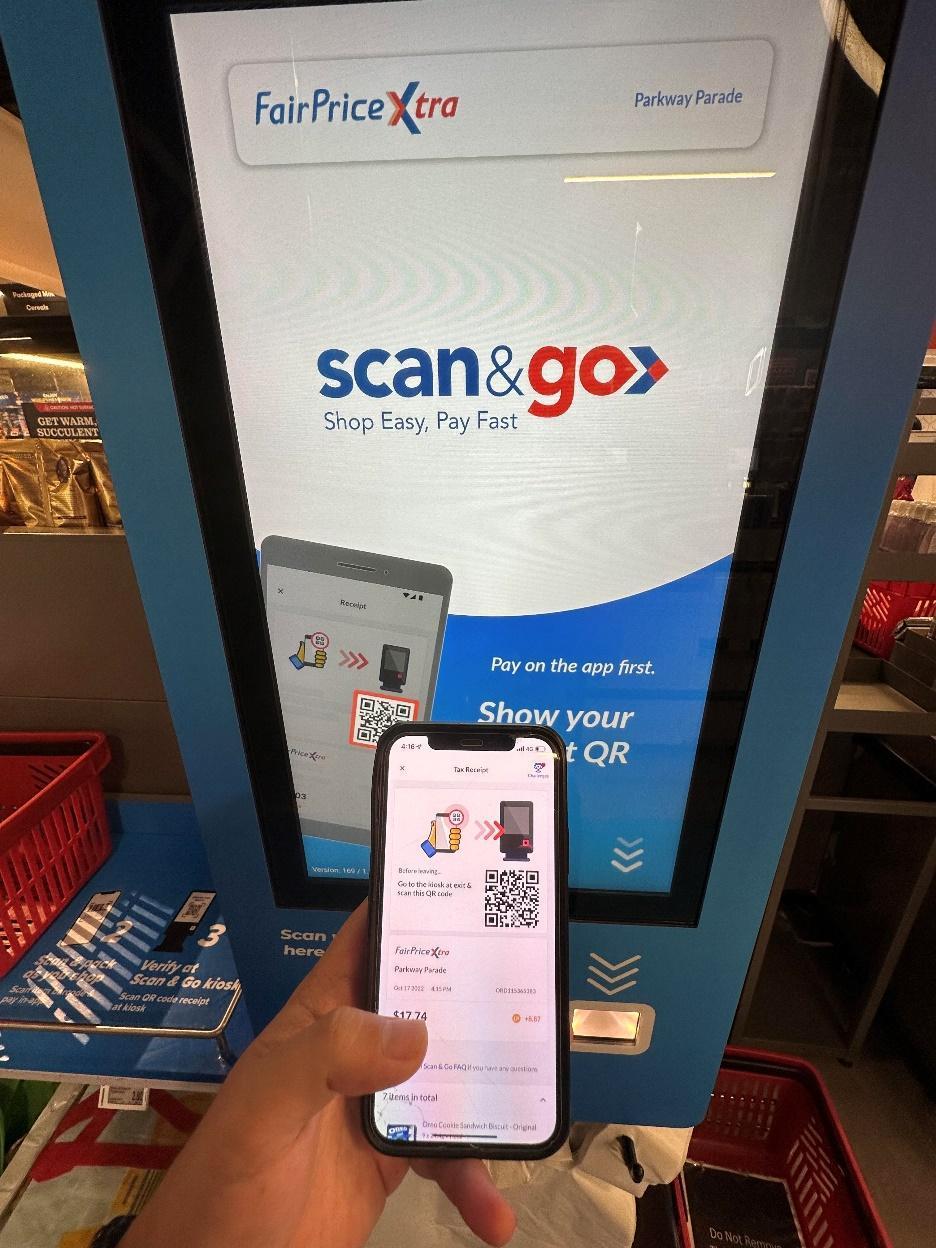 Important information such as Link membership and credit card details can be securely stored on the FairPrice app with my authorisation. This is an amazing digital improvement as I no longer need to carry multiple cards which bulk up my wallet unnecessarily!
Moreover, this makes it extremely convenient to stack my savings since Linkpoints are now earned through the FairPrice app. Coupled with daily discount schemes under store promotions as well as Save Even More and exclusive deals where NTUC Union/Link Members enjoy 50% off, these savings can add up to a substantial amount. For instance, under Save Even More, Pioneer Generation enjoy a further 3% discount on their groceries on Mondays and Wednesdays while Senior Citizen aged 60 and above enjoy 2% discount on Tuesdays. These all savings that can be stacked on top of all the aforementioned promotions. Therefore, if you are still not a FairPrice member, do sign up online simply by downloading the FairPrice app.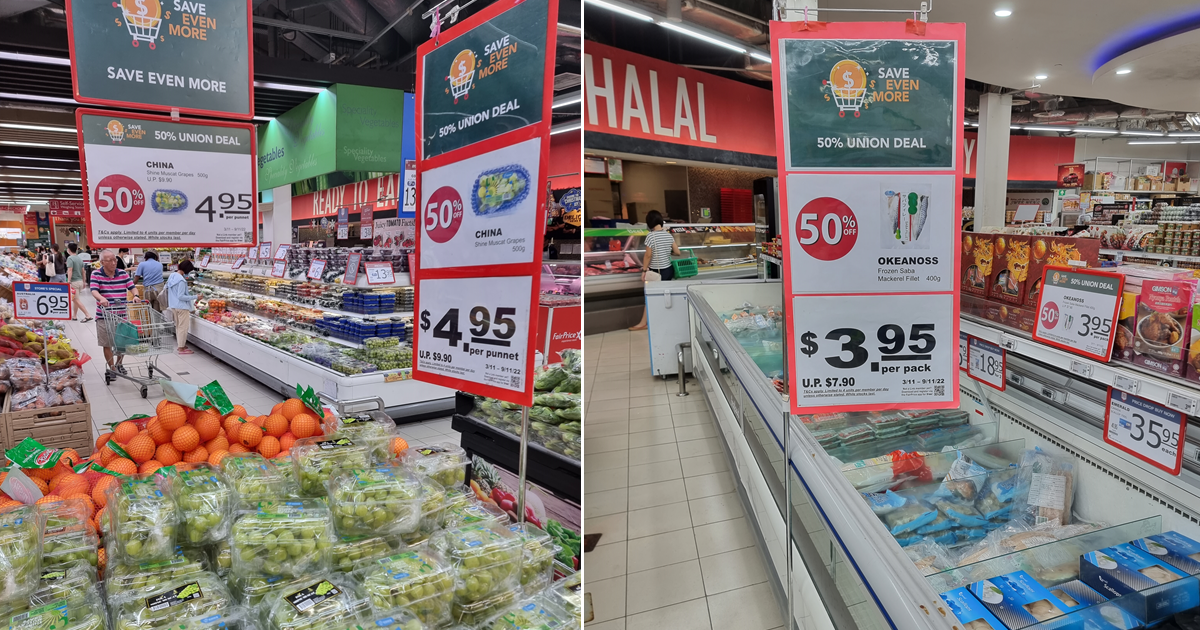 Alternatively, shoppers can breeze through the queues by paying conveniently via Scan & Go on the FairPrice App. All in all, it is a seamless shopping experience from entry to checkout for myself and FairPrice customers alike.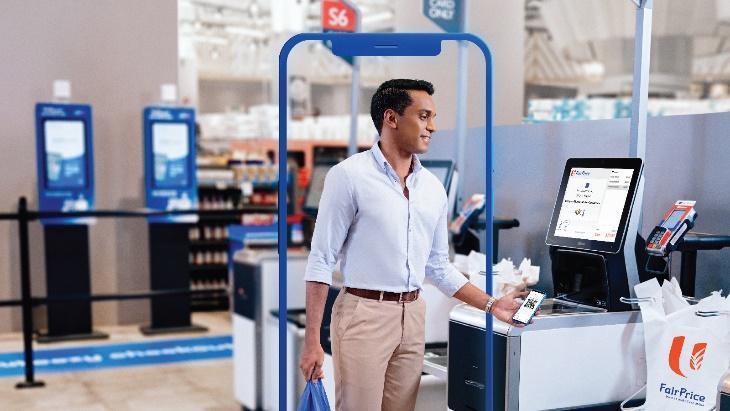 With quality products, affordable prices and a pleasant shopping experience, every trip to FairPrice results in all-round better value for my household. As FairPrice has shown, it is a myth that one has to trade down on the shopping experience or product quality to score better grocery prices. Therefore, next time someone tells you that you need to compromise on the quality of your groceries due to inflation, you know that it need not be true!