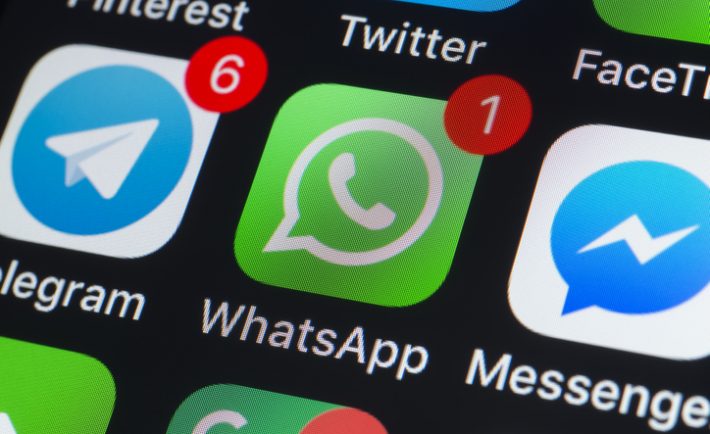 Image Credits: tribuneindia.com
On Tuesday (Jan 12), WhatsApp reassured its customer base about privacy as individuals gravitated to Telegram and Signal rivals. The latest terms of WhatsApp have caused debate, as consumers outside Europe who do not acknowledge the terms by Feb 8 will be removed from the messaging service.
Appears to be a misunderstanding
Facebook executive Adam Mosseri, who leads Instagram, wrote in a tweet that there was a lot of misunderstanding concerning an amendment to its service terms. He's referring to a feature to use WhatsApp to contact companies.
"The policy update does not affect the privacy of your messages with friends or family in any way," Mosseri commented.
As per the social network, the upgrade involves how retailers using WhatsApp to engage with customers may exchange details with Facebook, in turn, using the data to optimise advertisements.
"We can't see your private messages or hear your calls, and neither can Facebook," WhatsApp clarified in a blog post. It also added that they don't keep logs of who everyone is messaging or calling. This applies to shared locations.
Location and message contents are encrypted end-to-end
WhatsApp stated that they are offering organisations the opportunity to use Facebook's safe hosting services to handle WhatsApp customer conversations, reply questions, and share useful details such as sales receipts.
This means that whether you connect by phone, email, or WhatsApp with a corporation, it will see what you're communicating and can use that data for its promotional purposes.
Telegram has seen user ranks surge
Telegram's Russia-born founder Pavel Durov shared that its encrypted chat application has seen customer ranks rise since the release of WhatsApp service terms.
The 36-year-old recently revealed that in the first weeks of 2021, the app had more than 500 million daily users. Also, about 25 million new customers joined Telegram within a 72-hour period.
"People no longer want to exchange their privacy for free services," Durov said, avoiding direct reference to WhatsApp.
Signal, an encrypted messaging app, has also seen a massive rise in demand, backed by a tweeted suggestion by the famed serial entrepreneur Elon Musk.
A "refuge" for those seeking privacy and security
Durov said that Telegram has become a "refuge" and told new users that his team regards this situation seriously for those needing a private and reliable chat medium.
In a handful of regions, particularly in the former Soviet Union and Iran, Telegram is a popular social media network for personal conversations, data, and news sharing. It was established in 2013 by the Durov brothers, who also created VKontakte, a Russian social media platform.
Are you thinking of making the switch to Telegram? You may want to check out an automated service on Telegram called EatWhatSiaBot created by a computing student at the National University of Singapore.
Depending on the location and types of food based on your likes, it recommends both foods and dining places. Great for tackling indecisiveness!