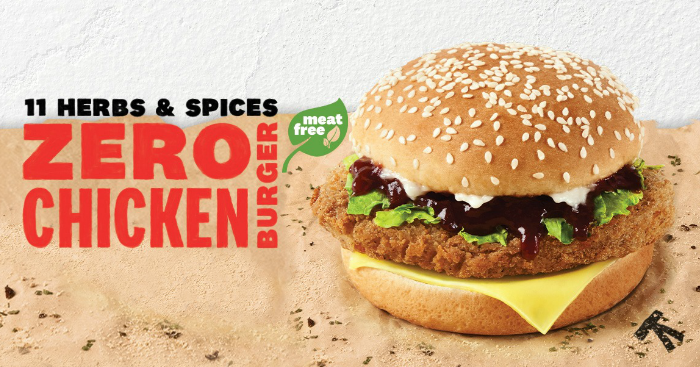 Try KFC's first meat-free Chicken Burger
KFC Singapore announced announced the release of the Zero Chicken Burger. As its name suggests, the meat-free burger will be launched in Singapore from 13 January 2021 and will be available at all KFC Singapore restaurants except Singapore Zoo and Singapore Polytechnic.
The meat-free patty is said to be made from an ingredient called mycoprotein, a fungal protein and is seasoned with 11 KFC's herbs and spices.
The burger is selling for S$6.55 ala-carte or $8.65 as a meal which includes a regular fries and Pepsi.
We can't wait to try.