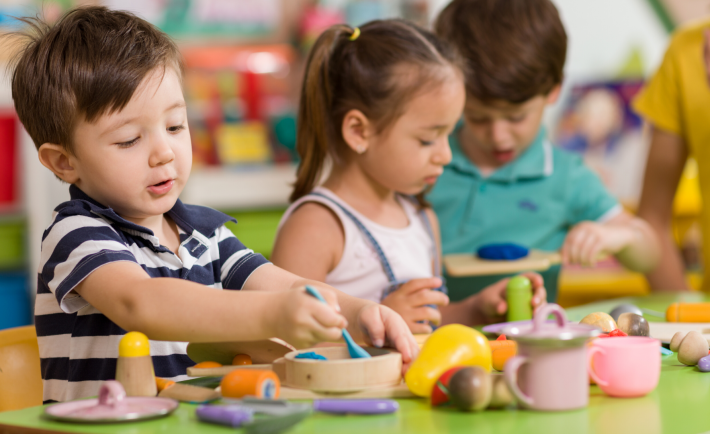 Image Credits: ourxplor.com
Play-based learning is a wonderful way to help your child learn and grow.
When your child engages in play-based learning, they're exploring the world around them and learning through their natural curiosity.
If you're new to the idea of play-based learning, don't worry. We will walk you through the basics you need to know in this post.
What is play-based learning?
Simply put, it's a form of child-led play that's combined with specific learning intentions.
So your child is free to explore and learn through play, but the parent or teacher can help guide them in the right direction.
Perhaps the best thing about play-based learning is that it's fun. Your child will be excited to learn, and they will get to explore new things in a safe and nurturing environment.
The benefits of play-based learning
Play-based learning is beneficial because it allows children to explore and experiment on their own. It also assists children in developing skills like problem-solving, creativity, and critical thinking.
In addition to these benefits, play is also a necessary component of brain development for children. Play helps children learn about the world around them and helps them relate to other children.
How play-based learning can help your child academically
Play-based learning is semi-unstructured, child-directed, and merely facilitated or guided by adults.
What this means is that kids are in control of their learning, and they get to explore and figure out things on their own. So if you're looking for a way to enable your child to excel, play-based learning may be the answer for you.
If you require data to convince you, consider studies revealing that children's vocabulary and storytelling skills were found to be higher in play-based classrooms than in regular classrooms. According to another research, children who participate in play-based programs employ language and learning techniques that are more complex, which is linked to literacy abilities.
How play-based learning can help your child socially and emotionally
Children get the chance to connect with others while learning about societal norms and expectations. They also form bonds with their peers through play-based learning.
Kids discover how to share toys, take turns, and work together via play. Additionally, kids get conflict-resolution skills, which are crucial for social growth as they progress through the education system.
Children have the chance to examine their thoughts while they develop and discover in a setting that stresses play-based learning. They can come to terms with various emotions, discover what makes them happy or unhappy, and learn how to control conflicting feelings as they come up.
Parenting is hard, but it's important to give your child the best possible start in life. Play-based learning is one of the best things you can do for your child because it helps them learn and grow intrinsically. They will also develop essential skills, like problem-solving and creativity. It also helps them learn about their world and themselves. If you're looking for a way to help your child learn and grow better, consider play-based learning. It's fun for children, and it's a wonderful way to learn without stress.