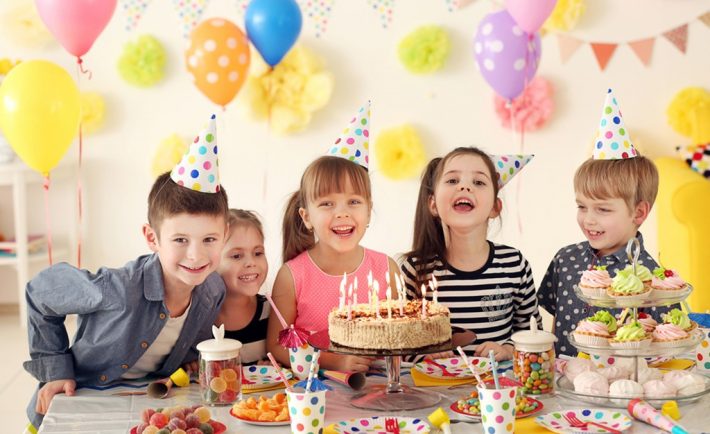 Kids are the bundles of joy. They bring immense happiness to the lives of the family members. Being the parent you want to shower him/her with happiness only. You want to fulfill all the dreams that the little member of your family is weaving. That's why your kid's birthday is also a big event for you. Birthday comes once a year and you must spend this day well and shower him/her with gorgeous birthday gifts. But again for that, you don't always need a huge bank balance. And even when you have profuse income, why not save the money for your kid's education rather than spending lavishly on his birthday party? So, in case you are looking out for budget-friendly or low-budget ideas to celebrate your kid's birthday party in Singapore, then read below:
Home is the best venue:
No venue can be as inexpensive as your home. It's free if it's your own and in case you are already paying rent then also it's perfect. Streaks n Strokes, My Little Climbing Room, or MINT Museum of Toys are some of the happening places to host a kid's birthday party. But these places would be expensive and that's why bring some elements as per the taste of your kids and decorate your home. If your kid is a fan of Minions, then, bring things like cut-outs of Minions and place them at different places. Use all your kid's favorite superhero quotes and images as theme to give your home a perfect birthday special makeover. That way, you will save lots of money. And also remember that if you book any outside area as the birthday party venue, then, you will also need extra transport costs to reach there.
Bake your cake:
There are various online shops and local shops where you will find various designer cakes. And you also know they are costly. You can prepare the same cake at your home. All you need to do is watch a few videos on YouTube and buy the baking accessory items that are necessary. United Bakery Supplies, Bake King, and Sun Lik Trading are some of the places where you can easily find what you want. If you say that you don't have an oven then you can always borrow that from a friend or relative for a day.
E-mail or Messenger invitation:
Save paper and also the cost of printing on your kid's birthday party and opt for easier ways to send out your invitation. This way you will be able to contribute something to the environment also. Simply write fun and cute invitation and send them through e-mail, messenger, or WhatsApp. It will save the time of going to a press, selecting a card, waiting for them to arrive, and then sending them to everyone's address.
Plan Food cleverly:
The best time to host a kid's birthday party would be post-lunch hours and bring an end to it by the evening. Those ways, there won't be any heavy meal commitment and you will save much. The kids will have their lunch while they arrive at 3-3:30 P.M. Provide lemonade or any special drink that you can make at home and after the cake-cutting ceremony distribute plates with a piece of cake, some candies, and spring roll/sandwich.
Plan activities too:
Don't spend anything on a balloon carrying guy or a joker for entertaining the kids. Go for treasure hunt games that you can arrange yourself. Arrange quiz contest and give out nice gifts. These gifts can be anything like fresh fruits or popcorns dipped in chocolates or a box of sketch pens or crayons – that you can arrange in a tight budget.