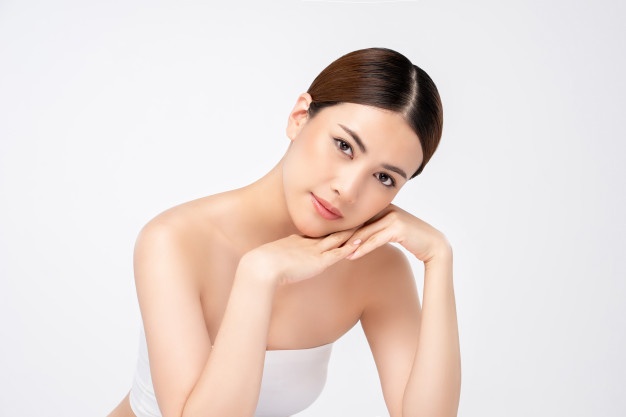 Image Credits: Freepik
More often than not, we find ourselves googling for information on everything and anything. With so much fake information out there, it's wiser to hear from aesthetic doctors themselves than to trust that article written in 2012.
Hear directly on skincare tips from aesthetic doctors like the well-known Dr Georgia Lee and more.
#1: Dr Georgia Lee of Dr GL
"I recommend using a product that helps to increase the penetration of other products that come after. Also, I believe not everyone needs a moisturiser over the whole face. This step can be skipped if the particular area on your face is acne-prone and oily.
Next, it is important to understand that the skin undergoes changes during the cycle and not all areas of the face are suitable for one particular type of moisturiser. I recommend the concept of layering. Start with a light, gel-based moisturiser and add on a lotion only on areas that are needed.
Additionally, we should never neglect to apply sunscreen over the eyelids as UV rays can accelerate collagen degradation as high as five times and neglecting this step can accelerate eyelid laxity. Find one that is safe for the eyelids.
Lastly, now that many of us are using facial masks, this can cause redness and breakouts. Reduce usage on AHA or retinoic-based products over the covered areas. If you are using reusable masks, ensure that the detergents used to wash your mask has been thoroughly rinsed out."
#2: Dr Melvin Tan of Epion Clinic
"It is important to incorporate a number of elements in your routine. For example, the use of a cleanser, toner, chemical exfoliants like AHAs, serums formulated with retinol or hyaluronic acid; and of course, a moisturiser.
Speak to your doctor on how best to apply. Just keep in mind that the rule of thumb would be cleanse, tone, exfoliate, apply serums, slab on some moisturiser and proceed with sunscreen."
#3: Dr Rachel Ho of La Clinic
"Give a skincare product at least three to four weeks before making a verdict on whether you see any improvements, especially for anti-ageing products. The skin cells renew every 28 days for most people, so some products like retinoids may require that duration for results to be seen. 
If you are unsure, my tip is to minimise your skincare steps because your products may be interacting with each other to reduce each other's efficacy or even cause increased irritation. Additionally, it is important to be consistent with using your product to know if it is working."
#4: Dr YX Lum of IDS Clinic
"Don't over or under apply. Listen and respect the skin. The skin will tell you its needs. When it becomes dry and flaky, it's thirsty and needs hydration. When it's oily and breaking out, the bacteria and oil production has been thrown off balance. By respecting the skin and using skincare products according to its needs, the balance can be restored."