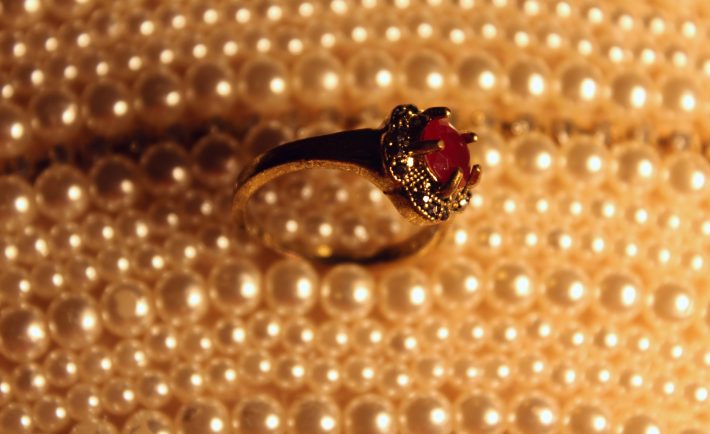 Image Credits: unsplash.com
You are one step closer to the aisle. Congratulations! Tradition dictates that you pop the question with a ring. With the variety of engagement rings in Singapore, how will you find the "perfect" one?
Diamonds are considered a classic choice for engagement rings. You see, diamonds are one of the strongest naturally occurring substances on earth and are capable of withstanding almost anything. It symbolizes the kind of commitment that comes with marriage. However, diamond rings may not be the best choice for everyone. If you are looking for a less expensive or a more unique engagement ring, you may consider a diamond alternative instead. Look at these five beautiful gemstones that can suit your partner's taste!
#1: RUBY
Classic and bold are words that encapsulate the beauty of rubies. Ruby is the gemstone of love. Its visually pleasing color comes in shades of deep pink to red. It makes a wonderful contrast when paired with yellow or white metals.
Suitable for everyday wear, rubies are certainly durable. When it comes to its price, ruby is not as inexpensive as the other gemstones. Rubies are priced higher per carat than any other colored gems.
#2: MOISSANITE
In the past several years, moissanite has become increasingly popular as a diamond alternative. It not only resembles a diamond, but also sells at a fraction of the price of the diamond. Active brides can benefit from the durability of moissanite gemstones. After all, moissanites are the second hardest gemstone used in jewelry making today.
#3: AQUAMARINE
Looking for your "something blue"? Opt for a serene and elegant choice such as the light blue aquamarine. Part of the beryl family, aquamarine can be a beautiful family heirloom. Just ensure that you keep it separately from other jewels and polish it over the years. With its hardness rating of 7.5-8, aquamarine can be scratched by diamonds and sapphires.
#4: EMERALD
With its glistening green hue, emeralds are a gorgeous choice for an engagement ring. Emeralds are customizable. It comes in a variety of shapes and sizes to easily fit your dream ring.
Like aquamarine, emeralds have a hardness rating of about 7.5. Thus, it will require a little more attention and care when being stored or worn. The most appealing emeralds come in deep green with a highly transparent appearance.
#5: SAPPHIRE
Sapphire is a precious gemstone known for its elegance and durability. Sapphires are one of the hardest diamond alternatives and are ideal for everyday wear. It is made to last a lifetime. Moreover, there is less upkeep with these gemstones.
Sapphires are usually less expensive than diamonds of similar carat weight and shape. Because of this, white sapphires are highly sought after as an alternative to diamonds for engagement rings. Couples who are eager to maximize the size of the center stone while staying within a budget can opt for a sapphire.
As you start this life-changing journey, remember what the ring symbolizes for you and your partner. As J.W. Lord put into writing:
"A wedding ring is a symbol of commitment; a promise, a pledge, and a vow. The promise is to forsake all others, to stay devoted and true; the pledge is to honor that promise selflessly, to see the whole thing through; and the vow is to keep that pledge unwaveringly, until the days are few. It is a mutual agreement to become one instead of two."