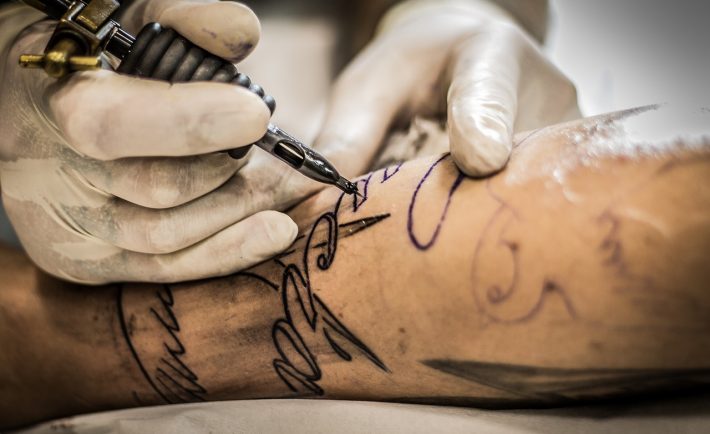 Image Credits: pixabay.com
A couple of years ago, my sister came back from work embellished with an artistic surprise. She had a huge "COFFEE" tattoo emphasized with a black ink. You can just imagine the violent reaction of my conservative Asian mother. Fortunately for my sister, she eventually warmed to the idea of having tattoos. Nonetheless, it was an impulsive decision that my sister regretted later on.
Tattoos are permanent markings on the skin etched by inks and needles. Selecting a talented tattoo artist is crucial in the tattoo process. The same can be said in selecting the right design for you. Thus, you must take your time and do your research before booking an appointment.
Whether you have been itching to get a tattoo or just want to try it out, Singapore is filled with talented artists that can turn your dream into reality. You will be proud of these three tattoo parlors.
#1: FAMILIAR STRANGERS
With a feature on Channel News Asia, you can attest that Familiar Strangers is one of the leading tattoo parlors in Singapore. It is renowned for creating quality tattoos with skillful artists headed by Mr. Whopper Tan. Mr. Tan, the owner, has a good sense of humor. His mere name alone can entice you with either giggles or hunger. This is why clients are more relaxed while being serviced.
Services at Familiar Strangers include Japanese Irezumi Body Suit, Word Tattoos, Old School Flash Tattoos, and more. You can even customize a design. What's more? You can have your tattoo revamped when you are not satisfied with the initial service (i.e., free of charge within 60 days). Tattoo prices depend on the tattoo sizes and the difficulty of the designs. However, its minimum fee is around S$100.
Location: 20 Upper Circular Road, The Riverwalk #01-10, Singapore 058416
Contact: +65 9760 4147
#2: IMAGINE TATTOO STUDIO
You cannot simply win "Best in Realism" and "Best in Cover-ups" at 2009 Singapore without proving how talented you really are. That is the talent exuded by Aelvin Lim. He runs the Imagine Tattoo Studio and has been providing excellent tattoo services for more than 7 years. His specialty includes artistically recreating animal and human faces. That being said, you can get the face of your idols inked forever. Whether you want to put your BTS bias or David Beckham's face on your skin, you can consult the tattoo artists at Imagine Tattoo Studio.
Their services include portraits, tribal art, cover art, and so on. Prices depend on the tattoo's design, size, and color. Contact Imagine Tattoo Studio at +65 9107 9181 for more information.
Location: 3B Trengganu Street, Singapore 058457
Contact: [email protected]
#3: ALIVE TATTOO STUDIO
Serving professional tattoo services at reasonable prices for more than a decade, Alive Tattoo Studio has become one of the most reliable tattoo parlors in Singapore. Its main draw is the UV Tattoo. Aside from that, it is strategically located at Chinatown and operates daily. How convenient is that?
Much like the two tattoo studios on this list, Alive Tattoo Studio offers a range of prices depending on the tattoo's design and size. If you want a temporary display of artistic expression, you may consider putting an airbrush tattoo for as low as S$10! Airbrush tattoos are fast drying, waterproof, and easy to remove. These can last from 2 days to a week.
What I like most about Alive is that you do not have to book an appointment in advance. You may visit them anytime to get a free consultation!
Location: 211 New Bridge Road, Lucky Chinatown #B2-03, Singapore 059432
Contact: +65 6238 5747 / +65 9777 6587