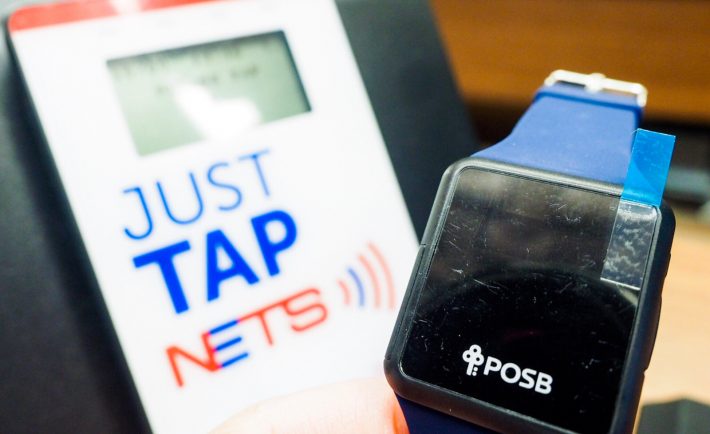 Image Credits: www.thewackyduo.com
With a handful of coins in your pocket, you are wondering what unnecessary item you can splurge on in the school bookshop. Good times, right?
Singaporean students in the near future will no longer experience the same thing as they will be using the cashless method soon. By 2025, most of the students in Singapore have the option of using e-payment for purchases made in school bookshops and canteens. Instead of giving pocket money, students will be given cards or smartwatches to buy their needs.
The Singaporean Ministry of Education recently signed a memorandum of understanding with DBS to expand the POSB Smart Buddy program across all primary and secondary schools in Singapore. Junior colleges and Millennia Institute are also included.
Clarence Tang, MOE's Divisional Director of Finance and Procurement Division said:
"Having a cashless option in schools will provide students with an environment to use e-payment safely while enjoying the convenience and benefits of going cashless, such as faster transactions when making purchases."
Mr. Tang highlighted that the program is aimed at providing a safe environment for students. So, expect to see tap-and-pay terminals around the campus in the next few years.
POSB SMART BUDDY PROGRAMME

Introduced in 2017, the POSB Smart Buddy programme is the world's first integrated in-school wearable digital savings and payment method.
Digital payment infrastructure or tap-and-pay terminals will be installed in schools. It can accept payments made through POSB Smart Buddy smartwatches or cards, School Smart cards, and EZ-Link cards.
This initiative will allow both students and parents to track the spending and saving patterns through a mobile app. Students can use the app to set saving goals, while parents can set daily allowance limits and view their child's purchases in real-time. This way, their child can avoid overspending.
Students will be able to track their financial patterns and learn how to save.