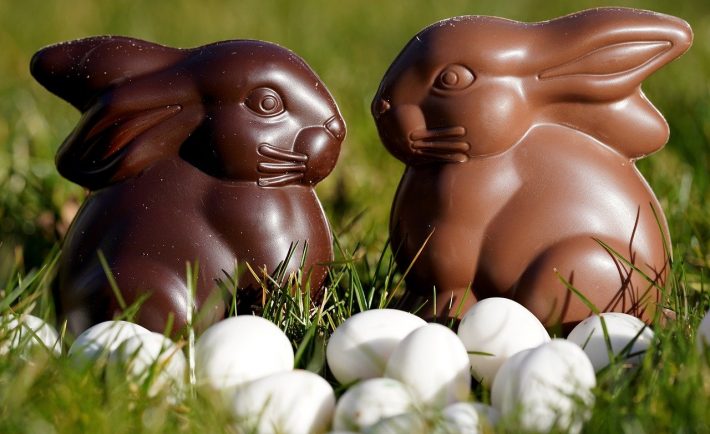 Image Credits: pixabay.com
Chocolate eggs are a staple in any Easter basket. It comes in different forms and sizes. If you're the one picking out the Easter candy for your family's baskets, then you only want to give them the best. Here is a list of our favorite Easter eggs in Singapore.
Whether you like it small or large, foiled or plain, hollow or filled, these chocolate eggs will satisfy the sweet tooth of adults and children alike.
#1: SUPERMARKETS
Many local supermarkets have Easter egg offerings from popular brands such as Cadbury and Lindt. Keep your eyes peeled at your local hunt and get them as soon as possible. These items may sell fast, but they are lower in price.
Visit the nearest FairPrice or Cold Storage.
#2: DA PAOLO GASTRONOMIA
Da Paolo's La Perla Chocolate Easter Eggs are handmade with premium gluten-free chocolates that come in three sizes and flavors. You can also get them in a tin by purchasing them online. The online store also offers a picnic basket complete with cross buns and other goodies.
Da Paolo Gastronomia has various branches in Singapore.
#3: SEE'S CANDIES
Celebrate Easter Sunday with delicious and adorable treats from See's Candies. This store offers a range of chocolate bunnies and Easter eggs, as well as sour jelly bunnies. Your loved ones will also love the beautiful gift baskets filled with their treats.
See's Candies is located in The Forum Shopping Mall.
#4: HELLO CHOCOLATE
If you are looking for beautifully decorated award-winning Easter treats, look no further than Hello Chocolate. Hello Chocolate provides a wide array of treats including vegan-friendly options. Feel free to customize your own gift box and top it off with a sweet message.
Shop online at hellochocolate.asia!
#5: GODIVA
There's something special about Belgian chocolates. Hop over to Godiva for some seriously good food this Easter Sunday. Their ice cream, dipping chocolate, signature pastries, and chocolate eggs will surely tempt you this season!
Visit any Godiva store in Singapore today!
Source: 1