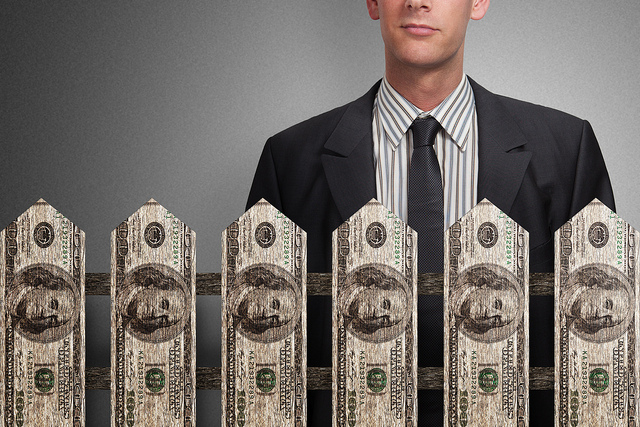 Image Credits: TaxCredits.net via Flickr
Some people struggle to make ends meet while others succeed in their finances. Have you ever wondered why? The answer may be a combination of different factors that play a significant role and one of them is repeated behavior. An individual's repeated behaviors or habits are learned from young and affects the person's decisions in the long run.
So, understanding the value of money and being taught at an early age to save your allowance, watch your spending, and note down your expenses can really boost your finances throughout your life. As the saying goes, old habits are hard to break. Without further ado, here are the Secret Habits of Financial Savvy People That You Must Adopt…
1. WATCH YOUR SPENDING
The first step is to be aware of your spending patterns and exactly how much you are spending per month and per annum. This will help you decide how much you shall save and help you to highlight the unnecessary expenses.
Recording all your expenses, no matter how big or small they may be, can help you plan your budget wisely. Find the perfect (and Free) money management app for you here.
Lastly, stop buying useless stuff that you do not need. Rethink if buying overpriced coffee rather than making your own coffee at work saves you more. Instead of buying lunch, pack your own lunch for at least 2 months. It may seem simple, but these unnecessary expenses add up.
2. SET SMART FINANCIAL GOALS
Develop a habit of financial goal setting to know where you are going and to plan how you can get there. Write down your financial goals with a witness (e.g., spouse or a close friend) and contemplate the monetary milestone you would like to accomplish in the next 2 to 5 years. Track down your monthly progress.
This habit is practiced in businesses that have quota system or in fundraising events, but it surely works for personal finances too!
3. ACCOUNTABILITY AND INDULGENCE
In most cases you must you shall practice the habit of being accountable and owning the responsibility in your spending. Be accountable of your spending by managing it and by following your financial goals. It is an important habit if you want to maintain consistency and progress.
In order for a habit or a behavior to be repeated, it must be rewarding. Set aside at least 3-5% of your income to a category called "incentive or shopping money". I personally do this through the envelope budgeting system (learn about it here). Giving yourself a well-deserved treat after the whole month's work will surely keep you going.