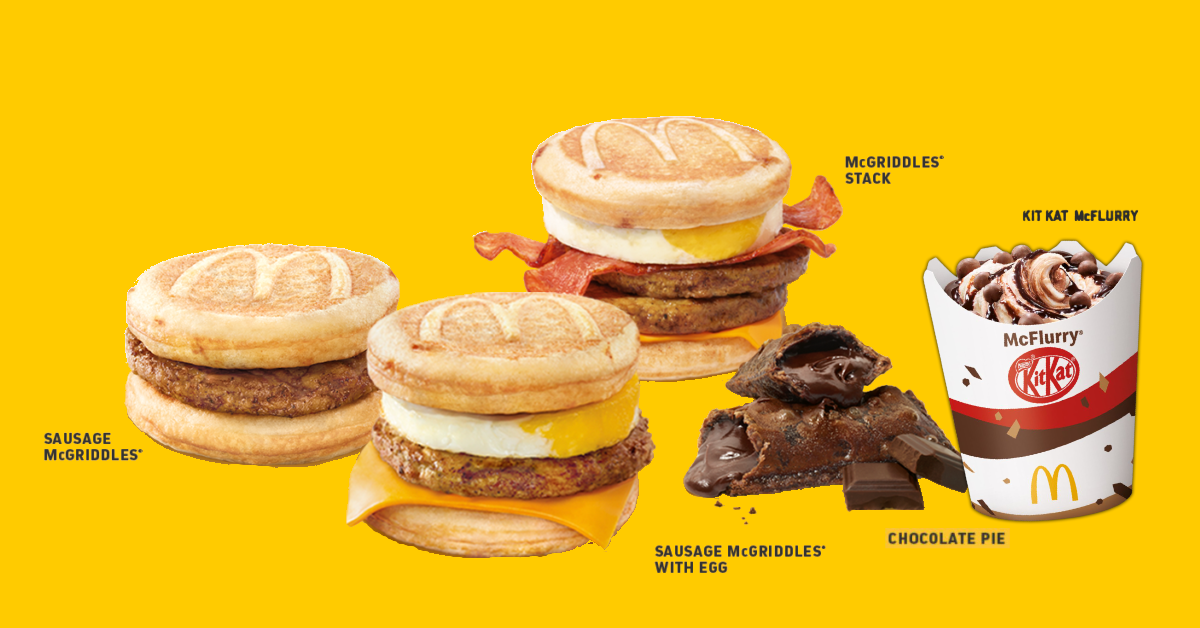 Morning game changer
Mark your calendar as our favourite twist on our favorite fast food breakfast sandwich is making its return alongside some of the indulgent treats. Starting 4 March, McDonald's Singapore will be selling their awesomely delicious McGriddles and they will be available for the entire day throughout their restaurants in Singapore.
Other popular items such as the KitKat McFlurry and Chocolate Pie will also be made available from 4 March, for a limited time.
Here's a teaser from McDonald's Singapore:
McGriddles
It's time to welcome back the well-loved McGriddles. The sweet and savoury Sausage McGriddles ($4.50) and Sausage McGriddles with Egg ($5.40) will make their comeback at McDonald's restaurants this Thursday, 4 March.
This time round, the McGriddles will be available as an all-day item.
Have a bigger appetite? Go for the McGriddles Stack ($6.20) that comes with double patties, sunny side-up and crispy bacon.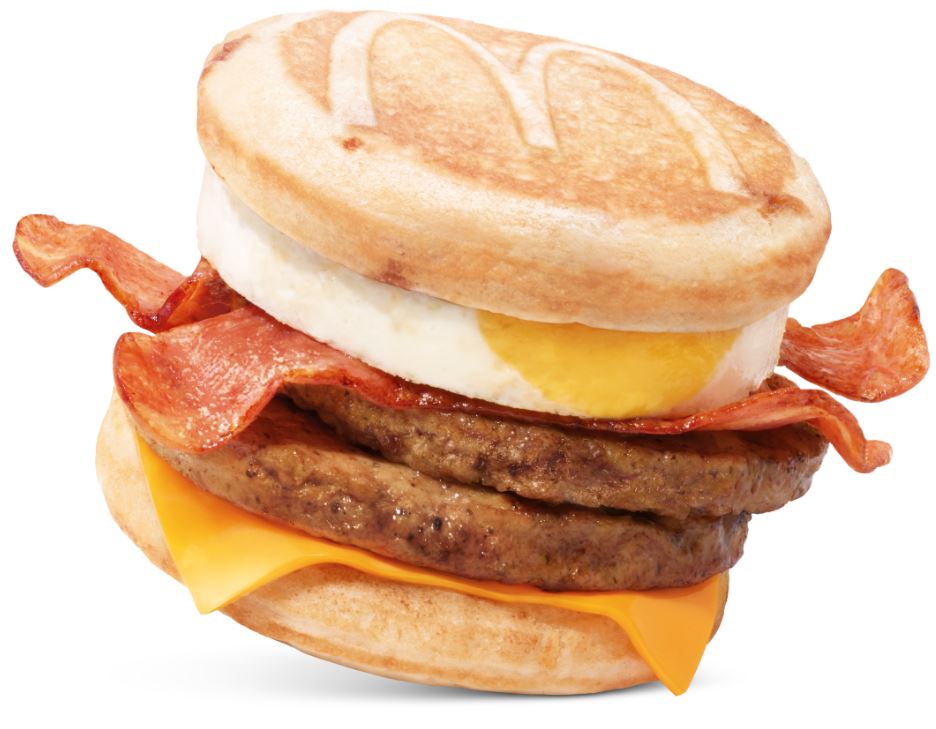 KitKat McFlurry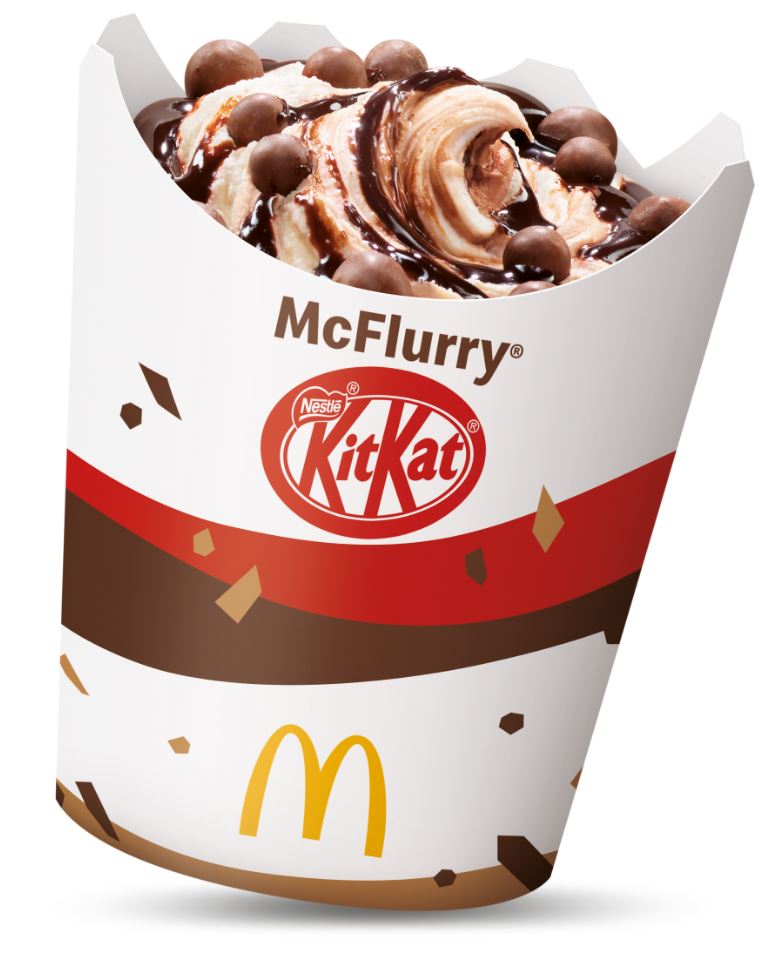 Yayy. Our favourite KitKat McFlurry ($3) will also return alongside the McGriddles. Pair your meal with a sweet treat that combines the smooth soft serve ice cream with crushed Kit Kats. Yum.
Chocolate Pie
Satisfy your sweet cravings with the Chocolate Pie ($1.50) — another delicious treat on the menu. Indulge in a pocket of molten chocolate stuffed in a chocolatey crust.