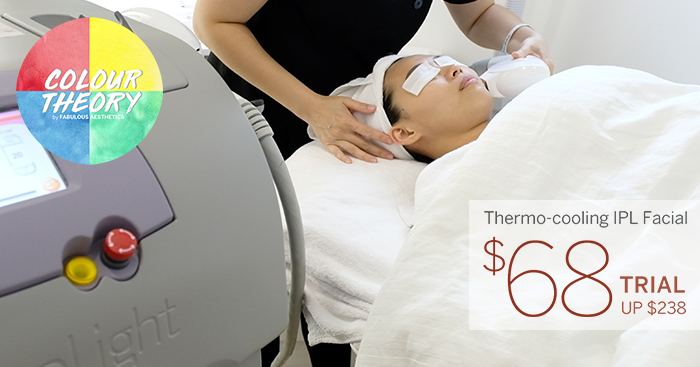 Intense Pulsed Light, commonly known as #IPL, is synonymous with hair removal. IPL treatments by #SharpLighttechnologies at Fabulous Aesthetics goes a little further with colour coded IPL spectrums to light up good skin days in a blast!
#blueforacne
Visible blue light to produce free radicals in the sebaceous gland
Destroys the bacteria on the acne lesions
Ideal drug-free treatment for mild and moderate inflammatory acne
Reduce papules and pustules by 60% over 3 sessions*
#greenforbrightening
Immediate and progressive results
No harsh exfoliants or skincare ingredients
Achieve a more even skin tone in 3-6 sessions*
Non-invasive, safe and pain-free option to lasers
#yellowforsmoothskin
Activate neocollagenesis in your skin
Increase collagen levels without adding animal/plant based collagen
Smoothen skin without #lasers or abrasive #chemicals and exfoliants
*results serves as a guide. Exact sessions needed vary amongst individuals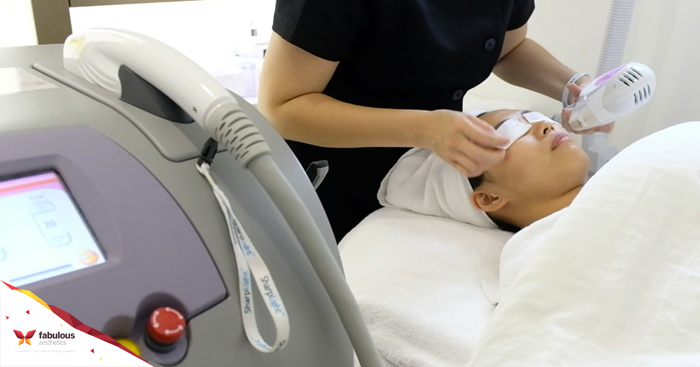 Contrary to what you might expect, #IPL is not a laser, although both uses light energy that is converted into heat to destroy hair follicles and cells that produce melanin or broken capillaries. IPL can be more controlled and therefore less a lot less painful.
Also known as #photofacials, Fabulous Aesthetics' Thermo-Cooling IPL facial provides both immediate and progressive improvements. Working with your therapist, together you will devise a treatment plan and adapt to the changing needs of your skin.
So what if you like it after your trial session? Enjoy their GSS 2018 Specials valid for only the month of July.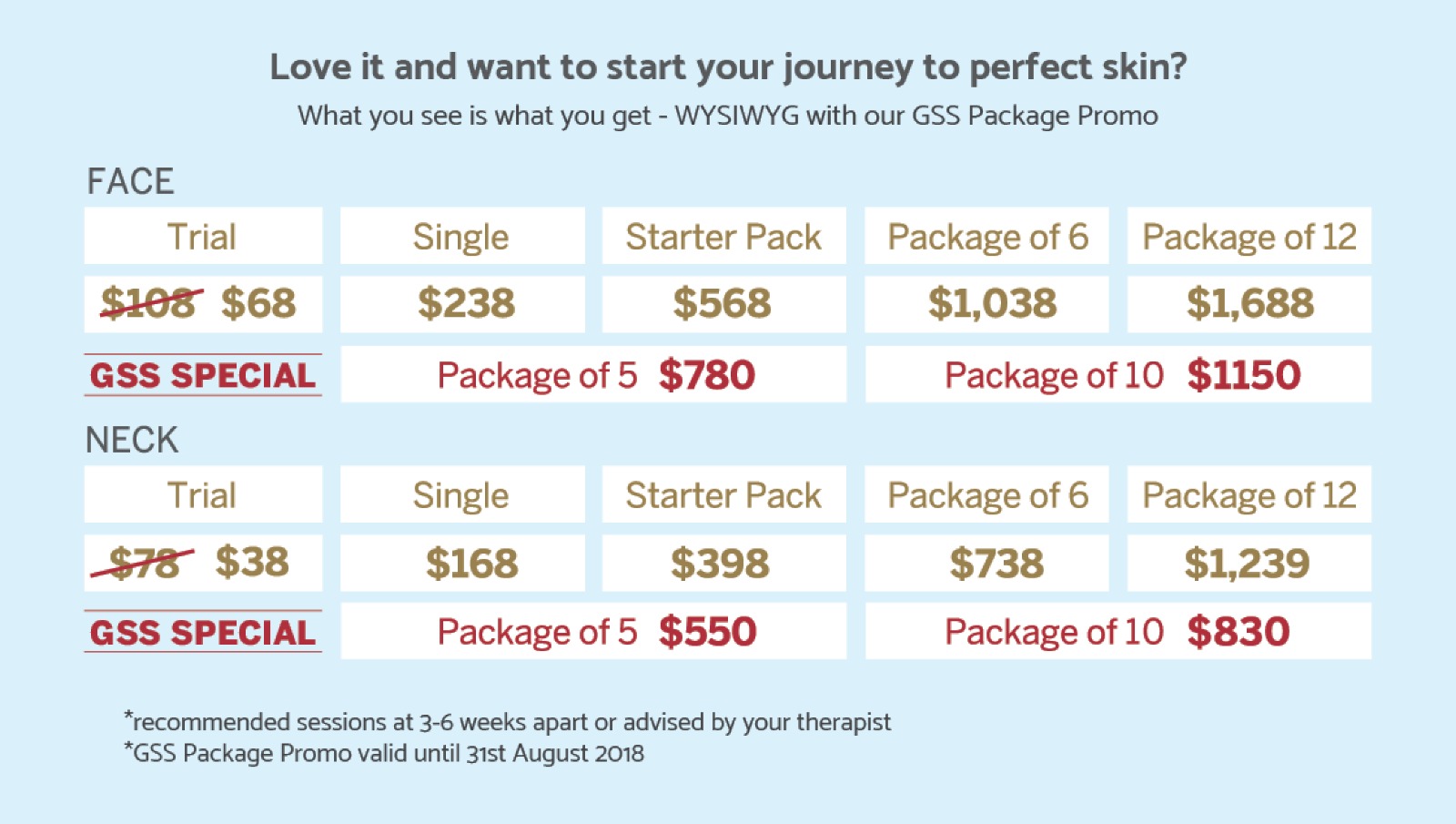 Book now and enjoy the full facial treatment (90 minutes) at $68!
SMS/WhatsApp/Call 94999966 or sign up at the link below and we will get in touch to schedule your appointment.
http://fabulousaesthetics.com/#book-appt
Fabulous Aesthetics – The Bencoolen
180 Bencoolen St
#02-01, S189646
http://fabulousaesthetics.com/
Terms & Conditions
Promotional trial price is valid till 31st August 2018. Valid for customers aged 21 and above. Valid for Singaporeans, PR, SP, WP, EP, DP, SP and S-pass. Valid for all customers, new and returning customers to Fabulous Aesthetics that has not experienced our Thermo-Cooling IPL Facial – regardless of colour. Fabulous Aesthetics reserves the right to amend any terms and conditions with regards to the promotion at any time.