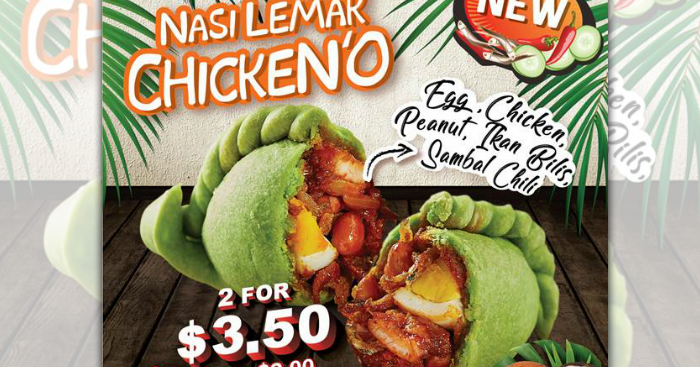 Introducing our ALL – NEW NASI LEMAK CHICKEN'O to be launched at all Old Chang Kee outlets from 01 Mar 2018.
The nuptial between 1 of Singaporean's Favourite Dish and 1 of the Best Curry Puffs in Singapore. The taste of Nasi Lemak in a puff, with a chock full of ingredients such as egg, chicken, peanuts, ikan bilis and sambal chili!  Sold at 1 for $2.00 each or 2 for $3.50 only!
Where: All Old Chang Kee Outlets
When: 01 Mar 2018 onwards, while stocks last.
Price: Nasi Lemak Chicken'O – 1 for $2.00, 2 for $3.50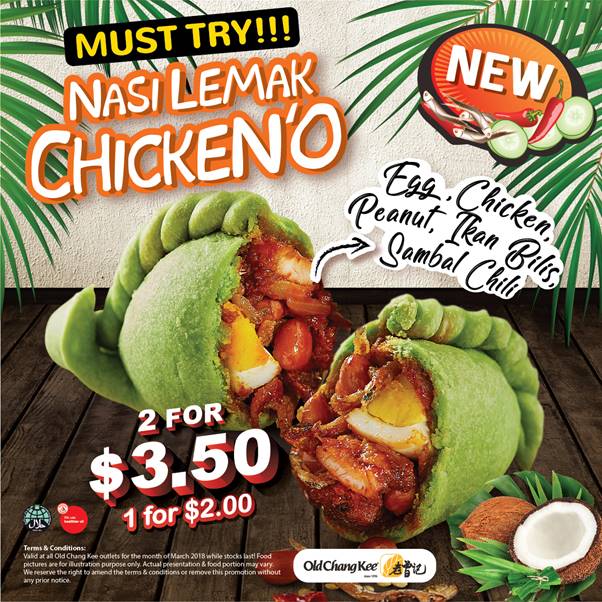 Share this news with your friends and loved ones!
Website: http://www.oldchangkee.com/
Email: [email protected]<mailto:[email protected]>
FB: https://www.facebook.com/oldchangkee1956/
IG: https://www.instagram.com/oldchangkeesingapore/