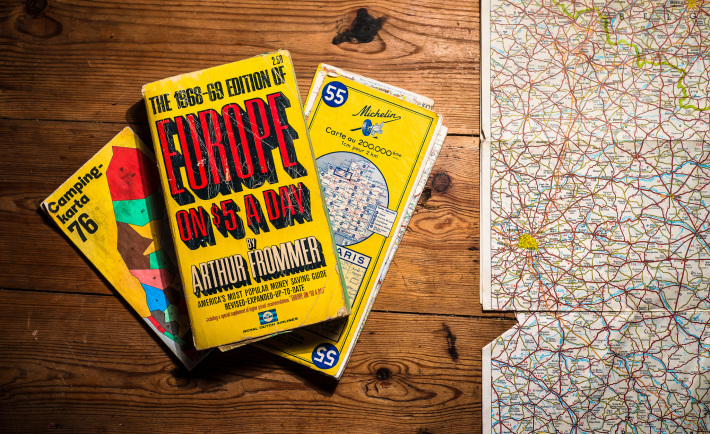 (Photo Credit: Peter Lübeck, via Flickr)
In our earliest post on How to travel Europe on a shoestring budget, we talk about how you can travel to Europe without breaking the bank. Careful planning is essential and that is what this article is going to focus on.
Step 1: Prepare the things you need
Things you need:
1. Map of Europe (Google map will do fine)
2. Notebook & writing materials
3. Internet and/or travel guides
4. Credit card (For making online booking)
5. Travel Companion(s) (duh, to discuss.)
Step 2: Shortlisting the places in Europe you want to visit
This is going to be the most exciting and fun part of the planning. With occasional squabbles, you will spend hours researching on the best places to go with your travel companion.
Go do some research on the most travelled places and UNESCO's world heritage sites. Use a travel guide to do your research if you have one. Otherwise, just connect to the internet and use Google.
Jot down the places you want to go in this order.
[Places of attraction] – [City], [Country]
For example,
1. Eiffel Tower – Paris, France
2. Colosseum – Rome, Italy
3. (List goes on, depending on how adventurous you are)
Mark a cross 'X' on the map for each destination. (I hope you don't fill the entire map with crosses.)
Step 3: Plan your travel route
Now that you have shortlisted the places you want to go, it's time to plan your travel route in the most efficient manner. By efficient, i mean the route that saves you the most time and resources.
Before you jump into planning the route, go search for the cheapest airfare to any of the European city that you have shortlisted first. This will be the first and your last stop of your travel plan.
There are online aggregators that compare the cheapest flight for you. For example, there are sites like SkyScanner, FareCompare, Kayak, Expedia and Zuji where you can enter your departure and return date and you get a list of flights where you can sort and filter the prices accordingly. Try to search for the cheapest return airfare. For some, there are also other factors to consider such as the quality and service of the airlines, convenience of the airport, miles point, etc. I will leave the prioritisation to you.
Once you have confirm the city to be the first and last stop. Label the cross 'X' with 1. I will use Amsterdam, Netherlands as an example.
Next, look for the next 'X' that is bordering around Amsterdam, Netherlands. By bordering, i mean connected that is not separated by land or sea. In my example, my next stop will be to visit Kölner Dom in Cologne, Germany. Mark it as 2, and follow on with the rest.
My third stop will be Museumsinsel (Museum Island) in Berlin, Germany
The rest as follows:
4th stop: Prague (Czech Republic)
5-6th stop: Vienna -> Salzburg (Austria)
7-11th stop: Venice -> Rome -> Florence -> Pisa -> Milan (Italy)
12-14th stop: Lauterbrunnen/Junfraujoch -> Zurich -> Basel (Switzerland)
15th stop: Paris (France)
16th stop: London (UK)(There is a train operated by Eurostar that takes you from Paris to London)
17th stop: Amsterdam (Netherlands) (You can take budget airline such as Ryanair or a Ferry from London to Amsterdam)
*Note: Such itinerary took me a month to travel to all the places. It was tiring but fun and satisfying to conquer all of them within one month. If you were to ask me again, i would suggest condensing the above itinerary to 10stops/4 countries tops if you can only afford anything less than one month of travel. If you can afford to be away longer, go for it!
Step 4: Get busy with the nitty gritty
Now that you have a map filled with 'X's and numbers. You need to work out your mode of transportation that takes you from each stop.
Europe is connected by high-speed rails and you can easily hop around country in a matter of hours.
You can purchase the Eurail Global Pass that allows you to take their high speed train.
If you are age 25 and below, good news for you! You can get the Youth Traveller Pass. It costs about €442 for a 10days travel within 2 months. Check out the latest price at their website. You can also purchase them from our local travel agency. Just call them and ask.
It is not cheap, but it beats taking a more costlier option – budget airlines. Taking rail also save you times if you travel at night and book one of their sleeper cabin.
Now you need to schedule your train's timetable time. Eurail has a very useful timetable that allows you to check out the train arrival and departure time.
For example, a route from Amsterdam, Netherlands to Cologne, Germany.


There are a few routes with different timing and train. Some of the route requires you to change train. Make sure you pick the right one.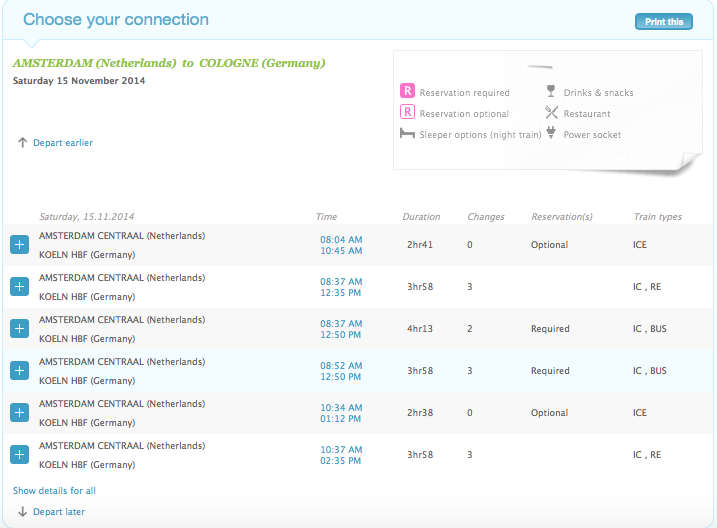 Note down the details of the train station and arrival timing in your notebook. You will need them later.
Step 5: Book your accommodation
Once you are done with planning for your train timing, you need to settle your accommodation. Look for
an accommodation that is situated near your railway station (if you are reaching at night) or a somewhere near the places of attraction.
There are different kind of affordable accommodation which you can consider instead of booking a hotel.
1. Backpackers/Hostels (Use Google)
2. Homestay (I'd suggest airbnb)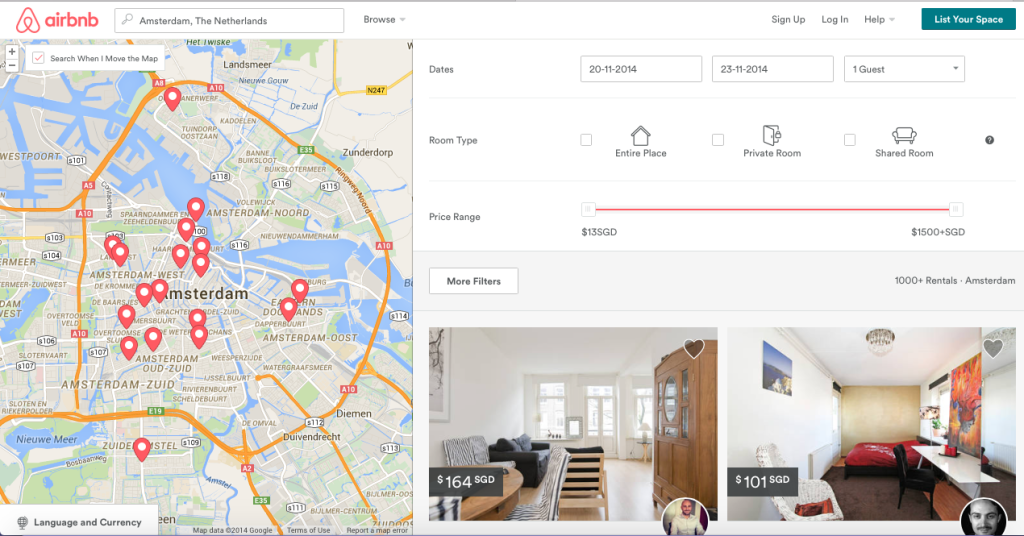 3. Couchsurfing (free)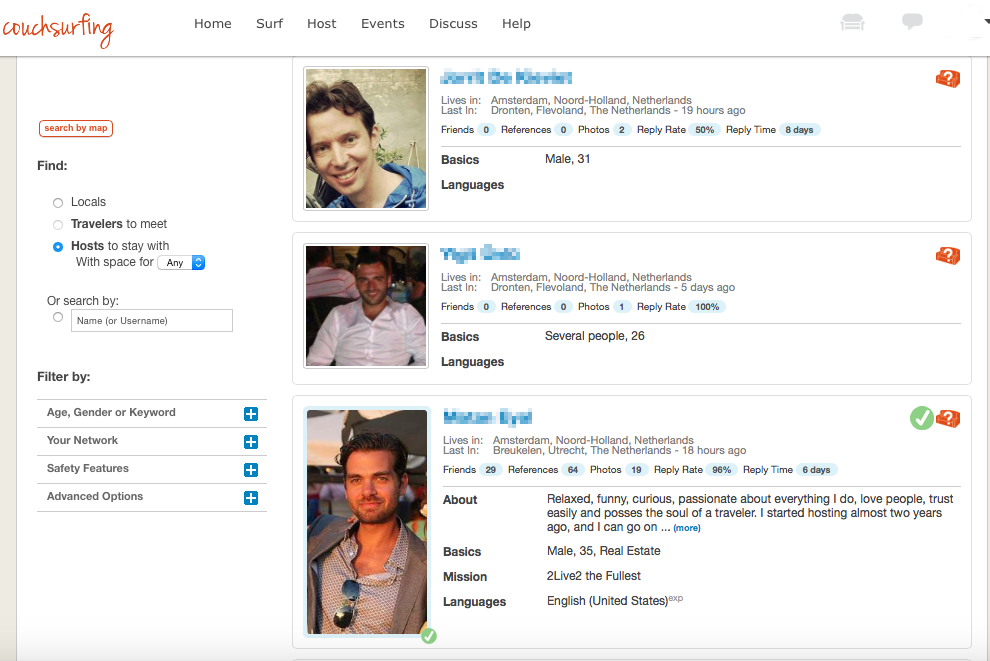 You will need your credit card to make the booking.
Step 6: Prepare and print the confirmations
Your last step would be to print out all the booking confirmation, fix them onto your notebook or file. I stapled all the confirmations and maps on each pages of my notebook from day 1 to day 30 so that it won't drop. I also download offline maps of each cities on my iPad.
Now you can skip the travel agent and save the cost on tour packages!
Here's the final product on a map.