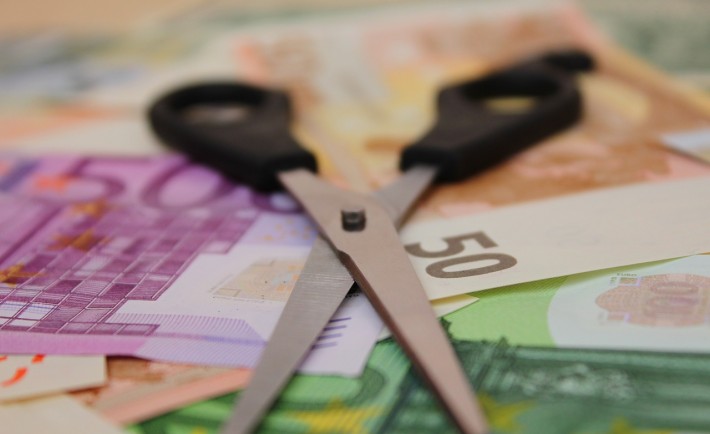 Image Credits: pixabay.com (CC0 Public Domain)
Let me start by defining what irrationality and irrational beliefs are. Irrationality is thinking or acting through emotional distress, insufficient use of reason, or cognitive deficiency. Thus irrational beliefs are the baseless opinions, attitudes, and values you possess that are beyond what the world really is. Particularly, your irrational beliefs about money shape how you spend.
Start by recognizing your irrationality with the 4 Irrational Financial Beliefs That Most People Have…
1. MONEY CAN BUY ME LOVE AND ATTENTION
If you believe that you can gain the affection and attention of others by earning enough money then, you are on the wrong track! Even if you are the shiniest dollar in the bank, you can't please everybody.
When you put earning money as your top priority instead of valuing your family and friends, your self-worth will shrink once you lose your wealth. It is better to focus on the things that you can control – loving yourself and paying attention to others.
2. YOU CAN NEVER HAVE ENOUGH MONEY
Irrationality happens when you are not dealing with the truth of what really is and what you would like it to be. Your high expectations affect what you consider as "enough" money. Most people tend to accumulate debt by trying to reach this point of "enough".
Instead of believing in this irrationality, live within your means by fulfilling your needs. Begin with the basic needs such as survival and security. Then allocate a portion of your money for your wants. Reach the lifestyle you desire by smart money management and not by debt.
3. MONEY CAN BUY HAPPINESS
I am sure you know people who believe that money is the quintessential source of their happiness. However, according to the words of Dr. Kathleen Gurney (CEO of Financial Psychology Corporation): "It's not money that makes you happy…it's how you use it."
Studies show that you will get more satisfaction if you spend your cash towards memorable experiences such as vacations than towards material things such as a new table. Likewise, lending out possessions can help you enjoy the material things that your money bought.
4. MANAGING YOUR FINANCES TAKES LITTLE EFFORT
If you are one of those people who merely go by what the bank says and do cannot seem to organize your financial affairs then, you might be in trouble. Your bills and loans will not just go away on its own! It takes valued time and consistent effort to get your finances straight. Avoiding your responsibilities may make you happier in the short run but it will haunt you long after. So invest on real commitments and pay attention to details. If you are married, it is good to consult your spouse for all things related to money.