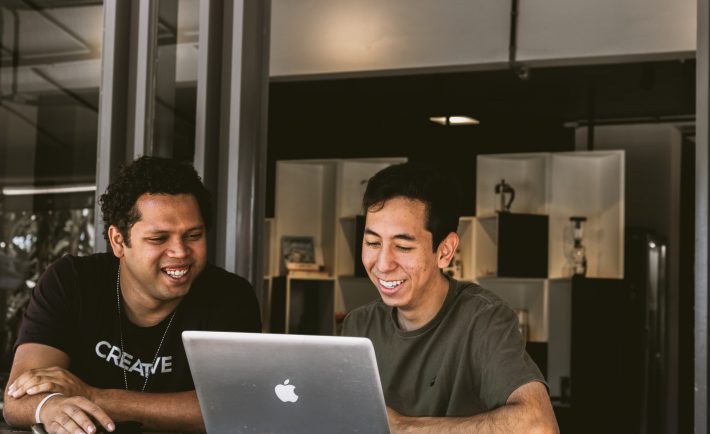 Image Credits: unsplash.com
Getting ready for your first day at work can mimic your experience on your first day in a new school. As butterflies roam your stomach, your first day in a new school is both terrifying and exciting. You walk in the grounds of an unfamiliar hallway with a schedule in hand. You try your best not to trip or to embarrass yourself in front of other kids. Years later, those similar emotions can be felt as you show up to a new workplace.
You do not know what expect! The first couple of months can be confusing, exciting, and terrifying. These months can make or break your time at a particular company. Start adjusting to a new job by preparing for your first day.
PREPARE FOR YOUR FIRST DAY
Use the weeks leading up to your first day wisely by preparing yourself mentally and physically. Accomplish as many errands as possible such as medical checkups, car maintenance, and visits to relatives. Get adequate amount of sleep and renew your fitness regimen. If time permits, you may freshen up your mind by taking a short staycation.
Prepare for the position by researching about the company and its business press. You can search through its social media accounts to get a grasp of their branding. You can also request for a list of readings from your future boss. He or she will be impressed that you want to start work well-informed and educated.
MAKE A GREAT FIRST IMPRESSION
Your first impression counts. Show up on your first day well-dressed and with enthusiasm to work. Come early and put your mobile phone away to stay focused on the tasks at hand. Take notes on the tasks and the people around. What are their names? It is important to write them down. You can learn a lot from these people.
ASK A LOT OF QUESTIONS
It is easier to assume that we know what to do. Sometimes, we are just too afraid to admit that we cannot do something. However, asking for assistance is the best way to resolve an issue. You are in a new environment. Admitting your lack of knowledge in certain realms may show your eagerness to learn. Take notes.
DO NOT COMPARE THINGS TO YOUR PREVIOUS JOB
No matter how skilled you were in your previous company, it is unpleasant to brag about it in your current working environment. Instead, let your actions speak for itself. Take this opportunity to learn new things, to contribute new ideas, and to share your experience with your co-workers. Find the right platform to air your concerns.
LISTEN TO CULTURAL CLUES
To help you get a grasp of the company's culture, listen and observe at all times. Building rapport with your new co-workers is important because it lets you assimilate to their culture faster. Be wary. Do not let your desire to fit in encourage you to engage in gossip. You do not want to employ socially destructive behaviors. Listen to cultural clues, but avoid gossips.
You are the new employee. Smile and make the effort to reach out to them by offering coffee or lunch. This way, you will be able to break the ice.