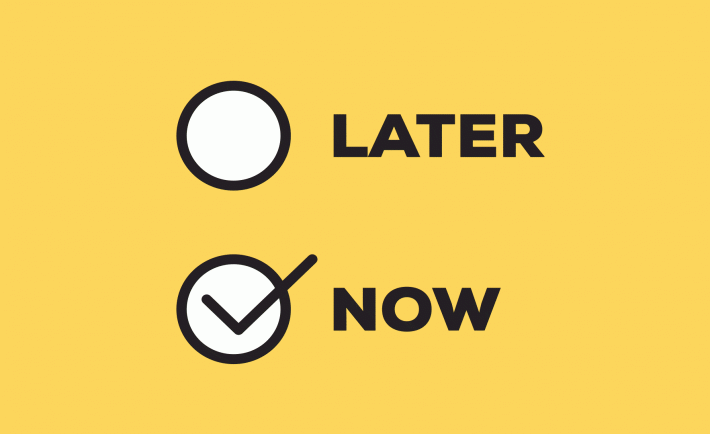 Image Credits: fulcrumlabs.ai
There are only 24 hours a day but do you feel that sometimes time just isn't enough? Coupled with procrastination, it seems like the days are getting shorter as time goes by.
If you share the same sentiments, find out how to maximize productivity and cut down on procrastination with Dr Kumaran Rajaram, professor at Nanyang Business School, and Dr Eugene Tan, a dermatologist with National Skin Centre. Both are authors of Street-Smart Strategies for Time Mastery, a book launched earlier this year.
#1: Create a to-do list
There are 101 things to do every day. Instead of running it through your head and getting stressed out, Dr Kumaran advises us to start by creating a to-do list. Honestly, I'm a fan of this strategy. By listing everything on paper (or e-document), you will be able to see for yourself the range of tasks you need to complete.
You may have tasks that are important but you don't have to do it immediately. That is when you have to look through and classify them accordingly. Start with the urgent ones and savour the sense of fulfilment as you tick them off the list once it's done.
#2: Give yourself an artificial deadline
Dr Eugene shares with us an example. Let's say if you have an assignment due at the end of the month, then maybe you can set a personal deadline to finish it by mid-month.
While two weeks may be a lot of time in advance, it will definitely give you the motivation to take action more quickly and fight procrastination.
#3: Multi-tasking is not recommended
All of us take on many roles in life. There are tons of priorities we have to take on concurrently. Maybe you're a professional at work but you're doing part-time studies as well and also a parent at home.
Dr Eugene said that while he agrees that people may have multiple roles and responsibilities, multi-tasking is not recommended in most cases. This is because research has shown that multitasking slows down our performance and we end up requiring more time than originally needed to complete a simple task.
"At any one time, we should be single-tasking to do just one thing at a time and focus on doing it well," he adds.
#4: Ponder over pain and pleasure
When you don't feel the impetus to work on a task, here are the two forces to think about – pain and pleasure.
For example, when you don't feel like working on that monthly report, think about the pain and consequences of not doing so. By procrastinating, every minute is wasted and before you know it, the day is over. Now, you're left with lesser time than before to start working on it. You might even need to work overtime during the weekend just to get the report ready before the new week begins.
As for pleasure, Dr Kumaran draws us an analysis with ice cream as a reward. For instance, you may not feel like spending that half an hour on a task, but giving yourself a reward at the end of the allocated work time might take care of the problem. If your motivation is ice-cream, then promise yourself that you will complete the task you need to do and the sweet treat is yours after that is done.
#5: Identify your main distractor
As we come to a close, if there's one thing that you must take away from this article, it would be to identify your main distractor as suggested by Dr Eugene.
Distractions are what keep our productivity low and procrastinations high. Most of us can't deny that our mobile phones are a great distraction. You may be tempted to scroll through your social media feeds or check the latest news on discounts. It's also the first thing we reach out to as soon as we're awake.
Last July, a survey revealed that almost half of Singaporeans cannot bear to part with their mobile phones for even one day. As the saying goes, 'out of sight, out of mind'. If needed, put it away from you when you're working on important tasks. It may also help to set a time limit on your screen time or block off a period of time to keep your hands off your phone.
About Street-Smart Strategies for Time Mastery
Price: S$15.90
To do well in today's fast-moving world, it is no longer enough to work hard. You need to work smart. One of the key success factors for students and adult learners is the art of mastering what you do with your time.
Despite each of us having 24 hours or 1,440 minutes a day, replenished automatically at the start of each day, we often hear people complaining that they do not have enough time to complete their daily tasks.
This book aims to equip you with actionable ideas and methods to help you clearly identify and avoid falling into time-wasting traps, clarify your utmost priorities at any one time, and supercharge your productivity using street-smart strategies for time mastery.
When you take practical, concrete actions to improve the way you use your time, you will regain full control of your time and day. With consistent application of these strategies over time, you will soon find yourself on the highway of super achievement.