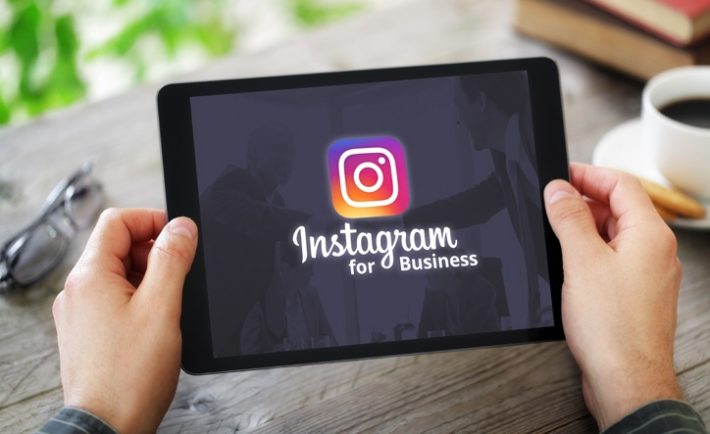 Image Credits: 98 Buck Social
Have you been thinking about managing your social media accounts for personal brand marketing? If you're new and not sure what to do, it can be tough to start. Here are some tips from Lina Marican, Managing Director of Mutant Communications, on how to build your brand on Instagram.
#1: Define your brand purpose
To get started, one must know their brand purpose on Instagram. If you're a consumer brand, then it's obvious that your key purpose would be to use Instagram to engage your consumers and target audience.
Marican states that businesses can also use Instagram to work on their employer branding. This is especially relevant if the company is looking to attract younger talents in its future plans for hiring. This is probably a given since people in their 20s to early 30s are on Instagram most of the time.
View this post on Instagram
Identifying your brand purpose is the first step to guide your content strategy going forward.
#2: Find your aesthetics and stick to it
As Instagram is mainly a visual platform, it's important to find your brand's artistic visual identity. Get it right from the start with a set of guidelines. The overall look and feel should help you tell a compelling story.
You know you're on the right track when your target audience is able to associate your aesthetics to your brand as soon as they catch sight of your posts while scrolling through their Instagram feed.
It's also essential that you research your target audience – their lifestyle and the other brands they are following – while aiming to meet in the middle.
#3: Share the right mix of content
"A lot of brands tend to get this wrong, actually," said Marican.
Many brands get on Instagram eyeing it as an advertisement platform. They think that it's a place to talk about products, services, deals, and promotions. While that may work, there are many Instagram users who seek to be entertained, educate themselves, be inspired, or to connect with the community.
With that said, brands should learn how to strike the right balance. It's not just about blasting promotions all the time.
"Take a look at maybe three different types of contents that you can put out," advised Marican. Firstly, since you're a brand, you do need promotional posts or product news. Secondly, think about conversational posts like contests, giveaways, and polls where you can have a two-way conversation with your audience. Thirdly, consider sharing posts. Look out for what's out there in the industry and collaborate with other influencers and partners.
#4: Use the available tools to your advantage
Marican mentioned that her favourite tool is Instagram Live, where brands can use to live stream behind-the-scenes during events. There are also Instagram stories where companies can take advantage of to produce bite-sized content.
If you have shoppable content or an e-commerce store, use the shoppable tags on your posts so your audience can click through and buy your product instantly. 
#5: Measure your success
For those who need to report to higher-ups, it's important to know how to measure your success via analytics. Set up an Instagram business profile if you don't already have one. The page analytics tool will help you to evaluate your performance, strategy, and give you an idea on how to grow your following.
With these data, you will also figure out the best time to share posts, how frequently you should post to get maximum engagement and know what works best with your target audience.
#6: Be smart when including hashtags
Marican shares that maxing out on hashtags can make a person or brand look untargeted and unprofessional.
There are better ways to use hashtags. For example, branded hashtags. While looking at your own brand, come up with a hashtag that is concise and memorable. This also makes it easier for your followers to go back to search for previous content you've posted with a hashtag unique to your company.
The other type of hashtag is the trending or industry-specific ones. As there are tons of popular hashtags out there, brands should do their analysis and review the ones that get the most engagement.
Together with your branded hashtags, including a few trending or industry-specific ones will do the trick.
About Mutant Communications
Mutant Communications offers a range of services including public relations, content, and branding. If you think it's better to engage professionals to handle the digital marketing side of your brand, Mutant Communications' digital marketing experts can help.
Whether your objectives are to raise awareness of specific initiatives, drive consideration for products, generate leads or sales online, or nurture a loyal community of brand advocates, the team promises to be with you every step of the way.
They will work closely with you from start to finish to ensure the digital strategy is cohesive, maximizes returns, and complements your wider business goal.
These are some areas in digital marketing they can aid you in:
Lead Generation Campaigns

Content Creation and Design

Social Media Strategy

Social Media Copywriting

Digital & Social Ad Spend Strategy
Check out their case studies here.
If you're keen to engage their services, email them via [email protected] or fill up this online form and the team will get back to you regarding your queries as soon as they can.