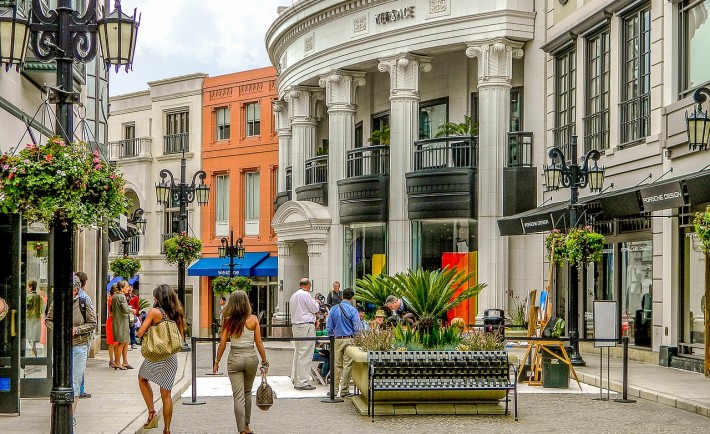 Image Credits: pixabay.com (License: CC0 Public Domain)
In 2012, a study published by Singapore Management University showed that female university students who were locals were significantly more materialistic than their American counterparts.
Living in the most expensive city in the world, it is inevitable to equate one's stature to one's wealth. The validation we get from other people while flaunting our expensive items is flattering at first but it is harder to maintain in the long run.
Instead of inciting envy, how about you focusing on improving your self-worth by avoiding these ridiculously expensive purchases:
1. DESIGNER BAGS
There is no better way to wear your "wealth" than by carrying a bag that screams costly designer price tags wherever you go! While you may feel excited, happy, and satisfied the first few months, you will soon be craving for a new one to widen your collection.
With the ever-changing fashion trends, is it really worth spending over S$4,000 on a mini Chanel bag? For me, making new experiences with your loved ones while traveling overseas is a better way to spend that pile of cash.
Think about it. You have to strictly save up and resist temptations as this huge amount of money equates to about 2 months of your salary (in reference to the average wages of Singaporeans)! Sporting your sleek Chanel bag may display your "high status" but the preoccupation to limiting your daily expenses can cause long-term unhappiness.
2. JEWEL OF PANGAEA
Do you want to experience an extravagant cocktail at one of Singapore's most luxurious nightclubs? If you answered yes then, you have to fork out about S$32,000 to experience the "Jewel of Pangaea". The Jewel of Pangaea consists of vintage Krug, Richard Hennessy cognac, smoke-infused sugar cube, and 1-carat triple X diamond from Mouawad.
The renewed mixologist prepares the shining jewel garnishing over foamy liquid of gold in just 45 seconds. 45 seconds – the short amount of time it would take to flush your S$32,000 down!
3. 3D TELEVISIONS
Dreaming of a movie theatre-like experience at home?
Few people turned that dream into reality by purchasing 3D television that includes 3D glasses, lifelike images, vivid colors, and 3D effects. In Singapore, the price for this set ranges from S$2,800 to S$14,999.
Knowing that the majority of the owners (i.e., almost 80%) in United Kingdom regretted their purchase…will you still buy one for the sake of showing off your extravagant television to others?
Avoid making ridiculous purchases that are meant to fill your emotional void by questioning your buying habits. Also, be grateful for what you have. The less you give into the unnecessary wants, the less financial and natural resources will be impacted!