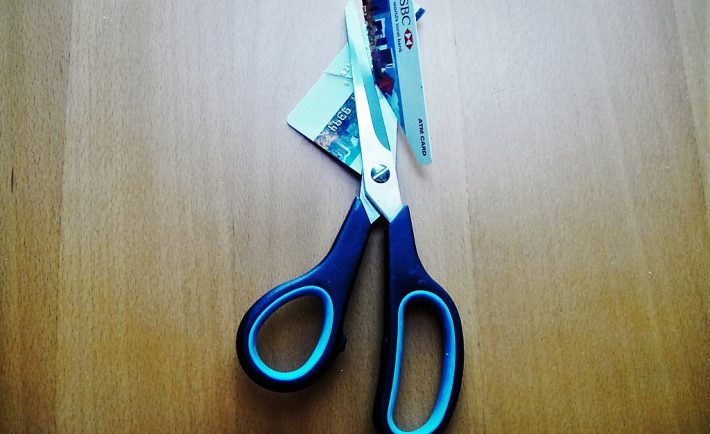 Image Credits: Modified from Consumerist Dot Com via Flickr (Creative Commons)
Recognizing these wrongful money decisions is a vital step to improving your financial health:
#1: NOT SAVING FOR EMERGENCIES

Skipping an emergency fund can be one of your deadliest money moves. You see, our lives are full of pleasant and unpleasant surprises. Can you fork out a sufficient amount of money to cushion the urgent costs due to unemployment or loss?
Building a fund for these types of events shall be one of your financial priorities to avoid getting into debt or even into bankruptcy.
Solution: Having an emergency fund allows you to build a breathing space to deal with life's highs and lows. It is recommended to keep about 6 months' worth of salary inside your emergency fund. Start gradually by aiming for S$400 in the first month. Increase this amount as months pass by.
#2: EATING OUT CONSTANTLY

It is no secret that Singaporeans love to munch! We are blessed with a myriad of cuisines that one cannot resist the temptation of eating out. As with everything that is good, too much can be a sin too. You may feel that eating out during lunch or dinner daily does not make a difference. But, all your costs add up.
Solution: The cost of one restaurant meal may be equivalent to three home-cooked meals. Consider packing lunch from home as it is almost always cheaper.
#3: PURCHASING UNNECESSARY THINGS

Many shoppers in Singapore experience mindless sprees when the Great Singapore Sale is on. People purchase unnecessary items just because they are on sale! However, you must not bury yourself in a pile of debt due to the irrational thought that you cannot live without a discounted Prada bag.
Solution: Examine if you are willing to purchase the item in its full price. If not, you probably do not need it after all. Saving up for a new designer bag is better than having to loan money for it. Seek a balance between your debts and your savings.
#4: NOT SAVING FOR RETIREMENT

The "HSBC's Future Of Retirement: Generations And Journeys" report found that the average Singaporean begins saving for retirement at age 32 and continues it for another 29 years. Despite having the advantage of saving for a longer period of time than their ancestors, 41% of the participants wished that they had started to save earlier. The perceived insufficient fund may be influenced by the higher cost of living in the recent years.
Solution: You must save a fraction of your salary for retirement while you are employed. There will come a time when you will not be earning money, but you still need to support yourself. Read about building an efficient retirement plan. Seek the help of a financial adviser if necessary.