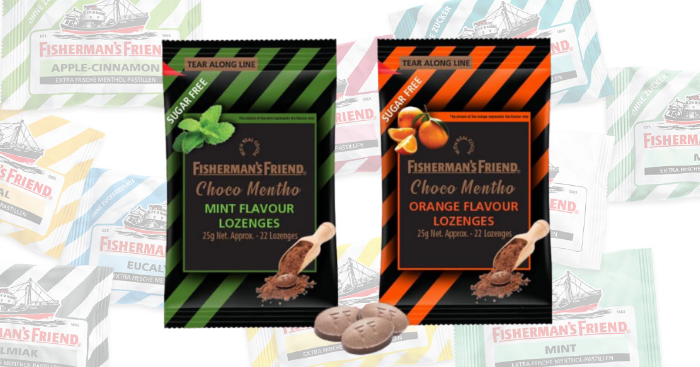 Be the first to the world in experiencing new innovative range from Fisherman's Friend.
The perfect blend of real cocoa and mint that let you enjoy the FINdulgence moment anywhere anytime and guilty free with FISHERMAN's FRIEND CHOCO MENTHO Sugarfree.
Available in Mint and Orange flavour.
7-Eleven Singapore has announced that the new Choco Mentho Fisherman's Friend is available at their stores.
It should also be available at major supermarket like FairPrice and Cold Storage, so do check out the confectionery aisle when you are doing your grocery shopping!