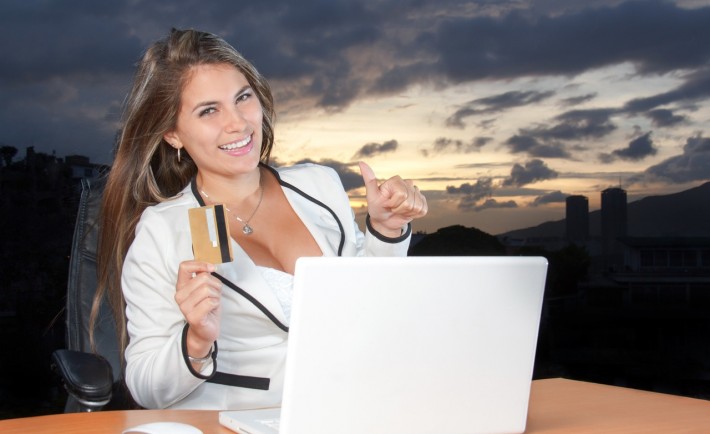 Image Credits: www.pixabay.com
With the modern convenience to shop and transact online, comes the great responsibility to protect the users privacy!
Providing information for your online activities can put your identity and your wealth at risk. To avoid this, you must be informed, cautious, and vigilant at all times.
1. BE AWARE OF YOUR SURROUNDINGS
One of the easiest ways to protect your sensitive information is by being sensible about where you transact. Do not input your details in public where people can intentionally or unintentionally view your screen. This may sound obvious for most but, it is not for some! I have witnessed some people who gave out their credit card details while calling their creditors on the train.
It may be extremely convenient for you to close a transaction while on your way to work, but think about the people who might be catching a glimpse over your shoulder.
2. CONTROL YOUR AUTHENTICATION AND PRIVACY SETTINGS
Maximize the use of your privacy settings by using two-factor authentication. Often used in online banking, two-factor authentication involves "what you know" (e.g., 8-digit password) and "something you have" (e.g., verification code sent via SMS). This way, people will have a difficult time to break through your walls.
3. SPOT UNUSUAL TRANSACTIONS
Just because your bank is known worldwide because of its sophisticated security does not mean that they are 100% free from errors, frauds, and glitches. It is important to watch out for any unusual transactions both on virtual and physical statements. Call your bank immediately if you spot anything fishy.
4. KNOW THE OFFICIAL DOMAIN NAME
When you are receiving emails from banks or online shops, always check the attached links' domain name. This can be a tad tricky as some scammers use a slightly different domain name to trap the vulnerable consumers.
Hence, you shall be familiar with the official domain names ass well as the URLs of your banks before processing your transactions. The moment that you find anything wrong, call them directly.
5. SECURE YOUR BROWSER
Search engines, especially those with big names, track your search history and build personalized profiles to provide results based on your search history. To escape from this "filter bubble", you must switch to a search engine that does not track your every move.
Emphasizing on protecting the user's privacy, DuckDuckGo is always my go-to safe search engine!
6. DO NOT CLICK THE RANDOM LINKS
Before clicking any links that will re-direct you away from the online bank or shop, verify its legitimacy first. Always think twice even if the message comes from a familiar place. The same goes routine must apply when you receive an email from any financial institutions.
7. UPDATE YOUR SOFTWARE REGULARLY
Aside from backing up your data, it is vital to update your software regularly as latest security patches minimize the threats of bugs, viruses, and other malwares. Increase your shield by using free programs that scan your computer for bugs, viruses, and other malwares that come from external sources.
Shielding yourself when transacting online takes focus and dedication, but it is definitely doable. May the "7 ways" mentioned above give you a head-start to better cybersecurity!