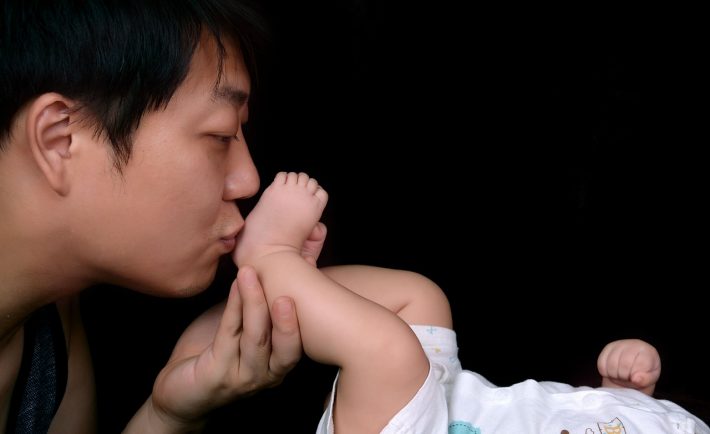 Image Credits: pixabay.com
You do not have to burn your allowance to show how special your father is!
On that note, here are some DIY gift ideas that you can make at the last minute:
#1: A MONEY TREE
I have to admit! Men can be tough to shop for at times. For instance, my father has a set of criteria clothing articles. Everything he purchases must tick all the boxes! To prevent disappointing him, it is easier to hand over some cash. Do you agree?
If you are looking for an original way to give cash, you may design a "money tree". A money tree is a tabletop arrangement decorated with Singapore dollar bills. Said dollar bills can be folded into flowers or leaves. Try the easy peasy money tree by SunburstGifts.
#2: A BASKET OF SWEETS
Satisfy your husband or father's sweet tooth by creating the "perfect basket" filled with his favorite treats. Gather his guilty and paste the free printables by The 36th Avenue. Other materials that you will need include: a basket or container, a picture frame, and a paper straw. All these can be purchased affordably at Daiso.
#3: A DAD AWARD
It goes without saying that adults crave for recognition as much as children do. Show how much you appreciate your father's or spouse's efforts and sacrifices by making a golden medal. Small Fry blog started with whipping small paper plates, glue, gold paint, and a template together. Begin by printing the free template. Then, put the small paper plates together and attach the decorations.
Putting the paper plates side-by-side adds a cool dimension to it. While, the golden accents add prestige.
#4: A DADDY TIE
The "daddy tie" is my favorite homemade gift on this list. For fathers who have been working on their 9-5 jobs, you may delight them with cards that can be worn. Add a sentimental value to your gift by allowing your little ones to complete the project with you.
The daddy tie can be completed in 5 minutes or less. Simply download and print the free template on craftingchicks.com. Cut and fold the edges according to the instructions. Then, fill out the questionnaire with your children. I can only imagine their cute handwritings!