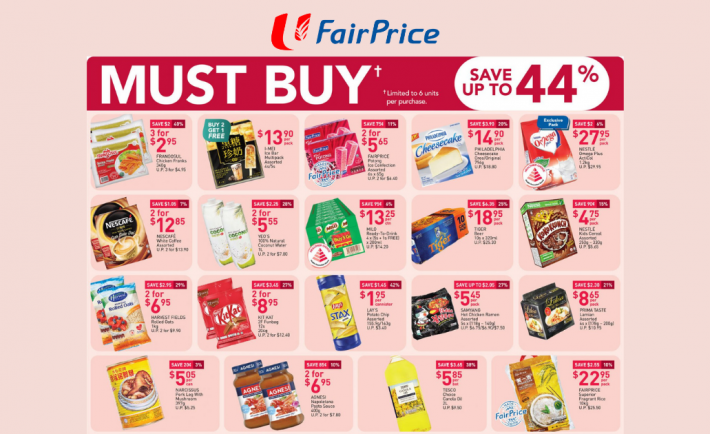 End September right with must-buy items at FairPrice this week! Also, stay tuned to the end of the article for 1-for-1 deals you can purchase from now till 30 September.
Let's roll with the discounts and savings.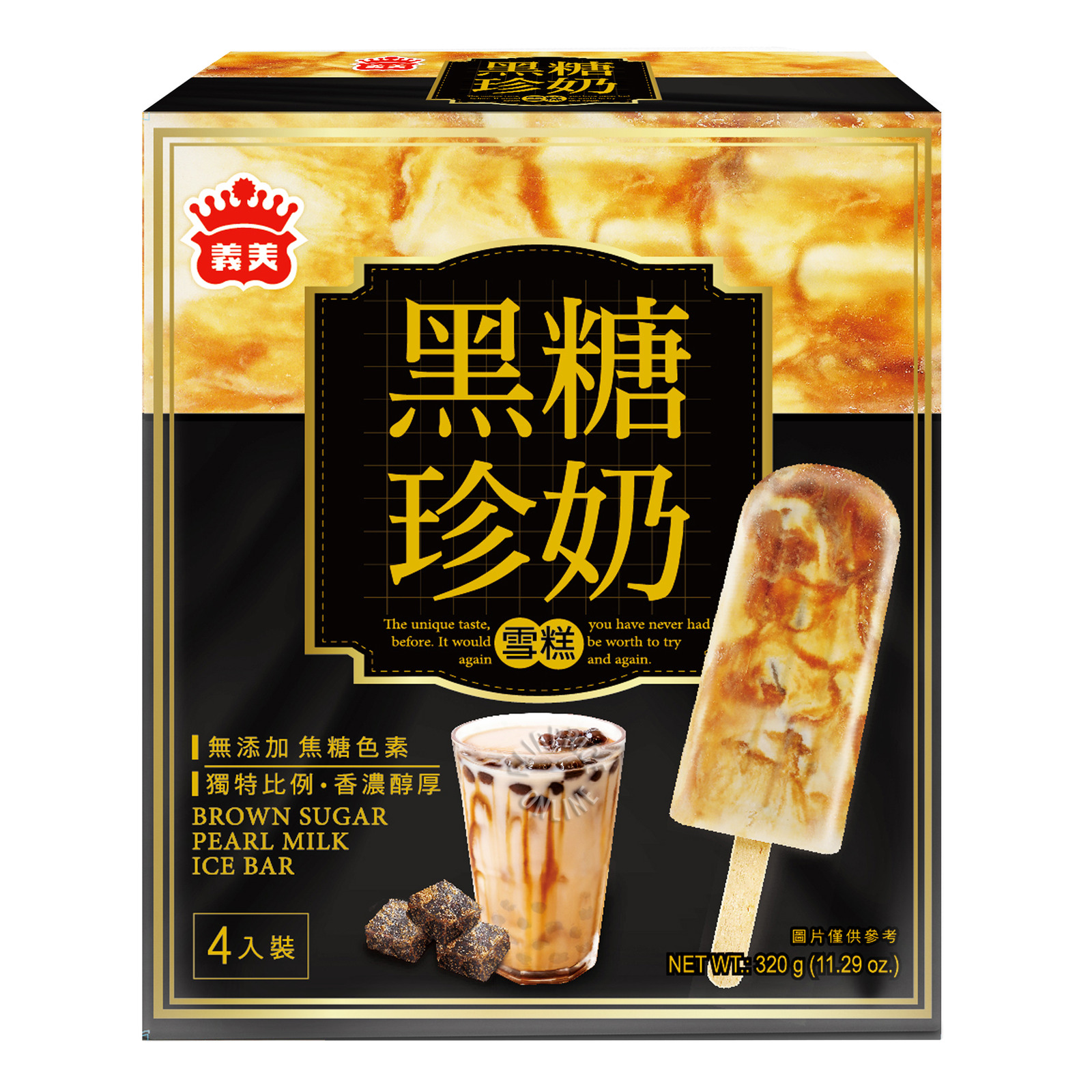 Usual Price: S$13.90
Sale Price: 3 for S$27.80
Savings: S$13.90
This is as good as a buy 2 get 1 free deal. You get to save S$13.90 if you buy 3 packs in total! Each pack has four brown sugar pearl milk ice bars. After doing the math, each stick would cost you about S$2.32. Cheaper than a cup of brown sugar pearl milk tea! Assorted flavours are available.
Usual Price: S$7.50
Sale Price: S$5.45
Savings: S$2.05
Are you a fan of Korean dramas? If yes, you must be familiar with the popular jjajangmyeon (짜장면), a Chinese-style Korean noodle dish with thick black bean sauce. Challenge yourself to the hot chicken flavour by Samyang this weekend!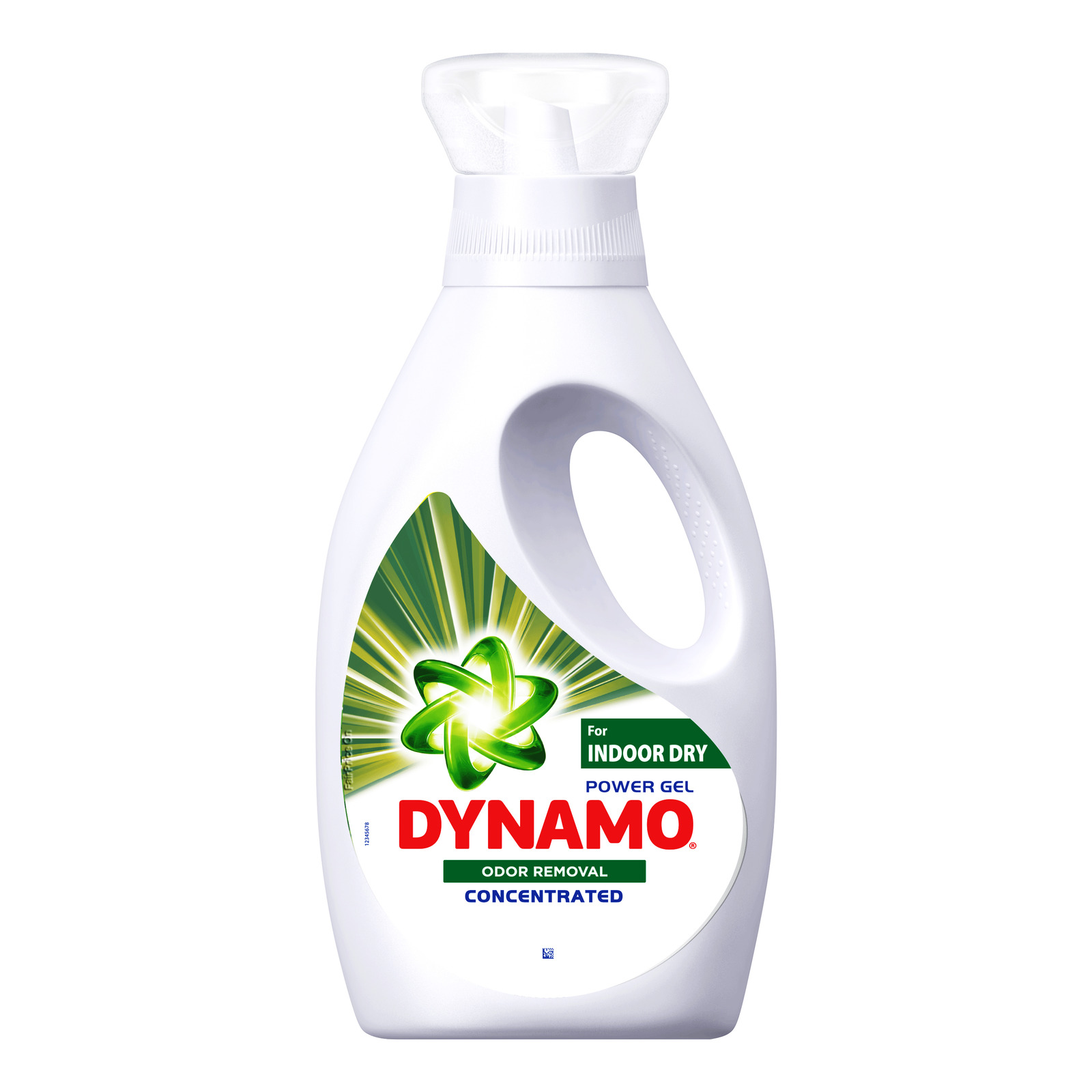 Usual Price: S$13.35
Sale Price: 2 for S$14.95
Savings: S$11.75
Have you received news from your employer to head back to the office from Sep 28? If so, you might want to start rethinking your household chores. Get the Dynamo Power Gel Laundry Detergent – Indoor Dry version so you don't have to worry about your clothes and the unpredictable weather while at work.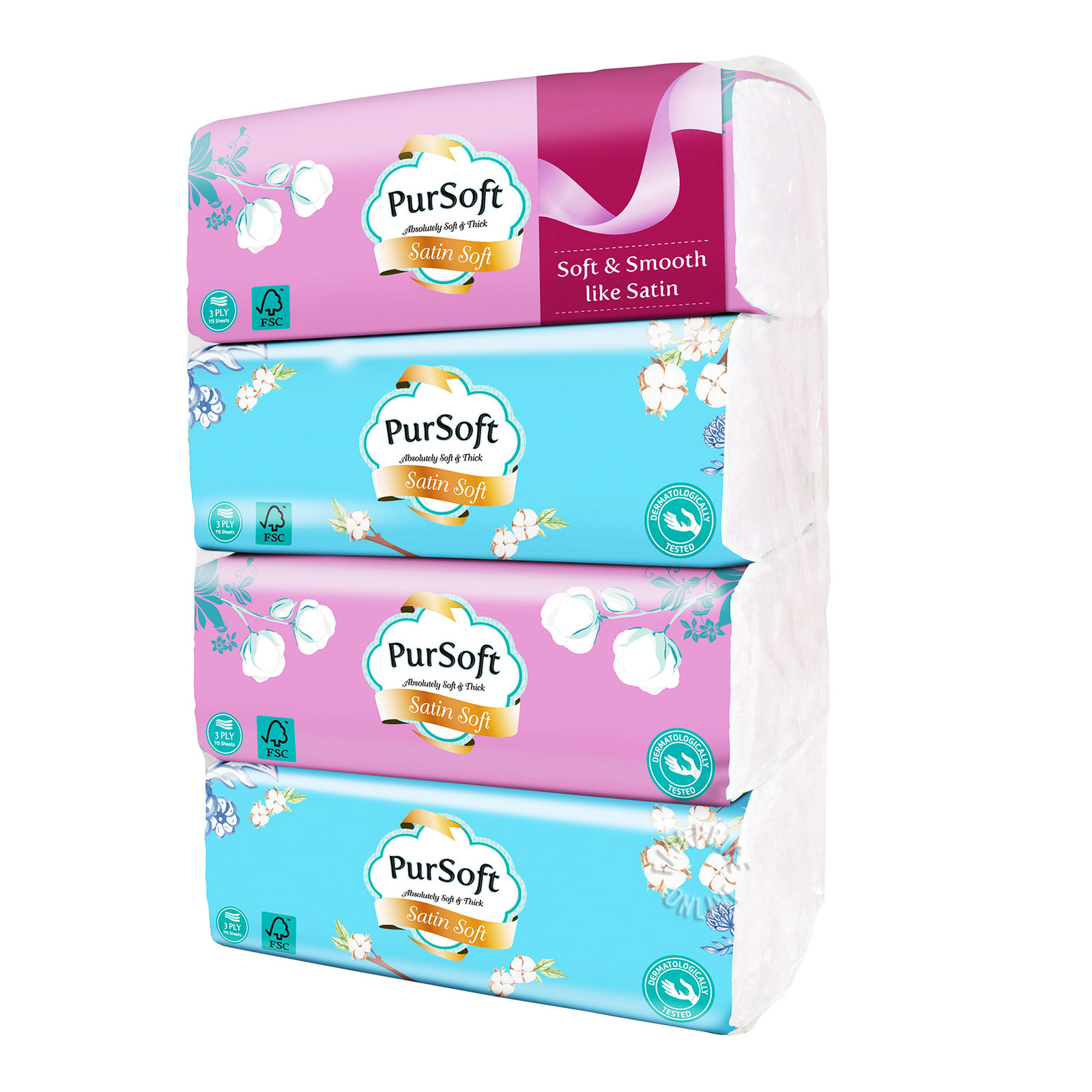 Usual Price: S$5.25
Sale Price: 3 for S$10.35
Savings: S$5.40
While handwashing is important, wiping them dry works hand-in-hand to keep germs at bay. Dermatologically tested, each PurSoft tissue can be used on babies and for people with sensitive skin without worries. This premium range has a unique blend of responsibly sourced 100% virgin pulp fibres that will give you the luxury satin-like softness you need for daily use.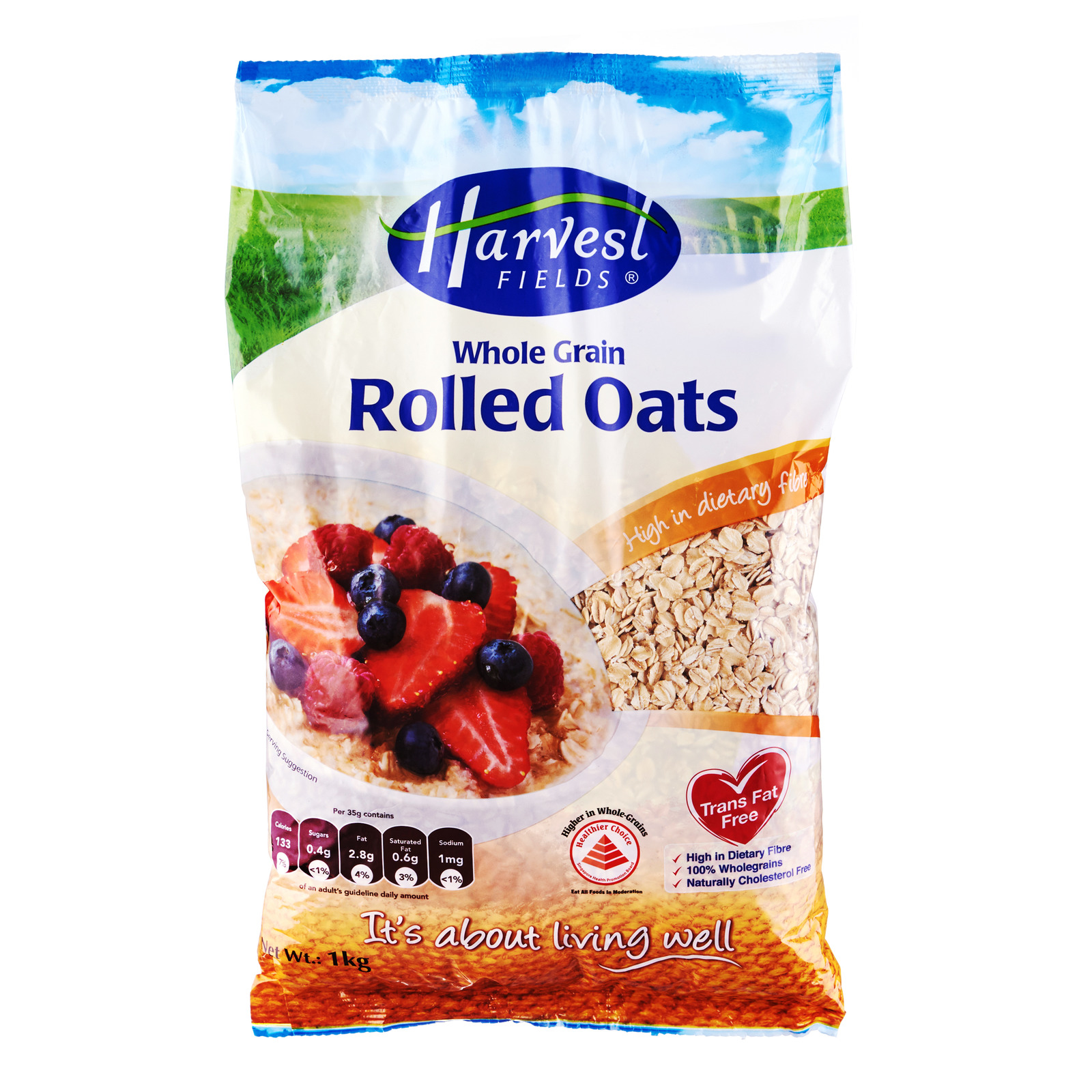 Usual Price: S$4.95
Sale Price: 2 for S$6.95
Savings: S$2.95
Do you know you can whip up a bowl of healthy breakfast within three minutes with Harvest Fields wholegrain rolled oats? To prepare, simply place 1/3 cup of oats into a bowl, add 1/2 cup of milk or water, mix well, and microwave for 90 seconds. Stir then microwave again for another 60 seconds to serve.
Usual Price: S$3.40
Sale Price: S$1.95
Savings: S$1.45
If there is one snack you must have this weekend, it would be the Lay's Stax Potato Crisps. With its usual price at S$3.40, it's on a 42% discount this week at FairPrice. Assorted flavours are available including original, mesquite barbecue, and more.
Other must-buy items from now till 30 September 2020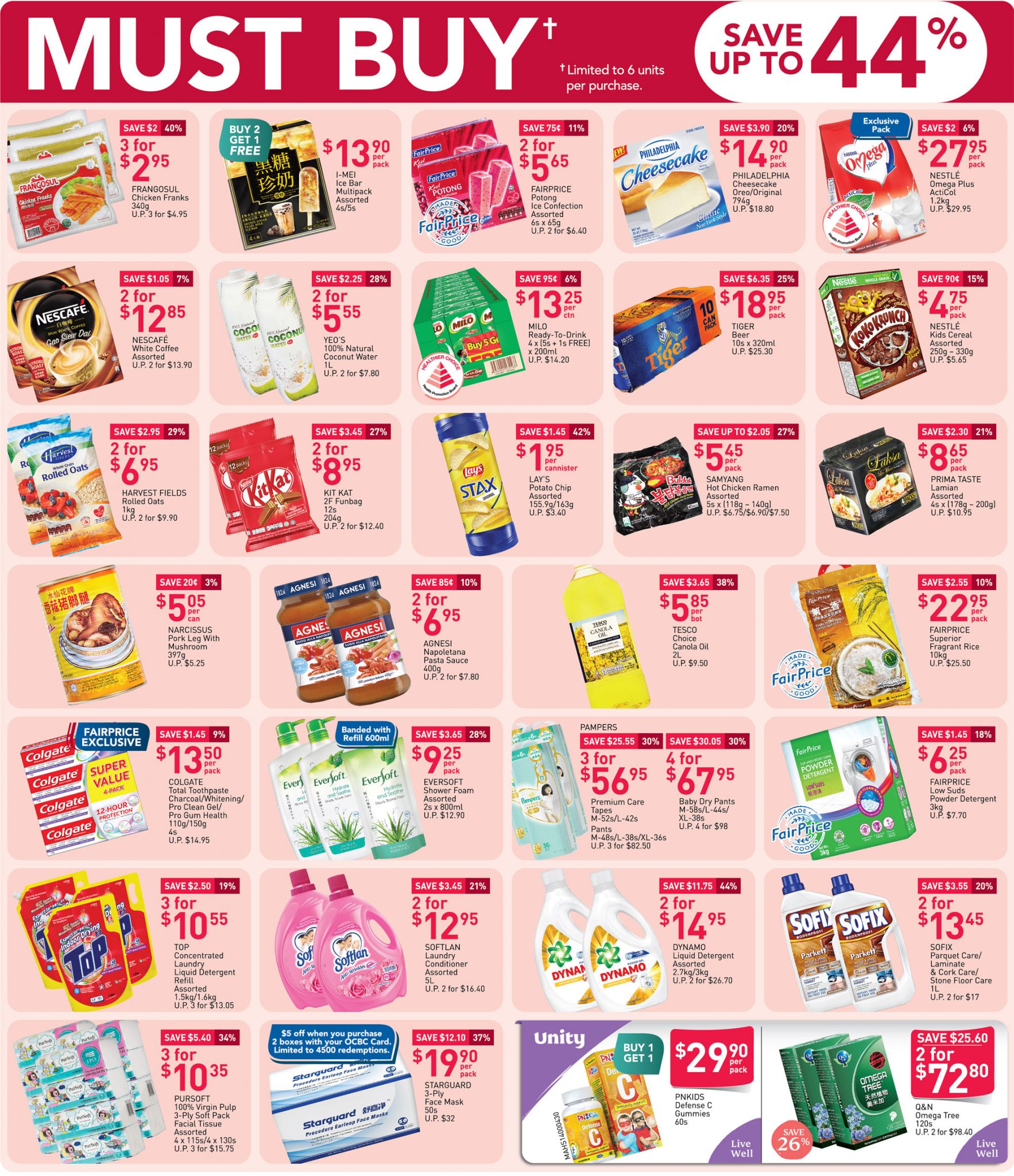 1-for-1 deals from now till 30 September 2020