This week at Giant, we're looking at savings with frozen pizzas, canned beer, and more. Hop over to check out our article on up to 44% off must-buy items at FairPrice this week if you're interested.
Let's get started on what's on sale from now till 30 September.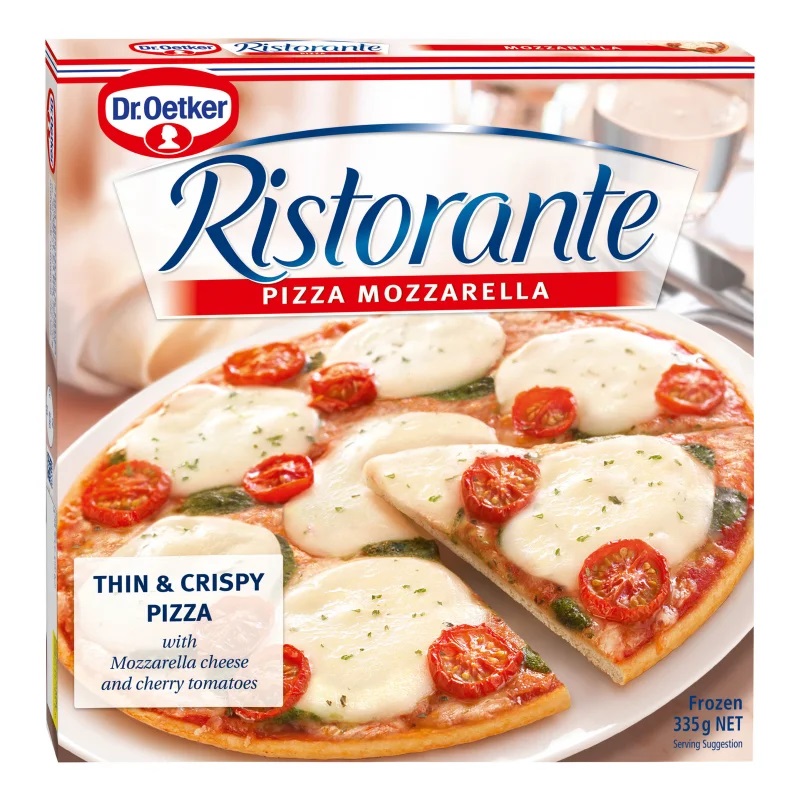 Usual Price: S$9.95
Sale Price: 2 for S$14.70
Fancy some thin and crispy pizza with chewy mozzarella cheese and cherry tomatoes? Dr. Oetker's range of pizzas is on sale at Giant this week. Instead of the usual price of S$9.95, enjoy savings with one at only S$7.35 if you buy 2. Dr. Oetker's pizzas are a product of Germany.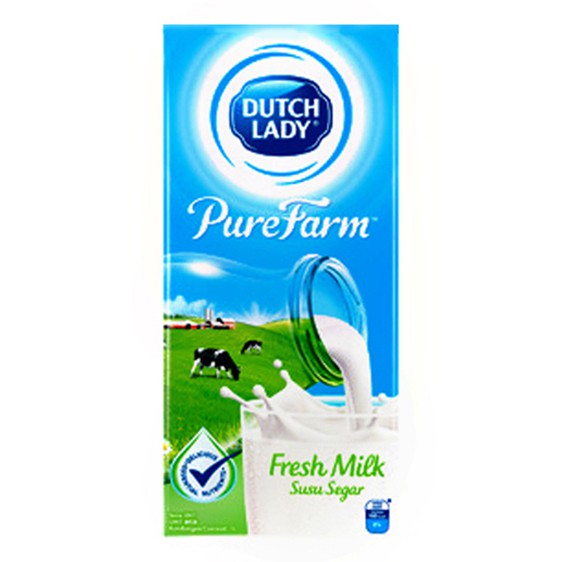 Usual Price: S$2.50
Sale Price: 2 for S$2.95
Have you tried making instant ice cream without an ice cream maker? It's a fun activity to do at home if you want to keep your kids occupied. All you need are Ziploc bags, ice, salt, and of course milk! You may also add in food colourings to improve the visuals. View the full recipe here.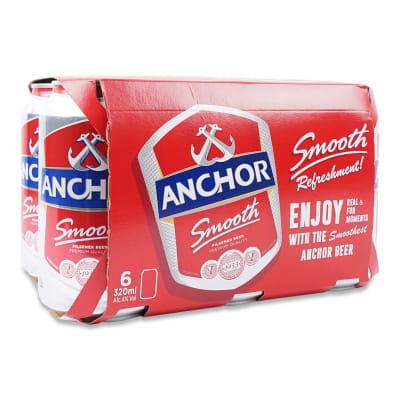 Usual Price: S$12.35
Sale Price: S$9.50
Discount: 23% off
Since 1933, Anchor beer has been brewed using the finest quality hops to give you a smoother taste you desire. With this promotion, an Anchor can of beer costs only S$1.58! This product contains 4.2% alcohol content.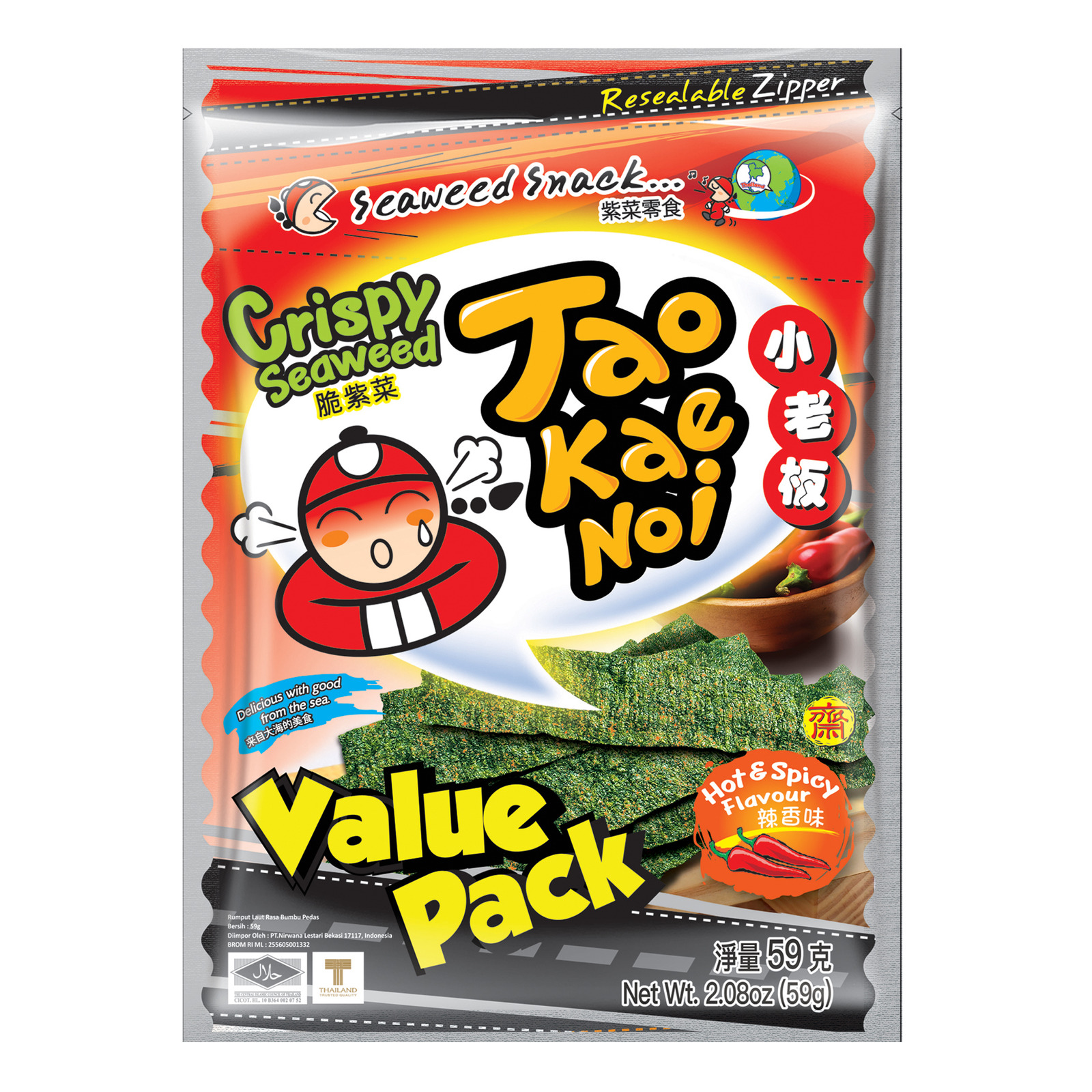 Usual Price: S$3.85
Sale Price: 2 for S$5.60
Tao Kae Noi crispy seaweed makes good snacks with beer on a Friday night or over the weekend. The value pack which usually costs S$3.85 is only at S$2.80 if you buy 2 packs. Also comes in original flavour if you can't take spice.
Usual Price: S$2.30
Sale Price: 2 for S$3.75
There's nothing wrong with eating instant noodles as it is. But if you haven't tried them raw, you've got to give it a go. Without the need to even cook it, simply sprinkle the seasoning soup base on the noodles and have them the way you would with the Mamee Monster snack!
Usual Price: S$9.80
Sale Price: 2 for S$10.95
Lifebuoy antibacterial body wash kills up to 99.9% of germs to give you peace of mind after a day out at work or play. Now comes with menthol, a substance that can also be found in peppermint and other natural oils. Feel cool and fresh after showering before you hit the sack.
Other weekly deals from now till 30 September 2020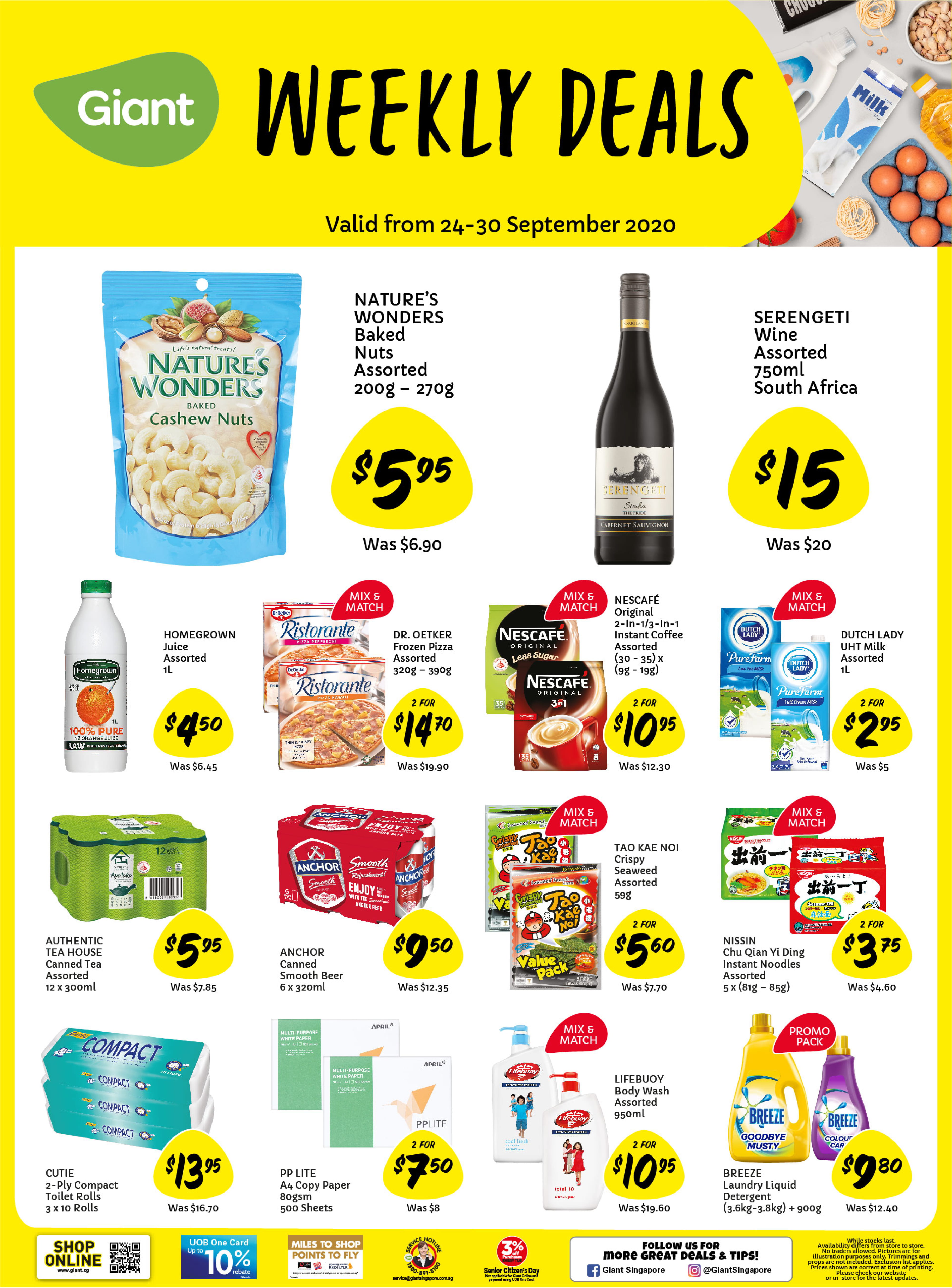 Promotions from now till 1 October 2020