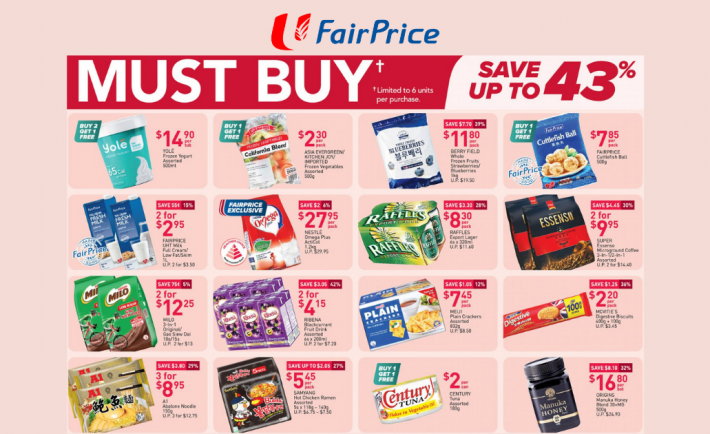 Do you want to bag home S$1.80 chicken nuggets this week? Then you've got to make a trip down to your favourite neighbourhood stores to grab your 1-for-1 deal.
Scan the QR code shown in this graphic to check out participating FairPrice stores and shop by 11 April if you're keen to score yourself these: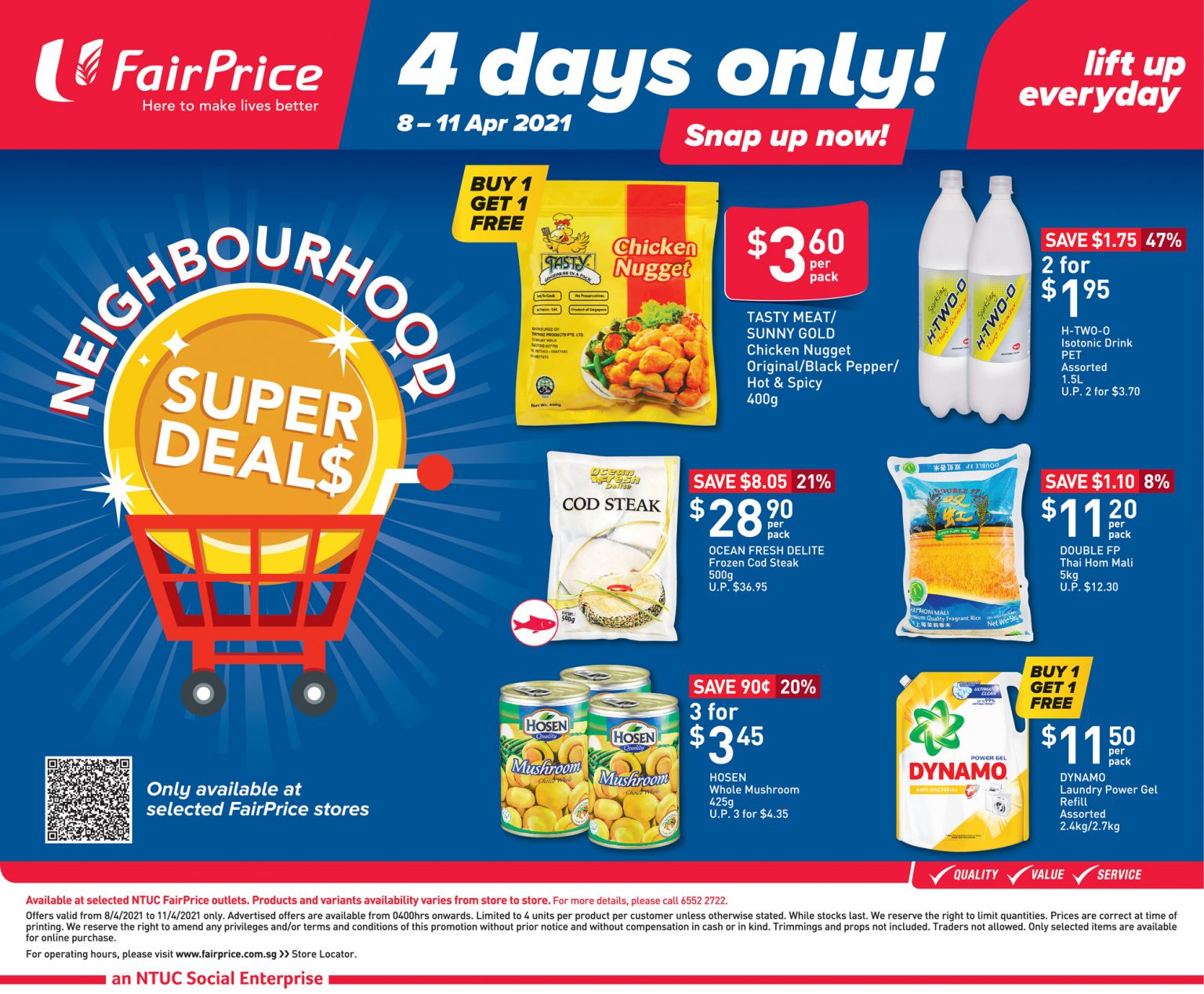 There are several 1-for-1 deals this week so keep your eyes peeled on this page.
#1: Yolé Frozen Yogurt Assorted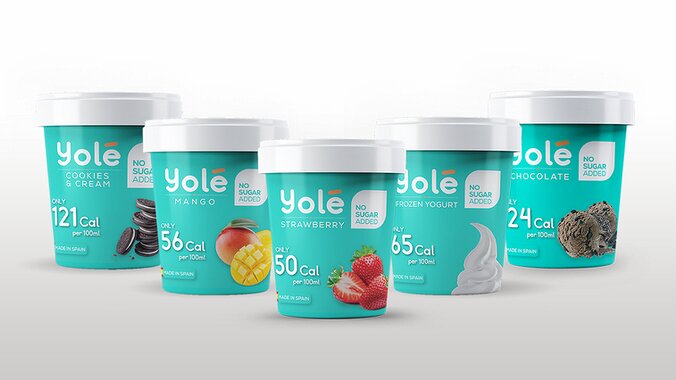 Now: 3 for S$29.80
Usual Price: S$14.90
Savings: S$14.90
Enjoy buy 2 get 1 free on assorted Yolé Frozen Yogurt from now till 14 April. Other than using the finest ingredients from Spain, the brand claims to have added no sugar. It also has fewer fats and calories, which is perfect for calorie-counters or weight-watchers. For example, the strawberry flavour has only 50 calories per 100ml! A guilt-free sweet treat option just right before our eyes.
Buy 1 get 1 free promotional items!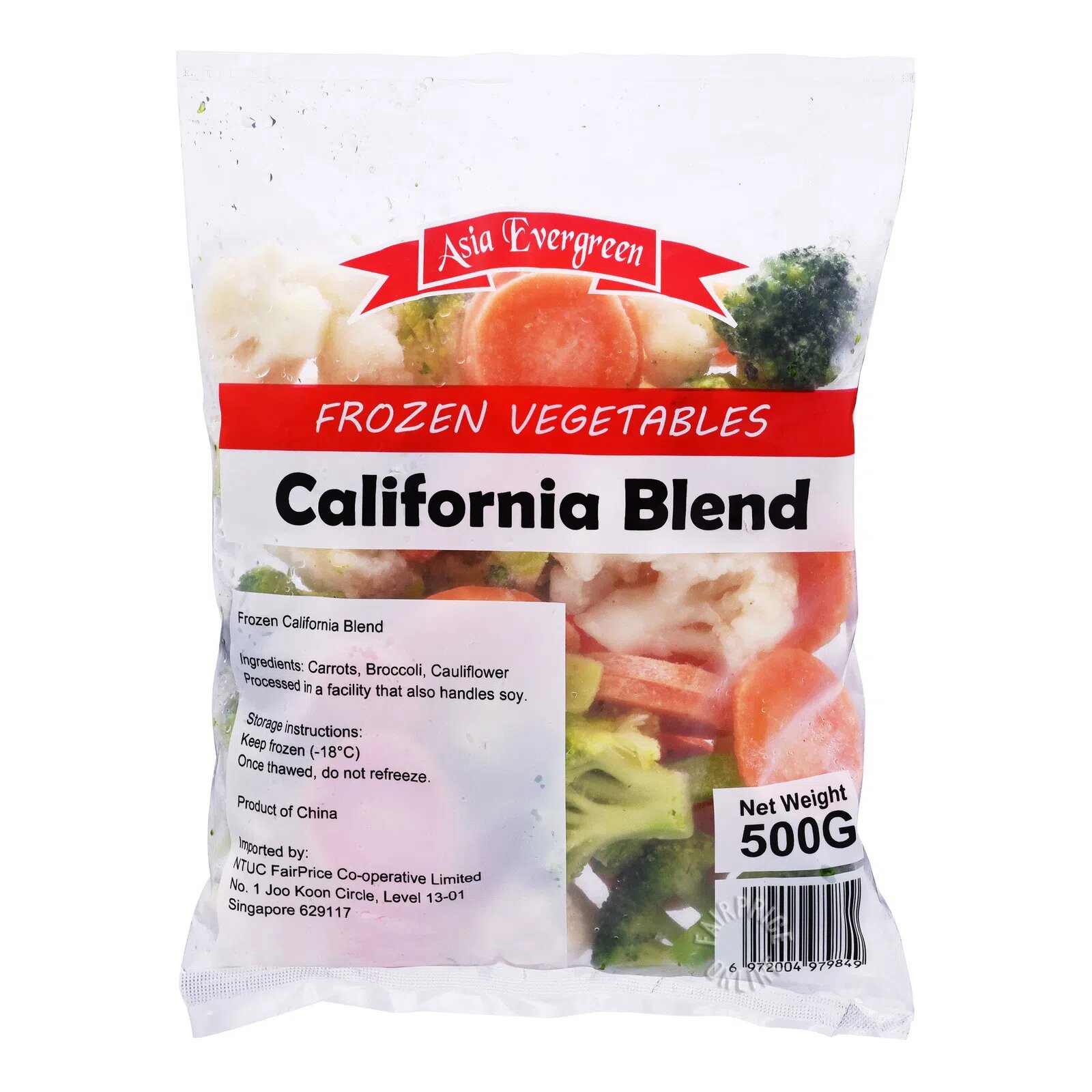 Now: 2 for S$2.30
Usual Price: S$2.30
Savings: S$2.30
We will kickstart out 1-for-1 deals this week with a range of Asia Evergreen Frozen Vegetables. For peeps who live alone, getting your daily dose of vegetables can be tricky since fresh greens are perishable foods. While you can get your servings at salad stores, high prices are no joke. The ones at the economy rice (菜饭) stalls can come extremely salted. How about giving frozen vegetables a go? At only S$1.15 per pack this week, take your pick from the variety here.
Now: 2 for S$2
Usual Price: S$2
Savings: S$2
S$1 cans of tuna flakes up for grabs! Canned tuna is great because it's a versatile cooking ingredient. Whether it's a Garden Tuna Salad Sandwich for breakfast, Spicy Tuna Puttanesca for lunch, or Tuna Tacos With Scallion Crema for dinner, here are more than 20 easy canned tuna recipes for meal preps. You can choose from assorted flavours, including calamansi, vegetable oil, and hot & spicy, besides the one in brine.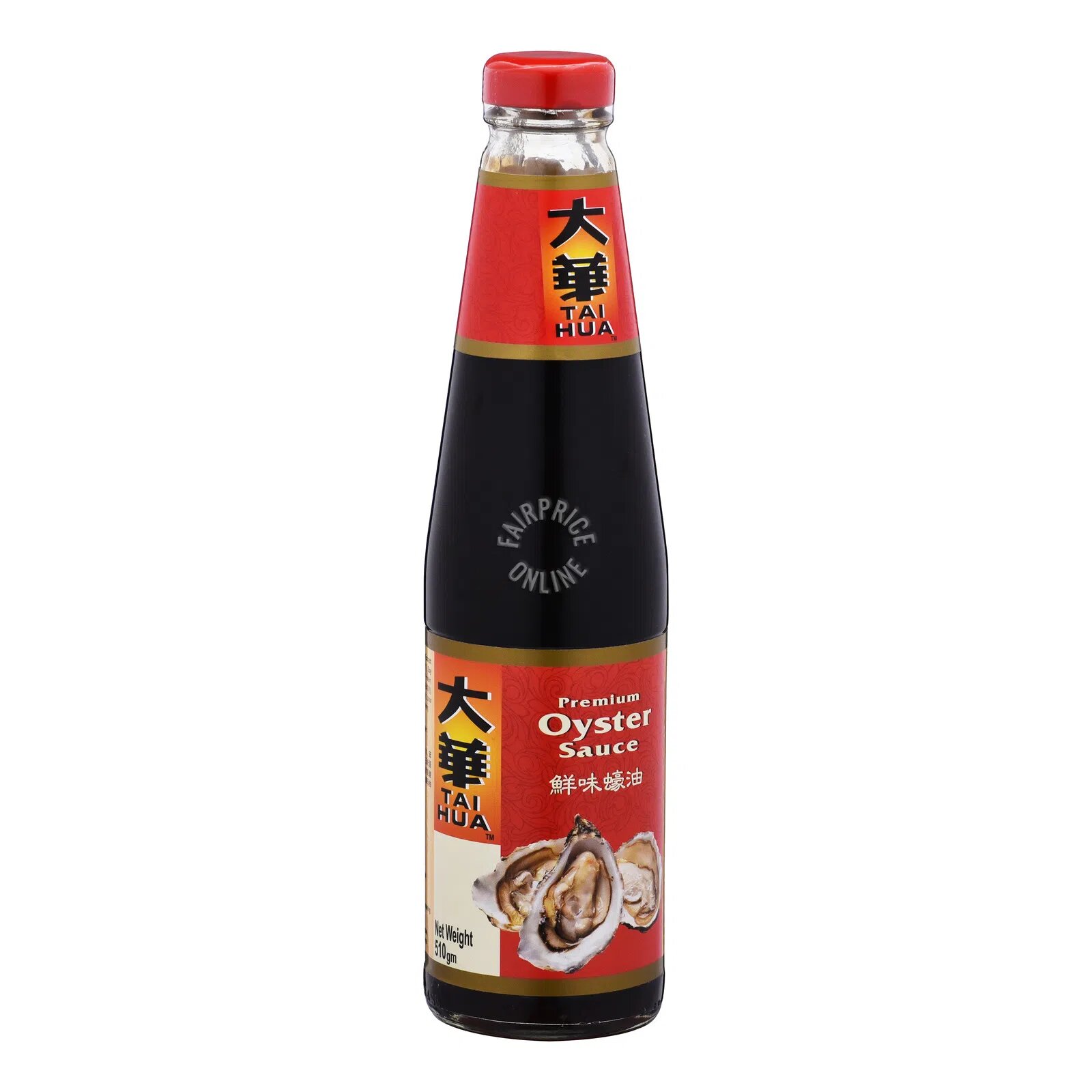 Now: 2 for S$3.50
Usual Price: S$3.50
Savings: S$3.50
Correct us if we're wrong, but it seems like Asian households are fans of oyster sauce. Has mum or dad run out of oyster sauce? That won't do. Hop on this week's 1-for-1 promotion and stock up on some premium ones from Tai Hua! We're sure your parents will thank you for getting it at just S$1.75 per bottle. This lady even added oyster sauce to her spaghetti bowl and had only good things to say. Any challengers out there?
#5: Lifebuoy Total Protect Handwash Refill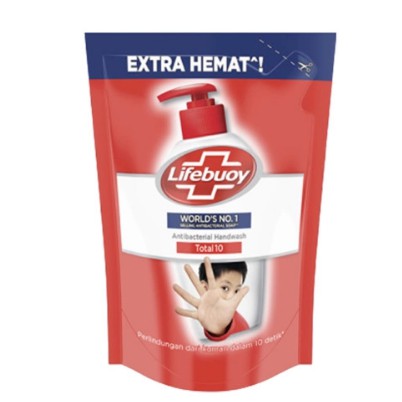 *Picture for illustration purposes only.
Now: 2 for S$2
Usual Price: S$2
Savings: S$2
Are you part of the 75% being summoned back to the office this week? As more employees return to the workplace from 5 April, be aware that your company should secure enough face masks, handwashing soap and disinfectants such as sprays, cleansing wipes, hand sanitisers, and paper towels for all. If your office manager hasn't gotten that sorted out, maybe this deal would save the company some money.
Not all the abovementioned products are available at fairprice.com.sg. Head down to the stores to get your items by 14 April!
Must-buy items from now till 14 April 2021
FairPrice's weekly saver deals till 14 April 2021