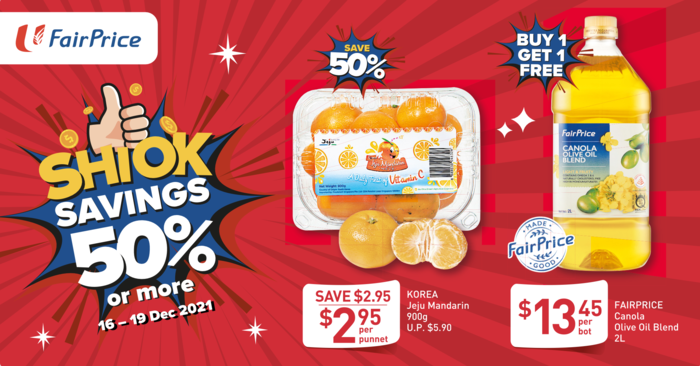 Thursdays means FairPrice is back with their Shiok Savings of 50% or more, meaning you can save majorly on the groceries you love and need!
This week, get your daily dose of Vitamin C with Korea Jeju Mandarin. Bright in colour and easy to peel, these mandarins are grown exclusively on Jeju Island. Seedless and juicy, the mandarins are even sweeter now that they're on 50% OFF! Start your day with the fresh and juicy Jeju Mandarins at only $2.95 per punnet.
Cooking up a feast this Christmas? Stock up on the must-have Canola Olive Oil Blend, now going at 1-for-1! Now at only $13.45 per 2L bottle, this cooking oil is an essential in all households. Now's your chance to buy buy buy!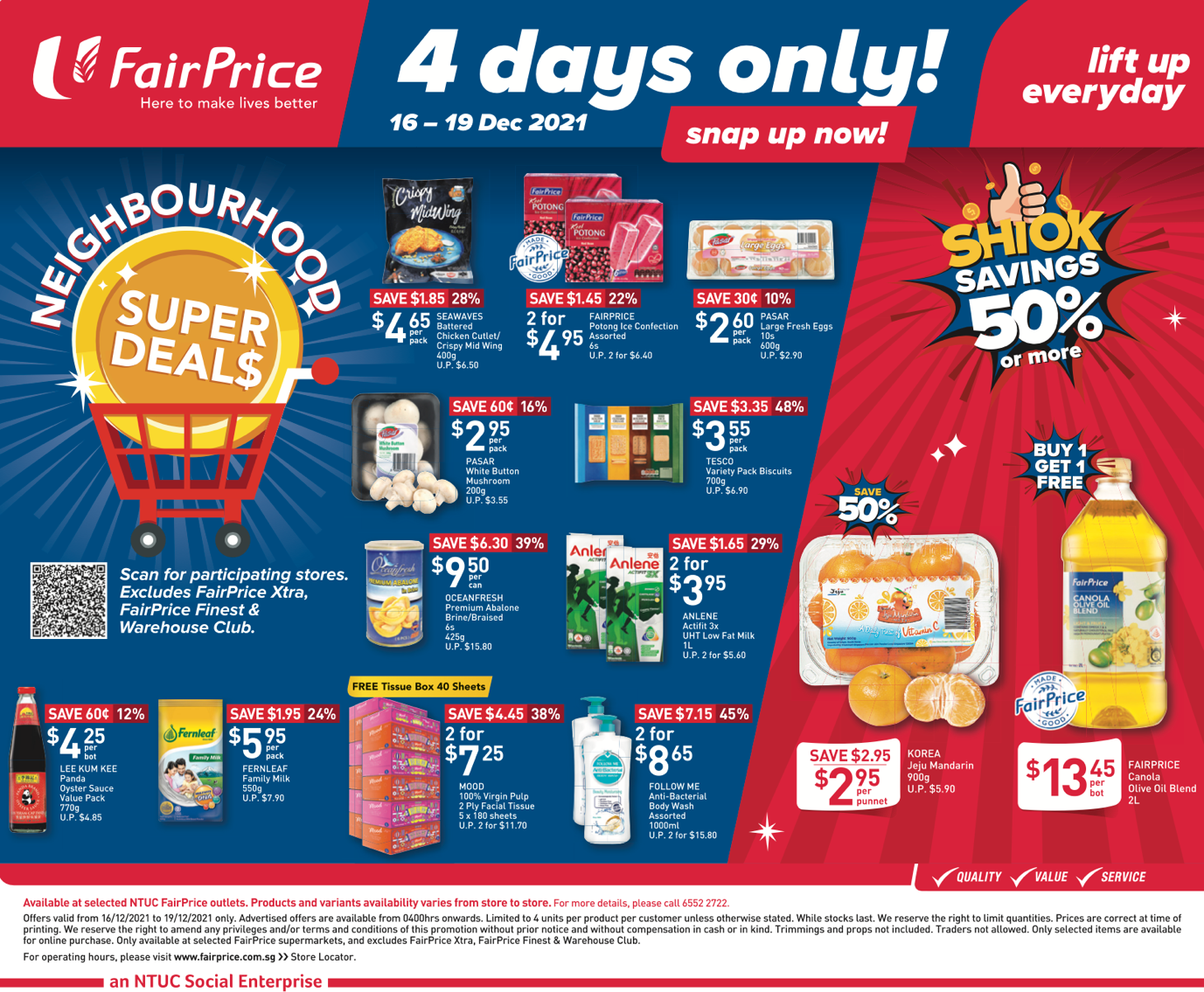 The cooking doesn't stop there. Upgrade your Christmas feast with Oceanfresh Premium Abalone at only $9.50 per can, 39% OFF! Feeling a little lazy? Simply throw some Seawaves Battered Chicken Cutlet / Crispy Mid Wings into the airfryer. Each packet is only $4.65 (28% off) and is bound to delight.
Dessert is also a breeze – serve up some biscuits from Tesco, now at only $3.55 (48% off) per pack! For an icy treat, FairPrice's Potong Ice confections (2 for $4.95, 22% off) has got your back.
Many more deals lie in store for you. Promotions are ongoing for 4 days only, remember to visit your nearest FairPrice outlet today to enjoy these great discounts!