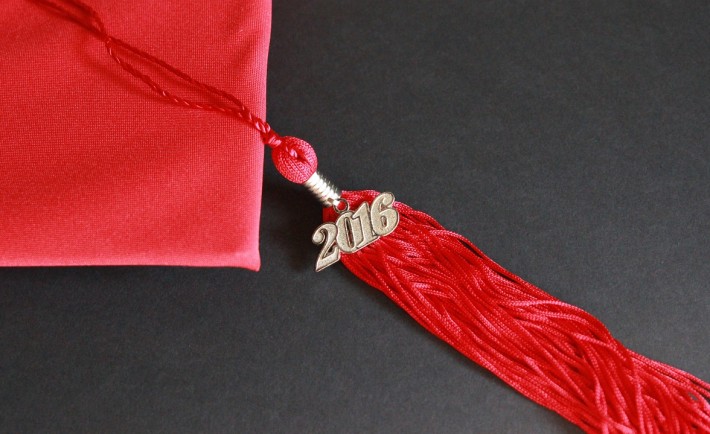 Image Credits: pixabay.com
Congratulations! After the backbreaking years of higher education, you have graduated. The next chapter ahead will not be easier but I hope you find prosperity and joy in the process.
Much like attaining your degree, financial responsibility takes hard work and discipline. Start by reading these following tips to help you stay on top of your money:
GRAB A BOOK OR TWO
Read and understand materials about self-empowerment, investment, and money management. Here are four books to get you started with:
"The War of Art" by Steven Pressfield
"Turning Pro" by Steven Pressfield
"A Money Saving Mindset: 40 Ways to Help You Save" by Derek Polen
"Why Stocks Go Up and Down" by William Pike
"The Intelligent Investor" by Benjamin Graham
AVOID UNHEALTHY COMPARISONS
It is important to limit lifestyle comparisons even before you start making decent amount of money. Comparing your own "backyard" to that of others is basically human nature. However, turning this auto-response into a habit can become unhealthy not just for you but for your wallet. Imagine keeping up with your friends or coworkers who spend their money on designer bags, five-star restaurants, and trendy gadgets. Following their footsteps can easily put you to debt.
SAVE AT LEAST 15% OF YOUR INCOME
Mr. Tan Kin Lian, an experienced professional and former CEO of NTUC Income, highlights the essence of saving at least 15% of your income in addition to your CPF account. Your savings will help you pay for emergencies without having to be tied up with a creditor's interest rates. Growing your savings shall start with your first paycheck.
PROTECT YOURSELF FROM UNEMPLOYMENT
Having a future mindset can help you cope with unforeseen events such as unemployment. To protect yourself from the immediate effects of unemployment, Mr. Tan Kin Lian also suggested these:
a. Save at least 6 months' worth of your income.
b. Shy away from relatively large loans that require fixed repayments within several years.
c. Avoid saving in a life insurance policy.
REALIZE THE VALUE OF MONEY
I began to saw the true weight that money holds when I had my first full-time job. It was difficult for me to spend the money that I worked hard for. This is because I know the exact amount of time and how much sweat I poured just to earn my salary. I hope you realize soon especially because we live in the most expensive city in the world.
LIMIT SPLURGING FOR "EXPERIENCES"
Many young adults have turned their spending patterns to experiences rather than material goods. If you solely spend your hard-earned income to pay for your travel without the consideration of your savings, things can go down hill. Saving money is important not only because emergencies may arise but also because retirement is inevitable.