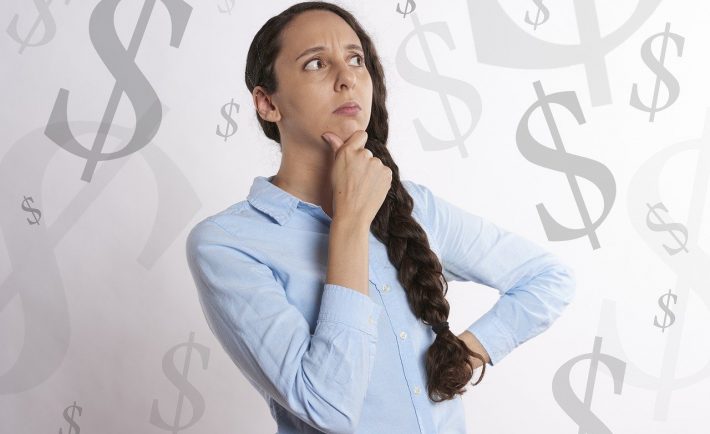 Image Credits: pixabay.com
A personal budget is a financial summary that tracks your income and expenses for a certain period, which is typically a month. The word "budget" is often associated with limited spending, but a budget does not have to be restrictive to be effective.
Having a personal budget that you can review on a regular basis enables you to prevent overspending. Start with these six simple steps.
#1: GATHER ALL YOUR FINANCIAL STATEMENTS
Get a bird's-eye view of your financial situation by gathering all your financial statements. Include your bank statements, investment accounts, recent utility bills, credit card statements, receipts from the previous months, loan statements, and other receipts. The more information you can retrieve, the better.
#2: DETERMINE YOUR MONTHLY INCOME
Determine how much you make in a month. If you have a fixed salary, you will find information in your pay slip. If you get paid bi-monthly, you simply need to multiply your pay slip into two.
If you have more than one job or you are self-employed, you must determine your net income differently. Calculate your net income by examining your two most recently filed tax accounts. Add the two figures of your net profit together. Then, divide the total by twenty-four. The definitive answer is your average monthly income.
#3: CREATE A LIST OF YOUR MONTHLY EXPENSES
There are two types of monthly expenses – fixed and variable expenses. Fixed expenses are expenses that you encounter every month such as rent, car payments, and utility bills. While variable expenses change from month to month. Variable expenses include groceries, gifts, and shopping.
Write down a list of all the expenses you expect to have during a month. Do not forget about the childcare, transportation, and entertainment costs.
#4: TOTAL YOUR MONTHLY INCOME AND EXPENSES
Get the total of your monthly income and monthly expenses. If your income is higher than your expenses, you are off to a good start. You will have extra funds that you can put aside for retirement savings or debt repayments.
If your expenses are higher than your income, you need to make some changes. Find out which categories you are overspending on.
#5: EVALUATE YOUR SPENDING HABITS
Add up your total spending per expense category. Which category do you overspend on? You can get the percentages per category to understand how much of your income is going where.
#6: MAKE NECESSARY ADJUSTMENTS
After covering steps one to five, you will be able to highlight the spending areas that you need to eliminate or reduce. For instance, you can cancel your gym membership or lower your handphone's postpaid plan.
Amend your budget and align these changes to your financial goals.