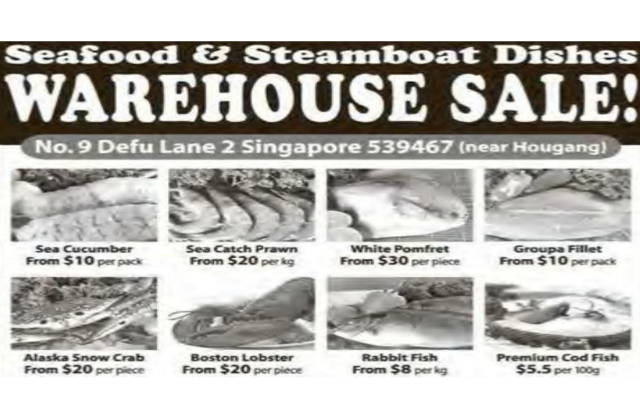 With Chinese New Year around the corner, it's about time to stock up on seafood and steamboat dishes for reunion dinners.
Ed's Frozen Enterprise is having a warehouse sale from now till Feb 15. (Close on Feb 8 & 9)
Enjoy good prices on a wide variety of seafood such as Sea Cucumber at $10 a pack, Alaskan Snow Crab and Boston Lobster at $20 a piece, Bamboo Clam at $10 a kg and many more.
There are also steamboat dishes such as Cheese Tofu, Lobster Ball, Fish Maw, Braised Shark Fin, Crab Meat and Shabu Shabu which you can shop from.
Opens from 10am – 9pm daily at No. 9 Defu Lane 2. (Near Hougang)
(Click to enlarge)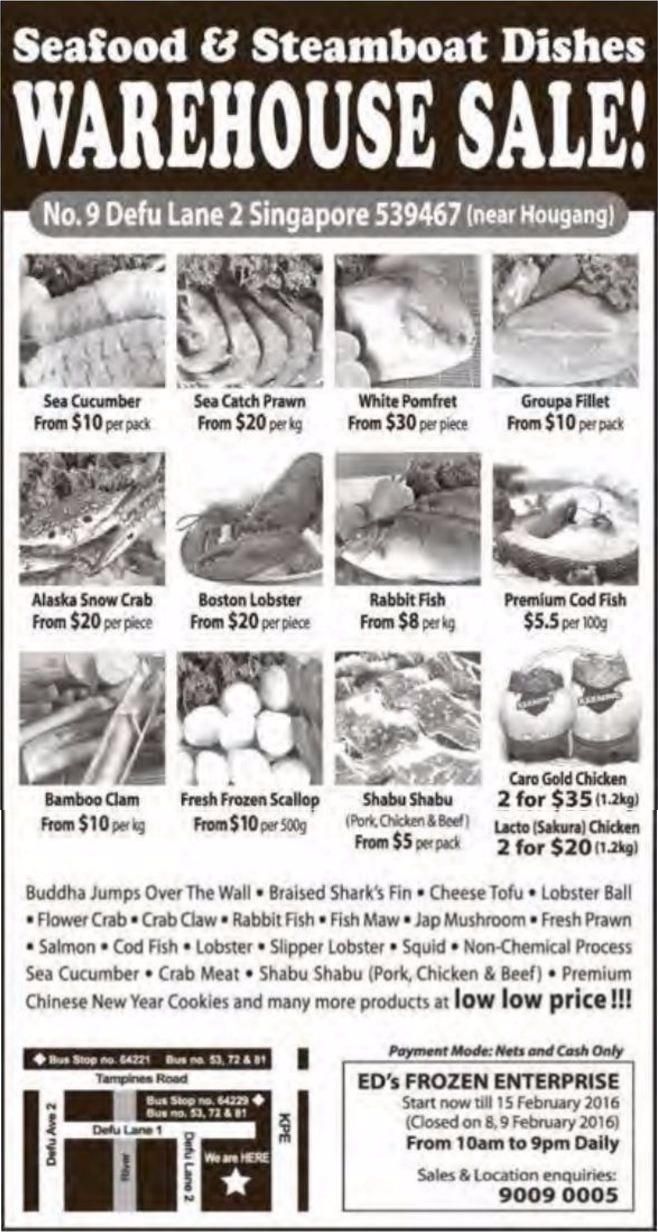 Share this warehouse sale with your friends and loved ones!