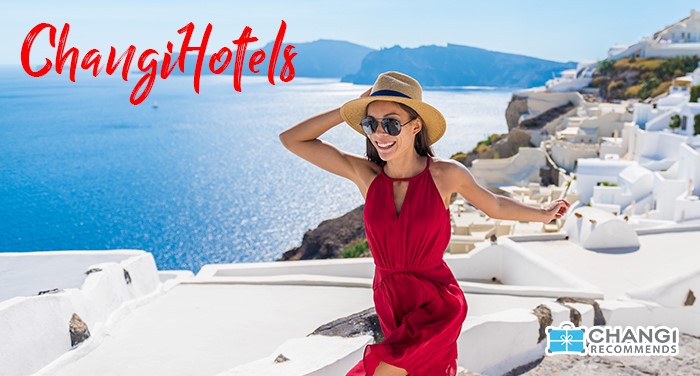 Imagine this.
You are booked on a dream vacation to Bali, the beach vacation you have been looking forward to for the entire year. You can't wait to see the blue skies, the sand, and the sea. You have your itinerary all planned out, from breakfast by the beach, to a candlelight dinner with your other half. All you have left is the hotel reservation. After surfing the net for an entire day, you found a beautiful romantic accommodation with the perfect view of the sea, just within your budget. You decided on it, and you are at the checkout page but, to your horror, the price was much more than what was stated at the selection page. You are back to the drawing board, this time, frustrated with the hassle of hotel bookings and hidden charges.
But fret not. You will not face that situation because you are here. Reading this.
The headache of hotel bookings can now be taken away by Changi Recommends new travel service – ChangiHotels. A new line-up to Changi Recommends already successful travel essentials, ChangiHotels boasts over 170,000 properties for over 5,000 destinations worldwide. The best part? No hidden prices. This means all-inclusive tax, upfront prices, and all these at unbeatable deals. *Screams*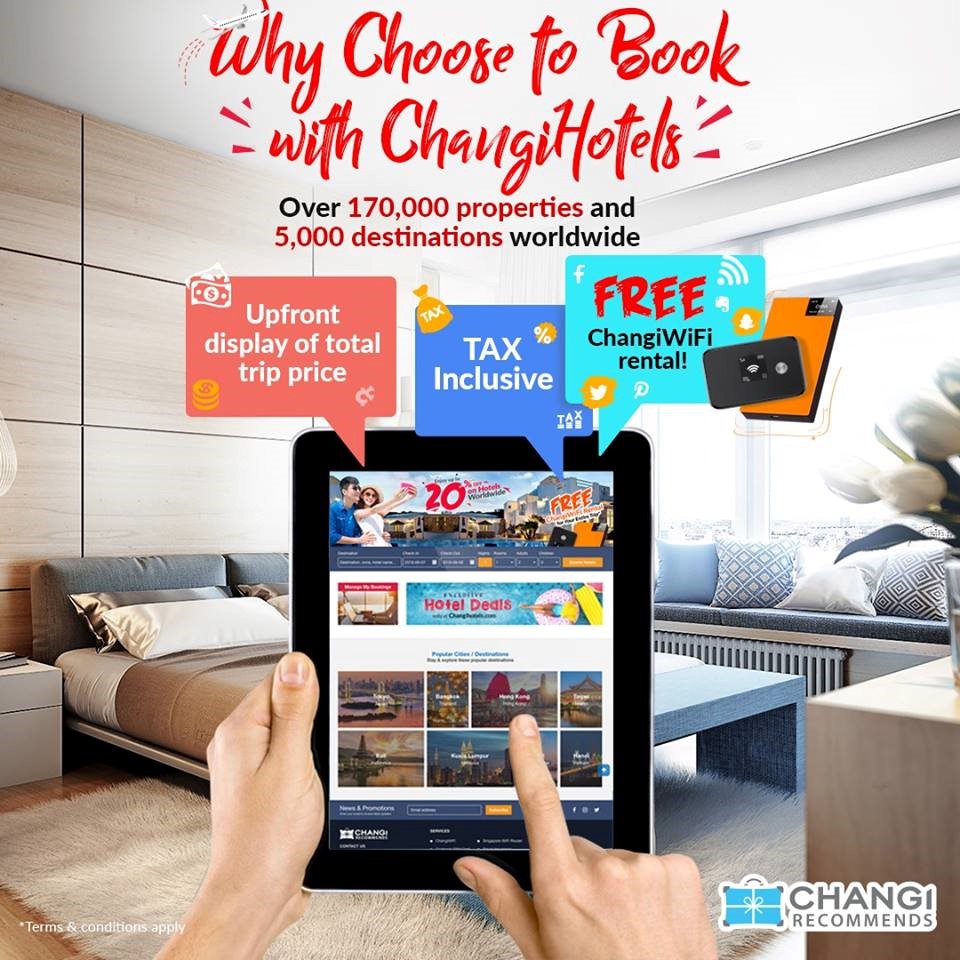 Finding an ideal hotel for your vacation has never been easier. Besides transparent pricings for its consumers, ChangiHotels also offers competitive rates. Find yourself searching for your dream hotel on ChangiHotels with prices lower than its competitors as ChangiHotels also offers great savings on your hotel bookings with up to 50% off, all destinations worldwide.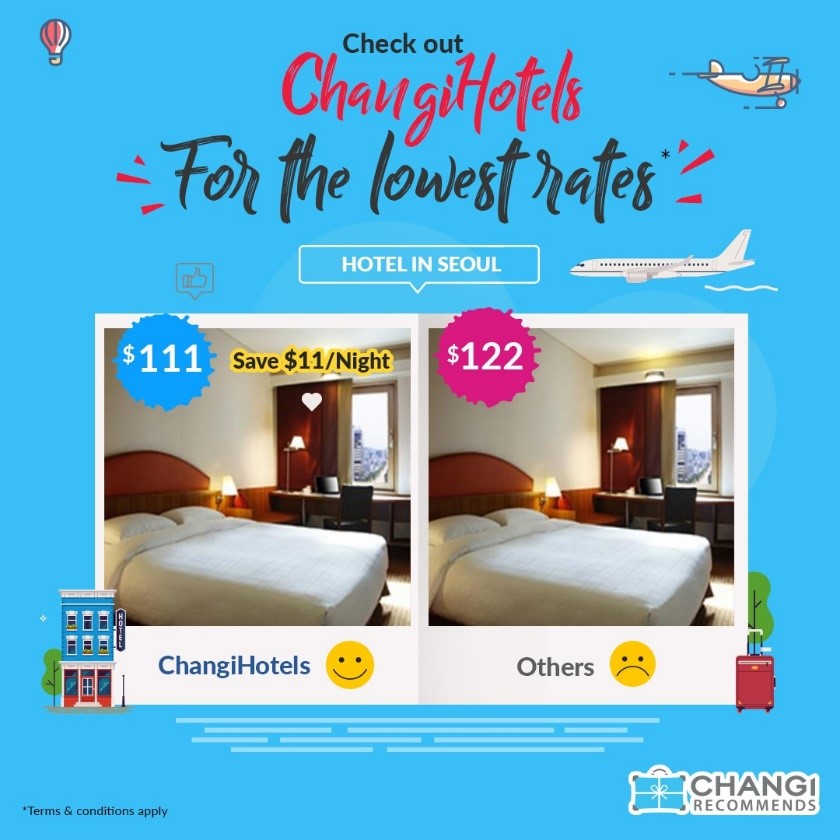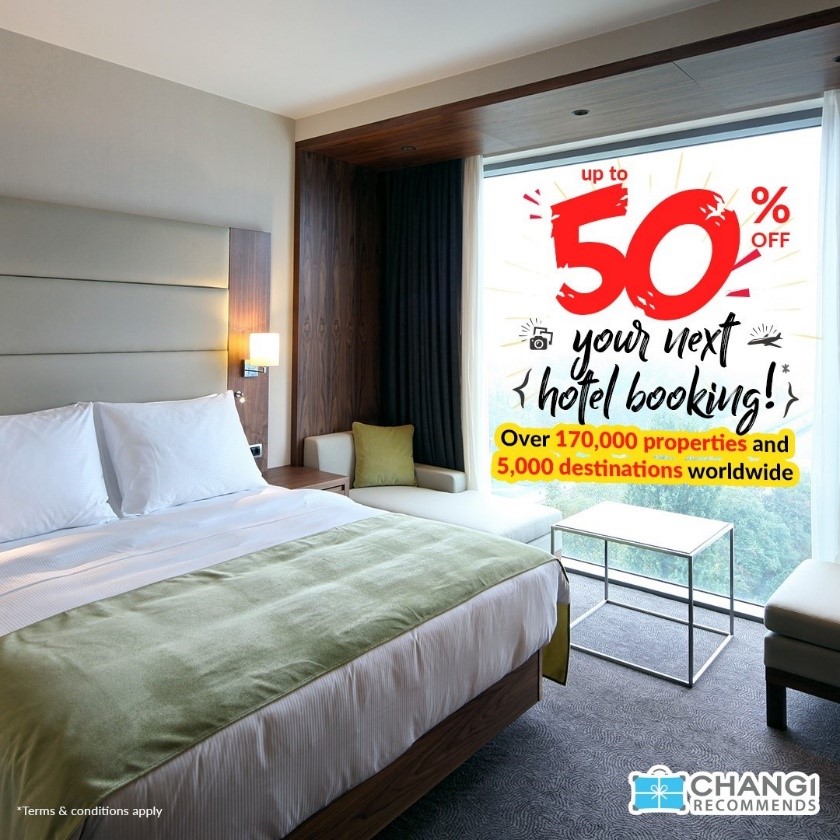 The ChangiHotels website boasts an easy to navigate, no frills system from the get go, with the aim of offering transparent pricing to its consumers. Filter from price, star ratings, to even hotel promos with last minute discounts for your impromptu trip. Can I just repeat again that what you see is what you pay? Yes, the price for the hotel you are looking at for your upcoming trip before you even click to book IS the total rates for your stay, inclusive of tax.
But, we have not reached the best part, yet. To celebrate the launch of ChangiHotels, Changi Recommends have bundled in a ChangiWiFi x ChangiHotels promotion where you get free day-to-day ChangiWiFi rental for each hotel booking made with ChangiHotels! That is killing two birds with one stone, settling both data and accommodation for your trip in one booking!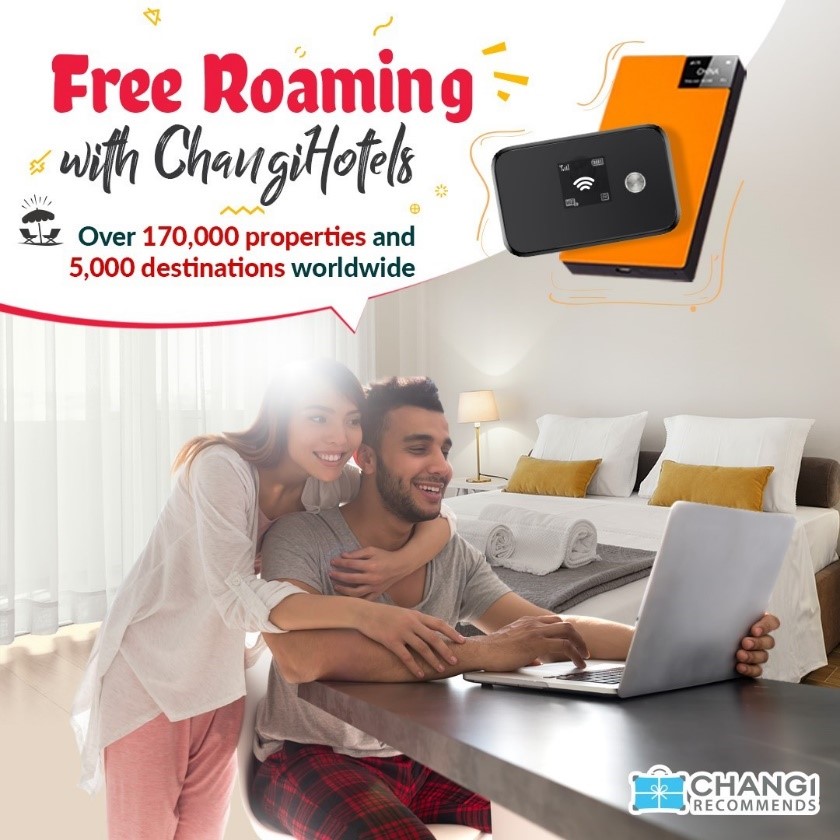 To book, visit www.changihotels.com for your upfront price quote at an unbeatable deal, for your dream hotel.
Terms & Conditions