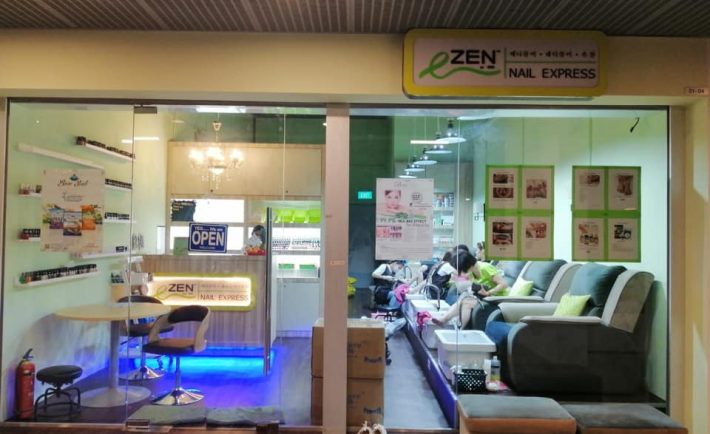 Image Credits: facebook.com/ezengroup
Freshen up your look without burning a hole in your pocket by checking out one of these inexpensive salons…
Pick a hair colour here before a visit to the hair salon.
#5: HARTS SALON
First on the list is the homegrown brand called the Harts Salon. Harts Salon houses a team of talented stylists, which is spearheaded by the award-winning stylist Noel Ng.
There are two reasons why you must consider giving this salon a try. Firstly, the stylists practice transparency to ensure that you get the style that suits you best. Lastly, the prices have no hidden costs. What you see is what you get!
It is the most "expensive" one on the list as you get a range of S$35 to S$60 for a haircut.
Location: 9 Tan Quee Lan Street #02-05, Singapore
Contact: 6254-5762
#4: HAIR BUZZ SALON
Let us jump to more than half the price as you enter the doors of the Hair Buzz Salon! Hair Buzz Salon is an old-school salon complete with the iconic white, red, and blue barber's pole. Haircuts here are priced at about S$15.
It is nestled in the Serangoon Gardens area where a number of regulars visit for a span of more than a decade. If you live within the area, I am sure that you have heard of this salon before.
Location: 10A Kensington Park Road, Singapore 557262
Contact: 6280-2520
#3: EZEN HAIR, NAIL, & BEAUTY
eZen Hair, Nail & Beauty has six outlets scattered mainly in the West and North. These areas include Bukit Panjang, Jurong, Choa Chu Kang, and Woodlands. With its multiple locations and friendly prices, this salon has been the go-to choice of many.
Haircuts start at a standard rate of S$8. What's more? You can join as a member to maximize your savings! A member can enjoy a price of S$4 or a membership rate of S$25.
Location: 190 Lorong 6 Toa Payoh #01-560 S310190
Contact: 6250-9510
#2: KIMAGE HAIRDRESSING SCHOOL
As the name suggests, Kimage Hairdressing School is a salon where renowned Kimage Salon trains their protégés.
At the Hairdressing School, you can expect all Kimage's services at incredibly low prices. For instance, a haircut at Kimage usually costs about S$40 to S$70. Whereas, you can enjoy a a complete haircut for S$6 at the Hairdressing School. This price includes wash and blowdry!
The only downside that I can think of is that you are leaving your precious locks to the hands of a student stylist. Do not worry! This stylists are constantly supervised by their supervisors.
Location: 6 Raffles Boulevard, #03-319/320 Marina Square, Singapore 039594
Contact: 6883-2700
#1: ECOIN SALON
No matter where you live, there is bound to be an Ecoin Salon outlet near you! A standard haircut starts at S$5 on weekdays and S$6 on weekends. Much like eZen, it offers a membership program where you can indulge in the S$3 weekday rate and the S$4 weekend rate.
Interestingly, the membership program operates on a top-up system whereby you start off with a minimum of S$40. That equates to a whopping 10 to 13 haircuts! Can you imagine that?
Location: Various outlets in Singapore. Visit ecoin.sg for more details.