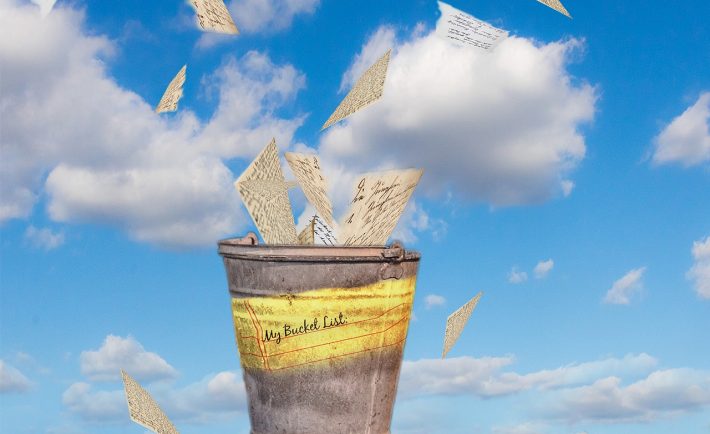 Image Credits: pixabay.com
Whether you want to lead a simple life or an extravagant one, having financial goals gives you direction. It steers your focus on the things that you want to achieve at a particular time-frame. It has the power to make you more hopeful about the future.
However, having financial goals may not work for everyone. You see, others can get frustrated upon seeing the milestones that they have not achieved yet. Do not worry! There is a solution. Look at the brighter side of your financial life by creating a reverse bucket list.
What is a reverse bucket list exactly? For starters, it is a list of goals and achievements that you have already met. Apply this ideal to your finances to reap its benefits.
REVERSE BUCKET LIST HIGHLIGHTS PATTERNS
Creating a reverse bucket list gives you an opportunity to pinpoint your spending and saving patterns. Use your observations to improve your financial circumstance.
For instance, you may notice that most of your spending falls under skincare and cosmetics. Consider signing up for Sephora's loyalty program to maximize your discounts. Alternatively, you may indulge in the affordable homegrown products brought by Shophouse Sixtyfive and Katfood. Shophouse Sixtyfive sells handmade lip balms infused with essential oils, vitamin E, and plant extracts. What's more? These balms, such as Sir Stamford (S$9.80), have a local twist too.
Now, let's move on to Katfood. Its playful name says a lot about its interesting background. You see, Katfood aims to create beauty products out of ingredients that you can actually eat. Everything is handmade with no preservatives and are infused with organic and raw elements. Its Cuckoo For Cocoa Dry Shampoo ($13.90) includes ingredients such as coconut flour and cocoa powder.
REVERSE BUCKET LIST MARKS YOUR MOTIVATION
Whether you like it or not…setbacks happen. You cannot be fully in control of your finances all the time. This is where motivation comes in. Motivation propels you to continue on this journey.
Seeing the list of financial achievements you have cemented will transform your motivation into manifestations. You will remember where it happened, why it happened, and how it happened. Making this list will enable you to see your financial situation realistically.
As I said, you will experience some obstacles along the way. These obstacles do not reflect your financial capabilities or intelligence. Instead, these are merely challenges that you need to learn from. Keep moving forward!
Source: Wisebread