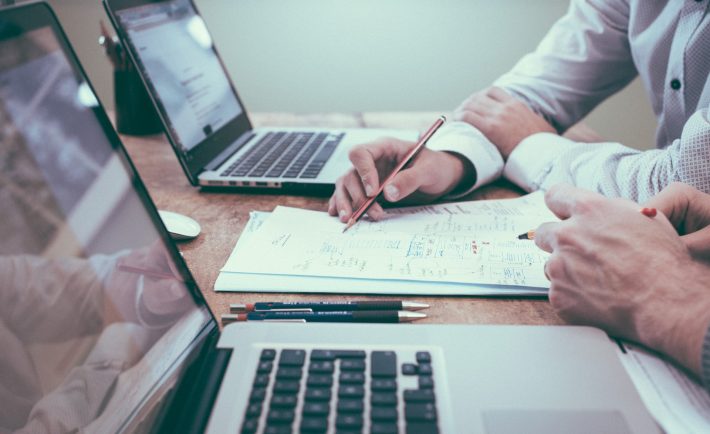 Image Credits: unsplash.com
When the news broke about the Circuit Breaker period and its extension, essential items started flying out of the shelves. The common items hoarded by Singaporeans were face masks, hand sanitizers, instant noodles, and toilet papers. This scenario was played in various parts of the world too. This is why the Government imposed rules regarding purchasing of goods.
Panic buying is brewed by fear. Moreover, it may not lead you to strategic results. Beyond expanding their essential supplies, some people started to buy more insurance coverage. These people are concerned about their hospital bills, if they catch the virus.
Buying the right insurance policies for you and your family is vital at this time. However, panic buying may cause unnecessary waste of time and money. You need an insurance that will cover you when the need arises. Consider these things before signing-up for one.
#1: READ THE FINE PRINT
With the global pandemic, it is up to you to go ahead and pursue your travel plans despite the official travel advisory of postponing it. To safeguard your health, you decided to take a travel insurance. You must understand that not travel insurance insurers are providing coverage in the present moment. Any exclusions can affect you. Check the travel insurance policy!
The same goes for health insurance. You may be supported by a Critical Illness policy that can cover your hospitalization bills, but it may not be for your COVID-19 claim. A CI plan offers a lump-sum cash payment if you are diagnosed with any of the illnesses covered in your plan. Look at the specifications first.
#2: REVIEW YOUR EXISTING POLICIES
Do not buy insurance policies that mimic your previous coverage. Set aside some time to review your previous insurance policies and access your protection needs. Your needs change as you age. You need to ensure that what you are buying is still relevant, especially at this time.
Milestones such as getting married or having a baby can affect your insurance needs. If you can review your insurance portfolio with your Wealth Planning Manager at least once a year, then your needs will be met.
#3: ESTABLISH A ROBUST FINANCIAL PLAN
Incorporate financial protection to your financial plan to ensure that you are covered during the pandemic. You may start with having a realistic budget, putting adequate emergency savings, optimizing your home loan, and maximizing your streams of income.
Do not forget about your financial wellness and estate planning. You will need it!
#4: TAKE MEASURES TO MINIMIZE YOUR HEALTH RISKS
Prevention is better than cure. Risk management goes a long way to help you stay protected. Start by performing seasonal maintenance checks and regular sanitation procedures at home and at your office. If you have a home-based business, consider adding digital shields to protect you from cyber crime.
Lastly, do not forget to sanitize and wear a mask whenever you are out for your grocery trips. Minimize face-to-face interactions whenever possible.
#5: KNOW WHAT THE POLICY DOES NOT COVER
By reading the fine prints, you will be able to read what the insurance covers. The next step is to ask your insurance provider what the policy does not cover. The exclusions may not be explained upfront.
Do not hesitate to ask. It will save you the stress of discovering additional fees or losses.
#6: ASK IF THEY ALLOW DOUBLE-CLAIMS
Having a hospitalization plan is highly recommended as a basic coverage for many Singaporeans. Hospitalization fees quickly add up, especially if there is a major surgery involved. As such, some people take up more than one hospitalization plans. However, not all institutions allow double-claiming. For hospitalization plans, you can usually claim up to the actual amount spent on your medical treatment. In some cases, you will not be able to claim from another insurer to reimburse each medical expense.
An exception to the rule is life insurance. You can get multiple life insurance policies.