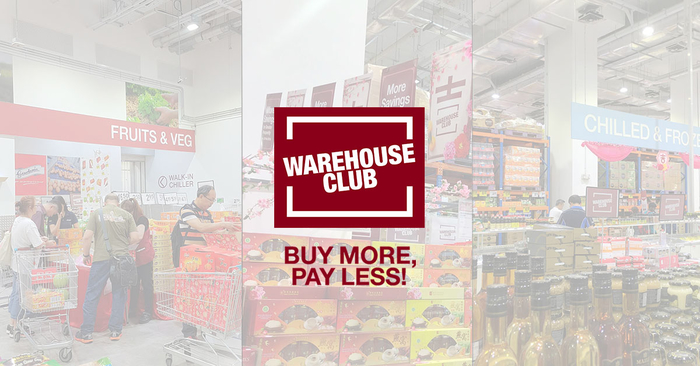 Are you on the lookout for a place to shop this Chinese New Year? At Warehouse Club you can buy more and pay less!
As a Warehouse Club member, you get to enjoy exclusive savings on fresh produce, meats and groceries through bulk buys, value packs and multi-packs. And because they hold over 5,000 items in store, with such great variety, you're bound to find what you need!
Check out some of the savings that you can expect at Warehouse Club this Chinese New Year!
ABALONE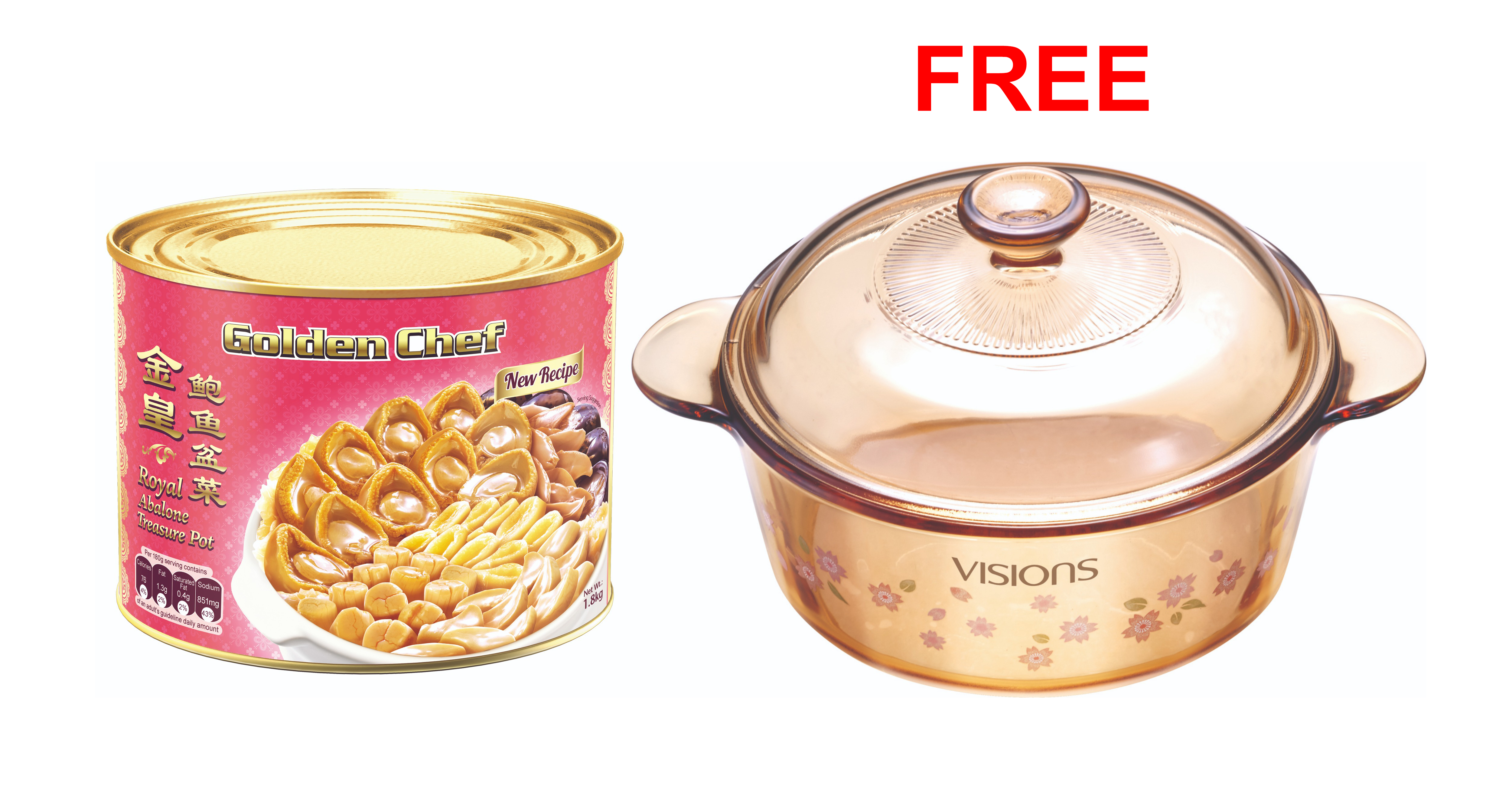 Golden Chef Royal Abalone Treasure Pot 1.8kg comes with a free VISIONS 2.5L Covered Cookpot – Sakura (worth $99)
FROZEN

PA Longevity Bun | $3.90 for 2 (U.P. $5.00 for 2)
22% Savings
Popples Sweet Chilli Butterfly Prawn | Buy 1 Get 1 Free (U.P. $6.90 per pack)
50% Savings
TITBITS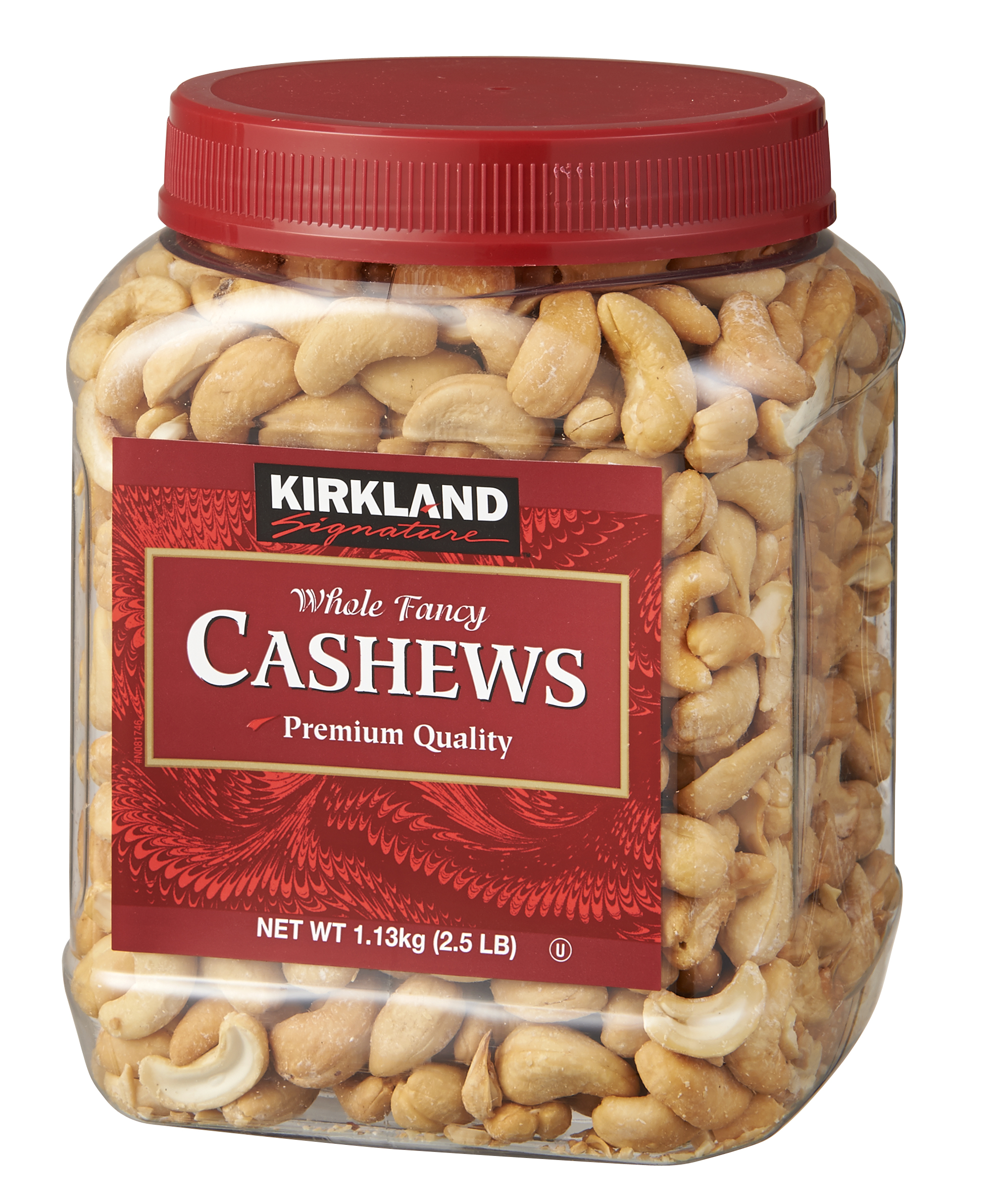 Kirkland Signature Fancy Cashews | $37.95 (U.P. $38.95)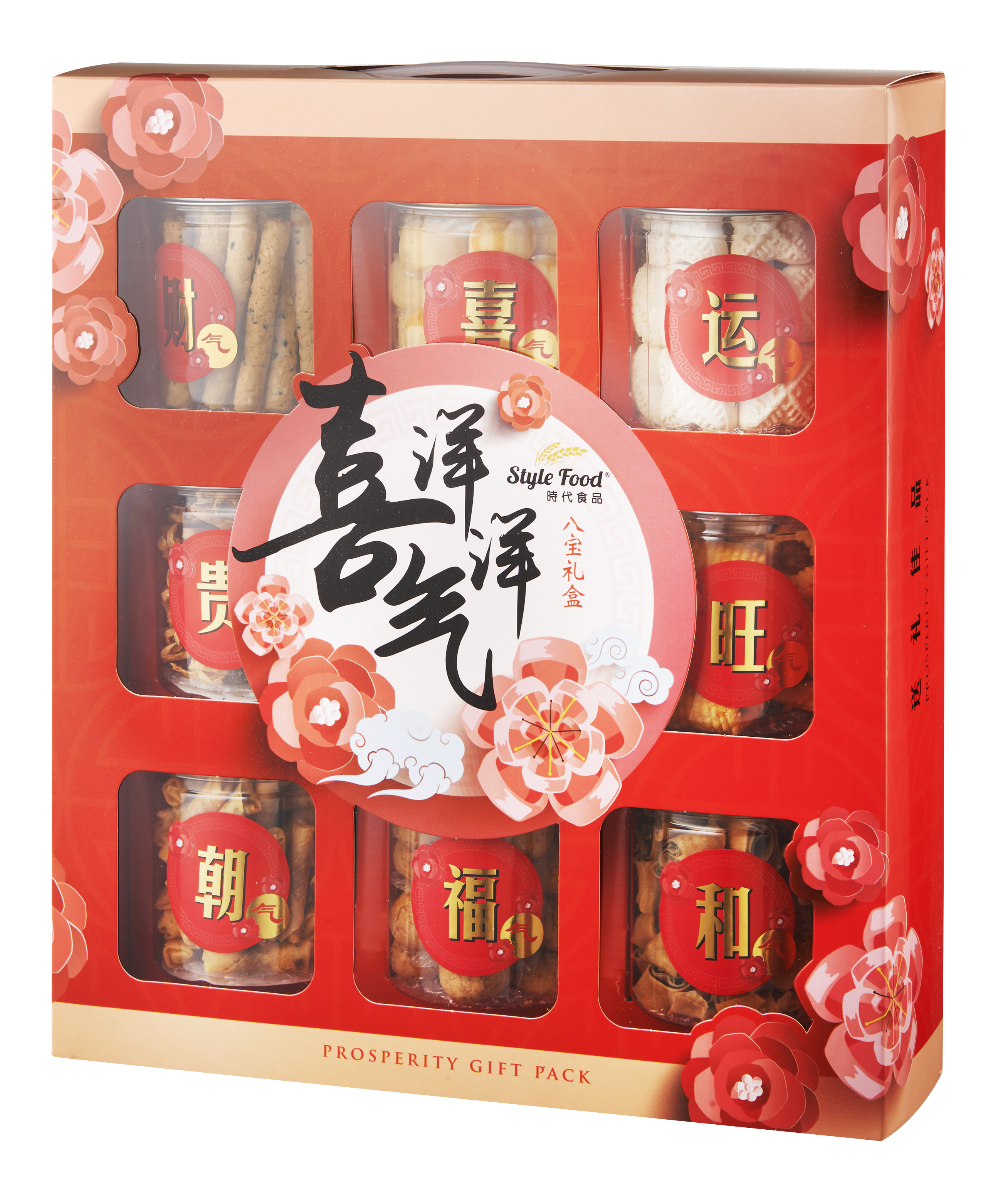 Style Food Prosperity Gift Set | $19.80 (U.P. $23.90)
17% Savings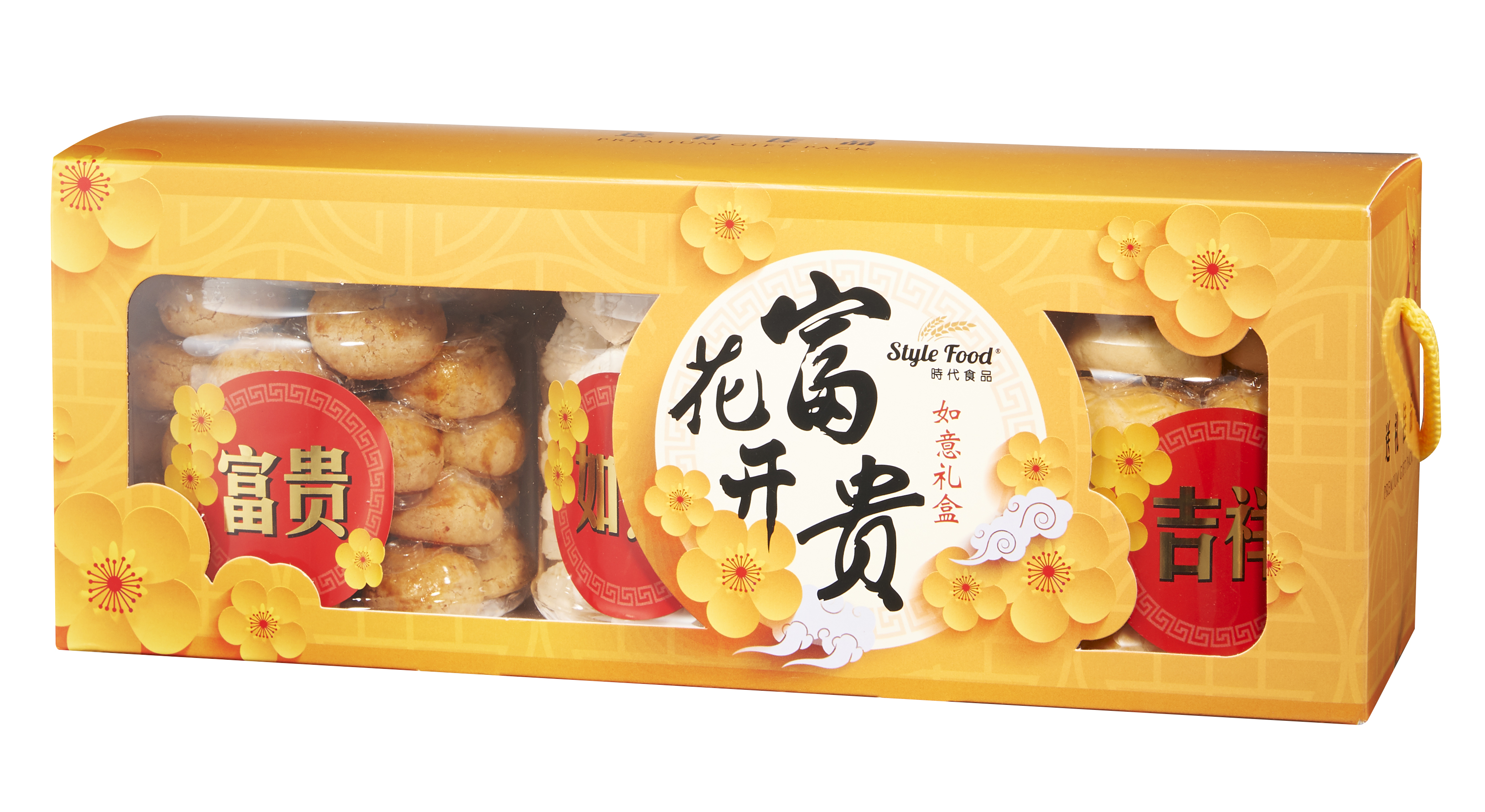 Style Food Premium Gift Set | $14.80 (U.P. $16.80)
11% Savings
TONICS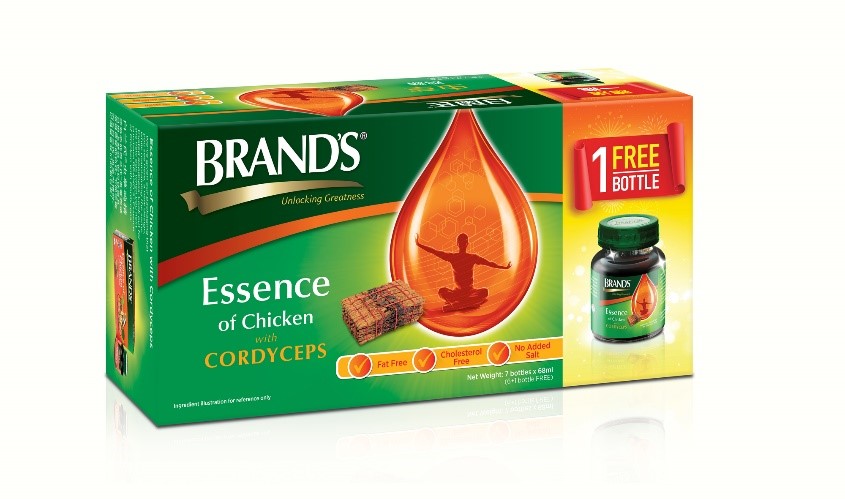 WINE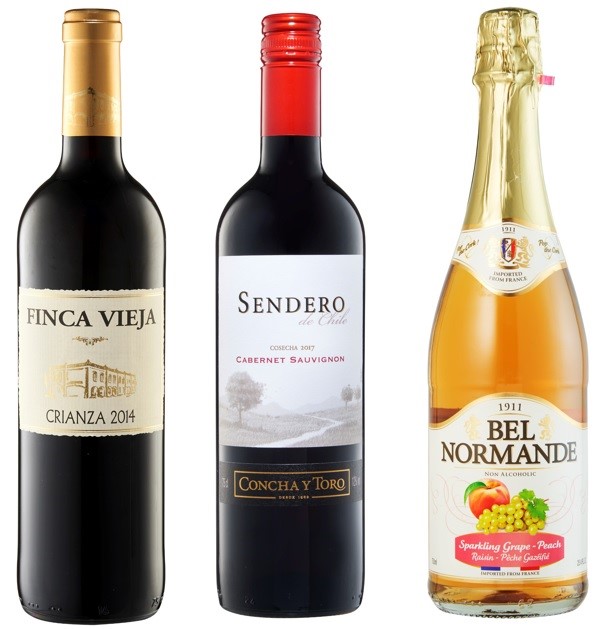 Finca Vieja | Buy 1 Get 1 Free (U.P. $26.00)
Sendero | Buy 1 Get 1 Free (U.P. $26.90)
Bel Normande Sparking Juice | Buy 1 Get 1 Free (U.P. $6.80)
50% Savings
Always Priced to Please
Grab your favourite chicken karaage- same product but at a smaller price during this CNY promotion. Save 21% and pay only $10.90 when you get a pack of Bibik's Choice Chicken Golden Crispy Karaage at the Warehouse Club!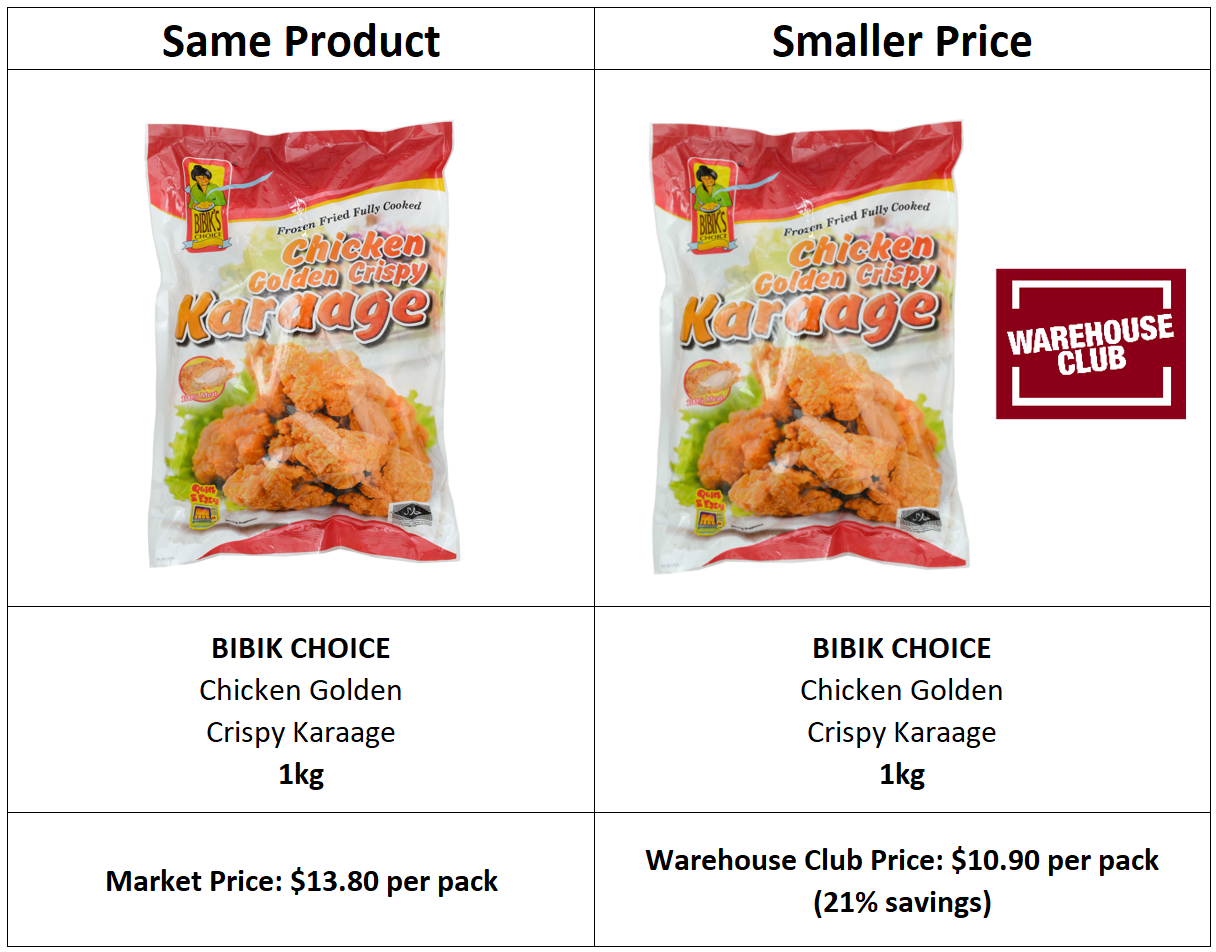 Likewise, snack to your heart's content with Camel Walnuts that are going for BIG on value this CNY! Save 35% when you purchase 1 pack (1kg) of Camel Walnuts at Warehouse Club.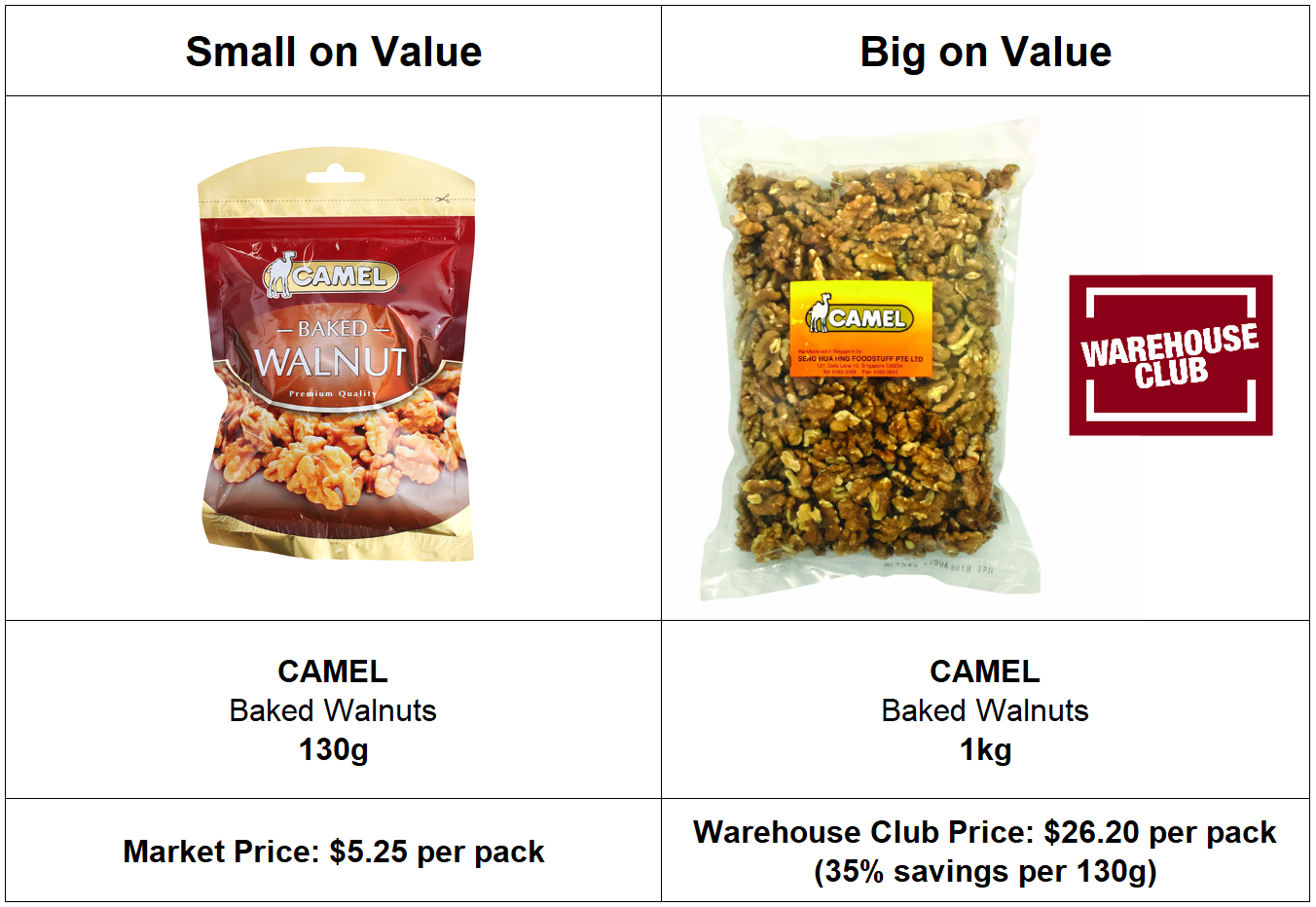 Here's the full CNY catalogue so that you don't miss out on all these bountiful deals!
FairPrice Fortune Draw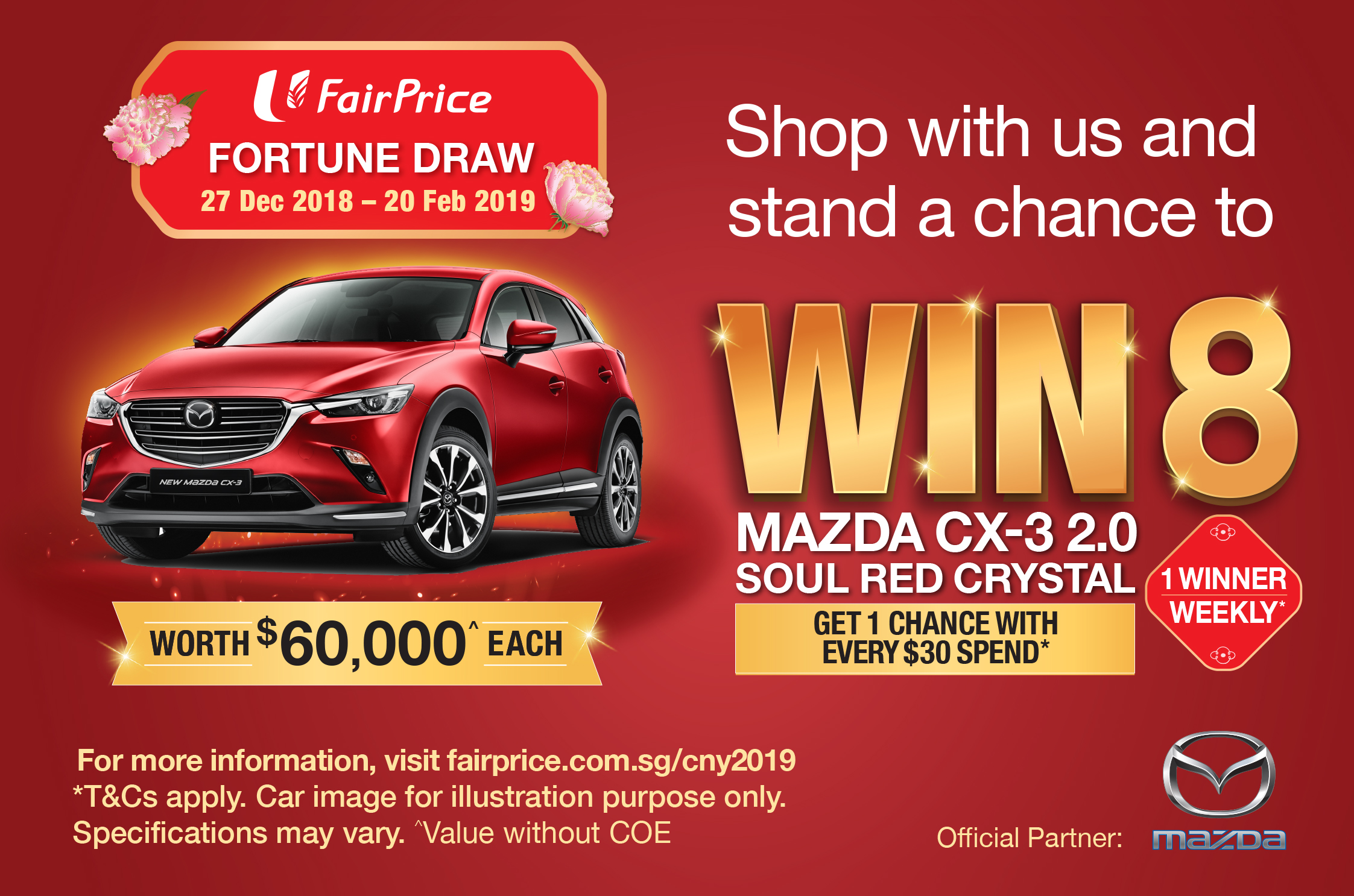 On top of the exclusive savings that you can expect to receive, you get a chance to win a Mazda CX-3 2.0 Soul Red Crystal worth $60,000 with every $30 spend! Every week from now to 28 Feb 2019, FairPrice will be announcing 1 lucky winner for its FairPrice Fortune Draw! T&Cs apply. COE not inclusive.
Take note of our special festive shopping hours so that you do not miss out on all these bountiful savings!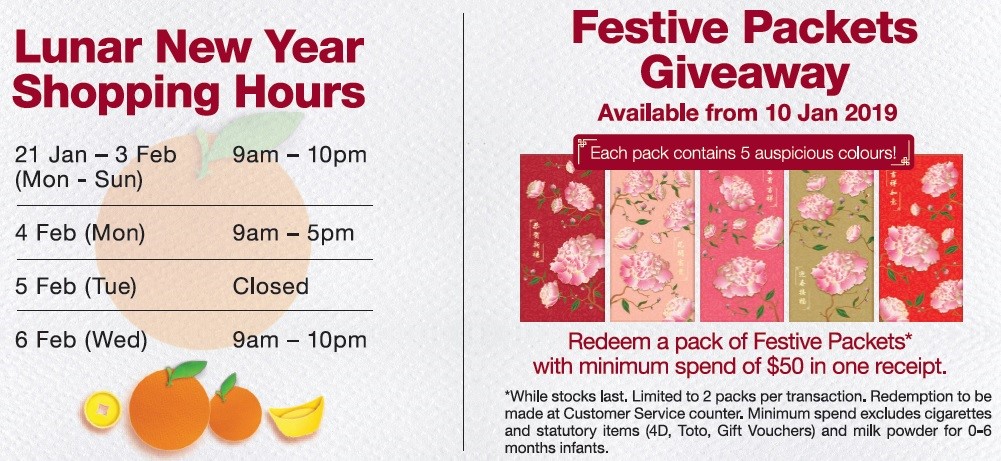 Special Membership Deal
Want to join as a Warehouse Club member to enjoy all these exclusive savings and products?
From now to 28 February 2019, sign up or renew at these special rates so that you can start buying and saving at Warehouse Club!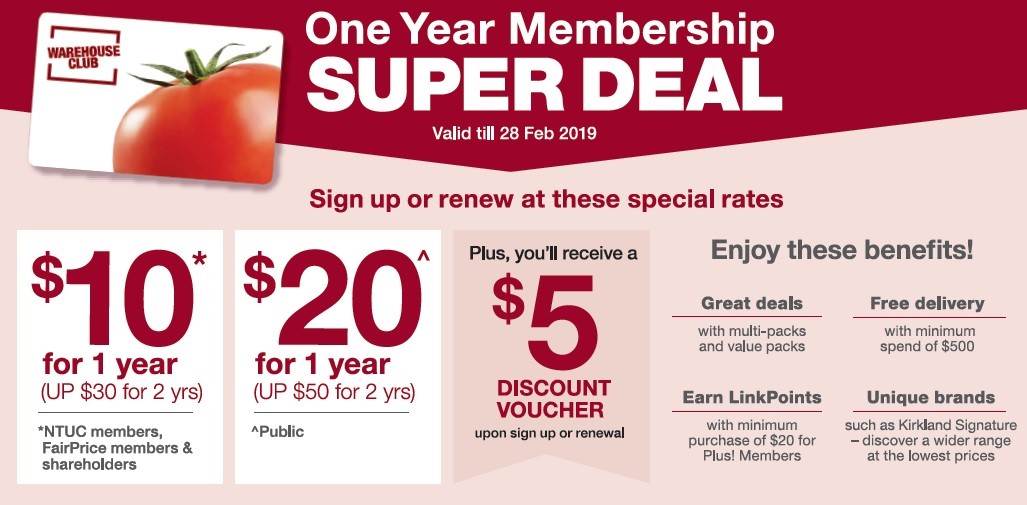 Warehouse Club
1, Joo Koon Circle,
Level 3 Singapore 629117
Operation Hours:
9am – 10pm (Mon-Sun)