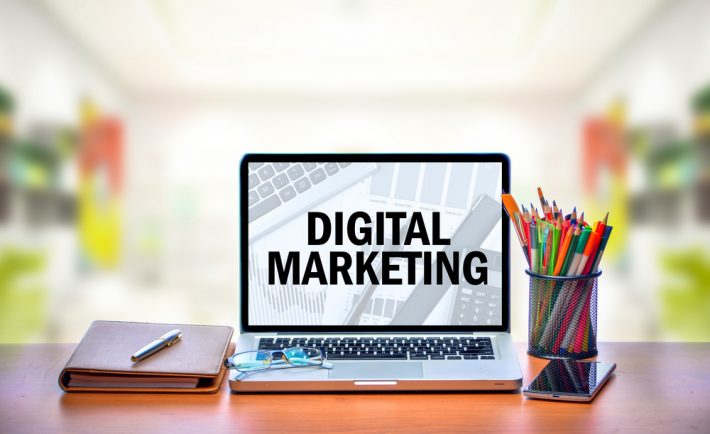 Every business needs an effective marketing strategy to meet sales objectives. As we are progressing tremendously into the technological world, it is imperative that businesses leverage the digital realm to speak to their target markets in more effective ways. Here are three useful digital marketing tips you should consider as part of your overall sales strategy.
Build an SEO-friendly website
Having an online presence is the basic necessity to thrive in the digital world. With 4.92 million internet users in Singapore at a penetration rate of 84%*, tapping on this medium to market your business is essential. You can first start off with a fully-optimised website that is search engine friendly. While Search Engine Optimisation (SEO) is crucial for search engines to rank your website on the first page, you must also know how to target your audience online using SEO.
Keywords
Before beginning any SEO optimisation strategy, you must know what keywords or phrases you want to rank on search engines. These words or phrases are what your potential customers will key into the search box when they are looking for a product or service that you also offer. There are many ways you can do keyword research. For instance, you can find out what generic words or phrases best describes your brand and also look up those used by your competitors to see where you are lacking in. There are several powerful keyword planning tools you can find online to perform this step.
Do note the type of customers you want to attract. If you are looking to drive sales to your e-commerce site such as Shopify, your potential customers are more likely searching for a product or service with a buying intent and thus, your keywords and phrases should be more product and service-focused. Those seeking information often use different short and long-tail keywords that are topical. While the former appears to be a more direct way to drive sales, the latter is also an important digital marketing strategy to tap on as it can persuade potential customers to visit your website to learn more about your brand before making a conversion.
On-page SEO
Once you have decided on your keywords and phrases, it is time to work on your on-page SEO. These include updating your metadata by giving descriptive page titles and unique meta descriptions for each web page. Your URLs must also be easy to read, and your site must be accompanied by a clean web structure that is easy to navigate.
Images play a big role in search engine optimisation too. You can boost image SEO by updating your alt texts, image descriptions and titles with relevant keywords that relate to the nature of the image, the text it is accompanied by and the webpage it is displayed on.
Content
One other crucial element of on-page SEO that is significant in digital marketing includes optimising your website content that can drive sales. While it is necessary to include keywords in your optimised content, you must remember that your content is not only meant to convert prospects but also serves as a resource for others to share. This means that you can reach new audiences that will increase your website traffic and thus increase the chance for you to convert a lead to a customer. There are different types of content you can include – blogs, videos, guest posts, product reviews and guides, among others.
Establish a powerful social media presence
Once you have a well-optimised website, you can now take advantage of social media to further enhance your online presence and be a level higher in your digital marketing sales strategy. There are 4.6 million active social media users in Singapore, with 4.2 million accessing the application via their mobile phones. Apart from creating paid advertisements on these platforms, you can create engaging organic content that your customers want to read, and drive engagement through likes, comments and shares. This allows you to generate positive brand mentions when your followers consistently interact with your brand in ways that meet your objectives. It is also an excellent opportunity to incorporate weblinks into posts and encourage your followers to click on them to reach your site.
All in all, boosting your products and services on social media not only helps to increase traffic to your website (that could potentially lead to conversions), but it also helps to build a base of loyal brand followers who are willing to share your content and thus increase your audience reach.
More prospects, more opportunities for a conversion!
Attractive Google My Business Profile
If you are running a business with a single store or several franchises across the country, setting up your Google My Business (GMB) profile will be incredibly helpful. An important SEO ranking signal, GMB allows you to manage your presence on Google Maps where you can provide all relevant details of your business such as the address, opening hours, telephone number and email, reviews as well as a link back to your website. Moreover, you can also give prospective customers an idea of what your business looks like by incorporating a 360 virtual tour. This allows them to have fun while interacting with your content and be prompted to find out more about your business by navigating to your website through your GMB profile. This drives organic visitors to your site who have the potential to generate conversions.
There is never a direct way to drive sales when it comes to digital marketing. Often, customers may not be as receptive to promotional content and thus it is useful to find other meaningful ways to engage them before they are more confident to make the purchase.
* Digital 2019 Global Overview Report, Hootsuite